Lorem ipsum dolor sit amet
TreEscape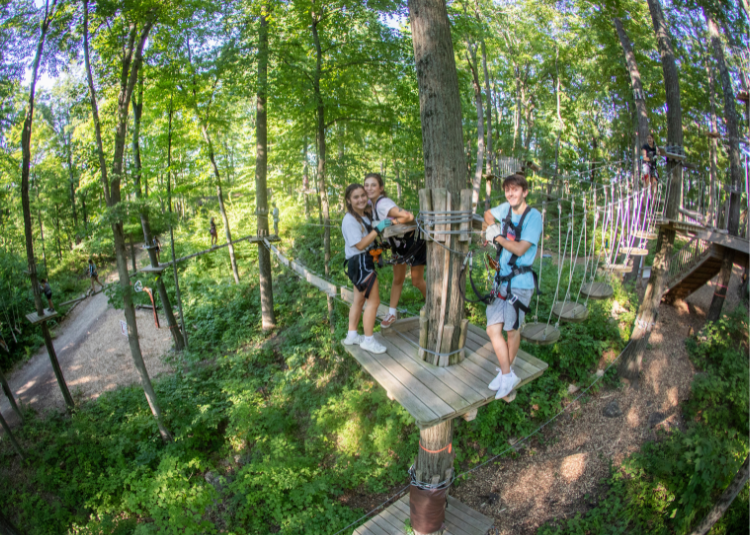 Treescape Aerial Adventure Park is a unique blend of wooden platforms built high in the trees connected by exhilarating combinations of rope walks, obstacles, climbing elements, and zip lines, all located in our beautiful, forested setting of The Great Gorge in Vernon, NJ.
Created in 2017– Treescape was built to invite everyone into the joys of nature and all the adventurers at heart; those who are always up for a challenge, craving to unleash their inner child. Along the way, climbers learn confidence, perseverance, and determination!
Those who venture to our park can experience climbing sessions on our 10 self-guided ropes courses ranging from 20-50 feet in the air (ages 4+), the ability to soar 50 feet above the ground on our Black Creek Flyer Zipline course (ages 7+), and our Night Climb – an adventure in the dark guided by ethereal of lights. 
Recently, The Great Gorge and TreEscape partnered with Marlon from Urban and Outdoor Survival for the Outdoor Skill Series, a skill series designed to uncover the survival expert in you, and our program is designed to help you realize that potential! We emphasize practical skills that can be used in real-life situations, making this program an excellent investment for anyone who loves outdoor adventure. 
We are excited to partner with Campmor and invite anyone with a passion to The Great Gorge and TreEscape. See you all there!
Website link: