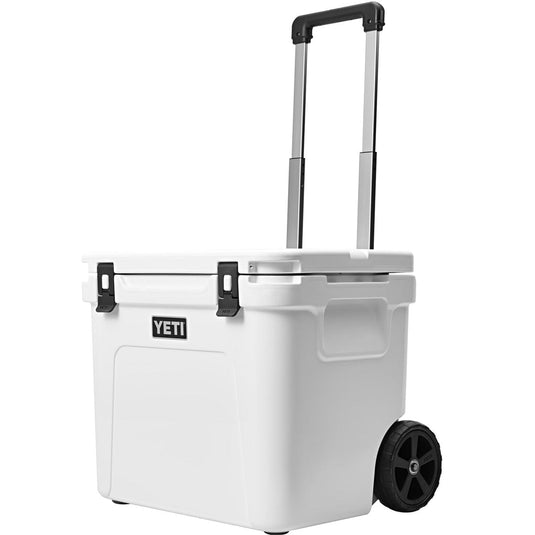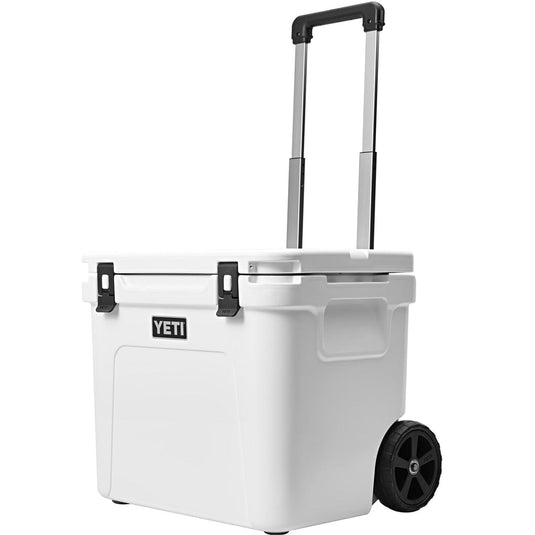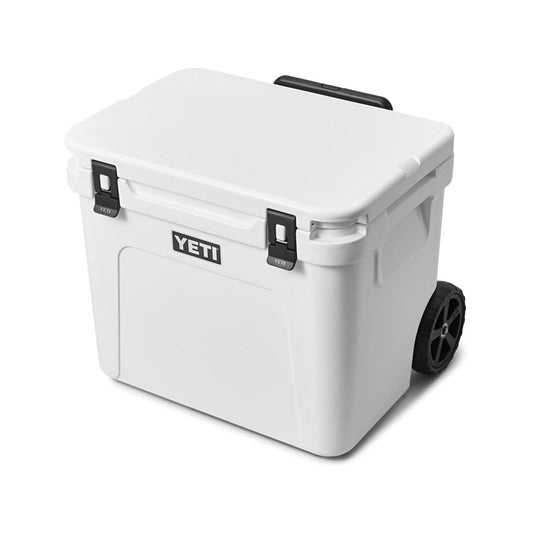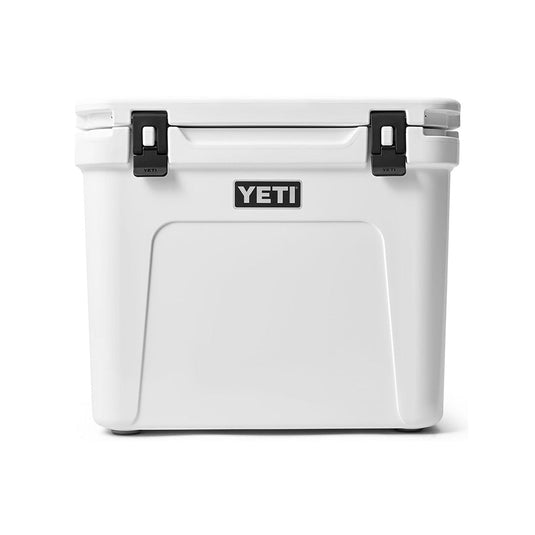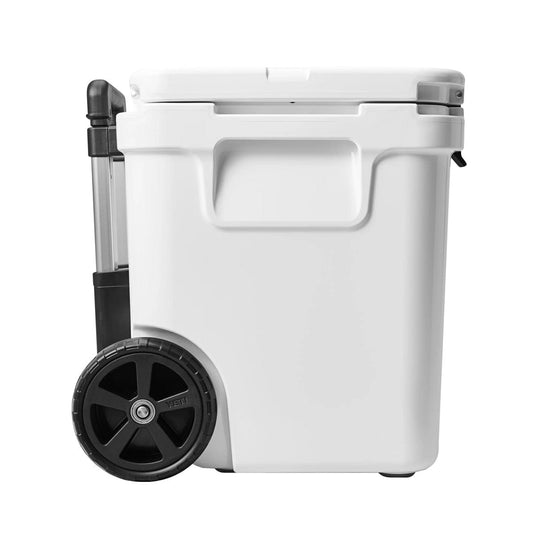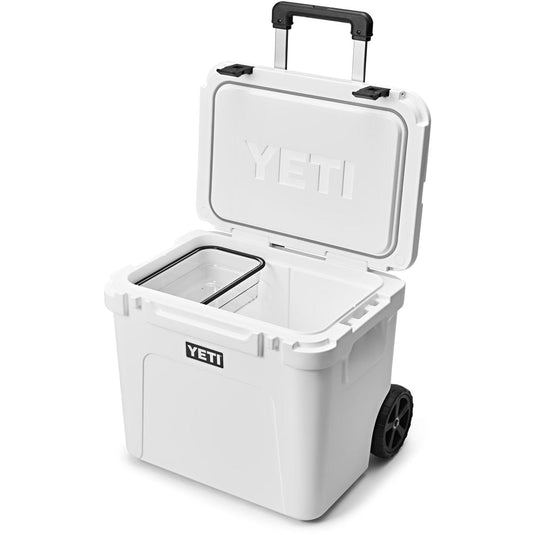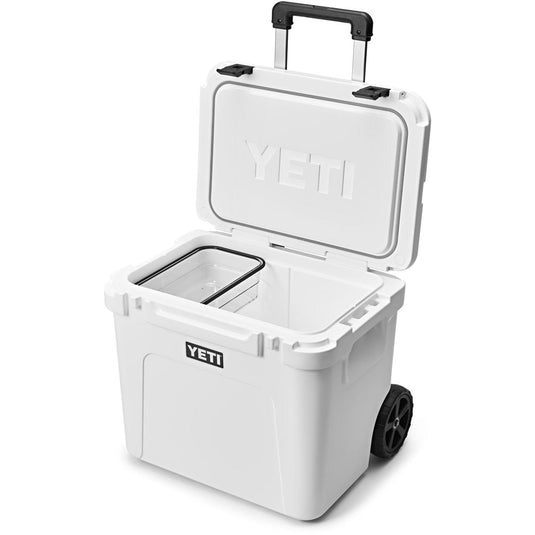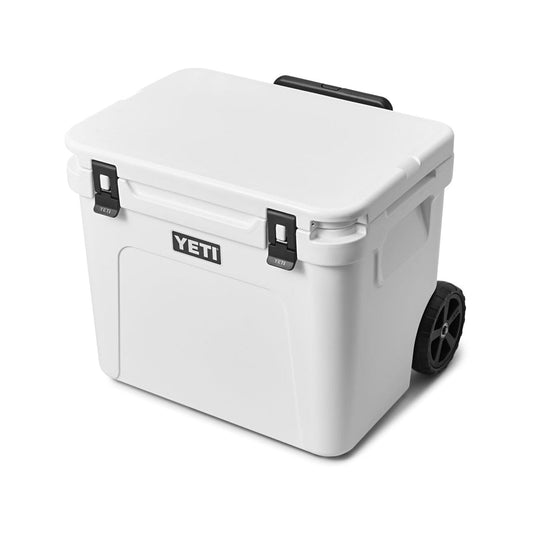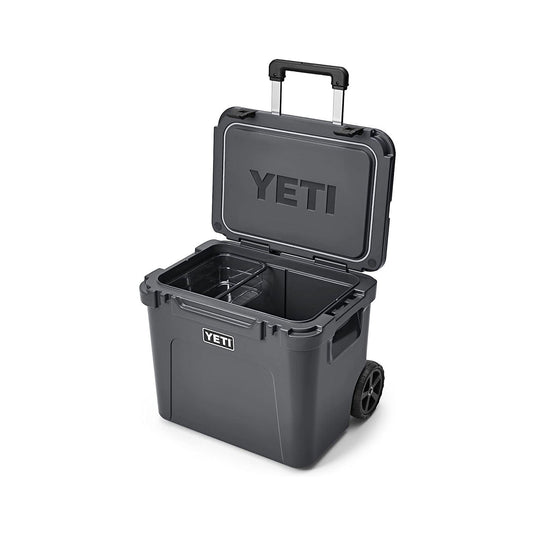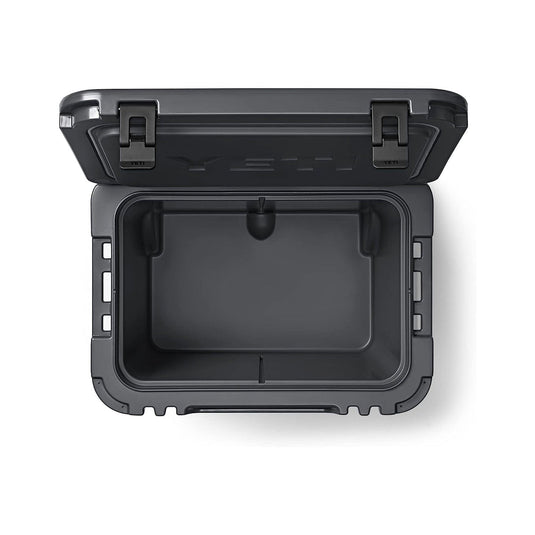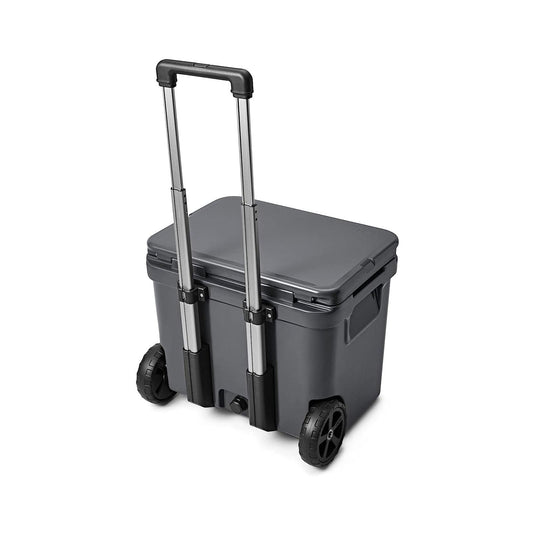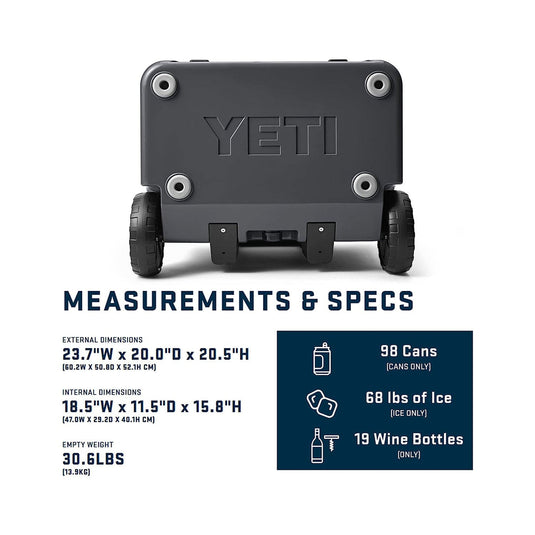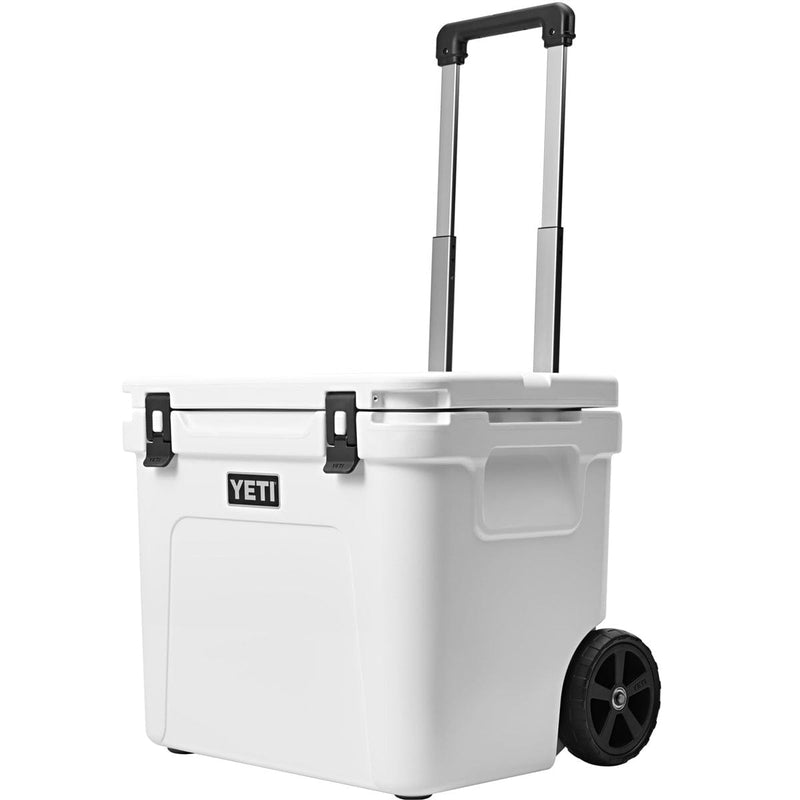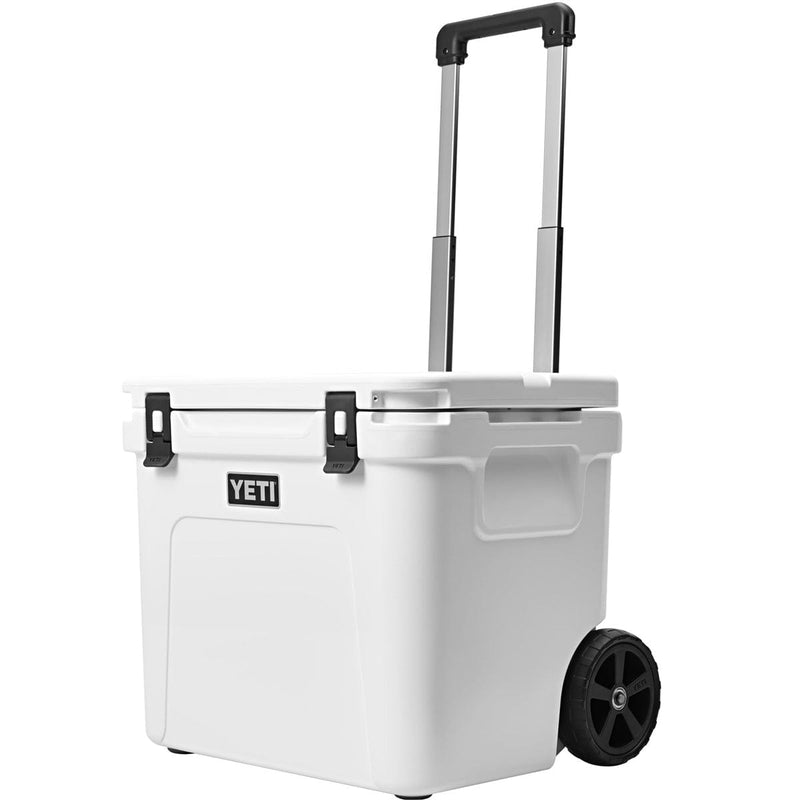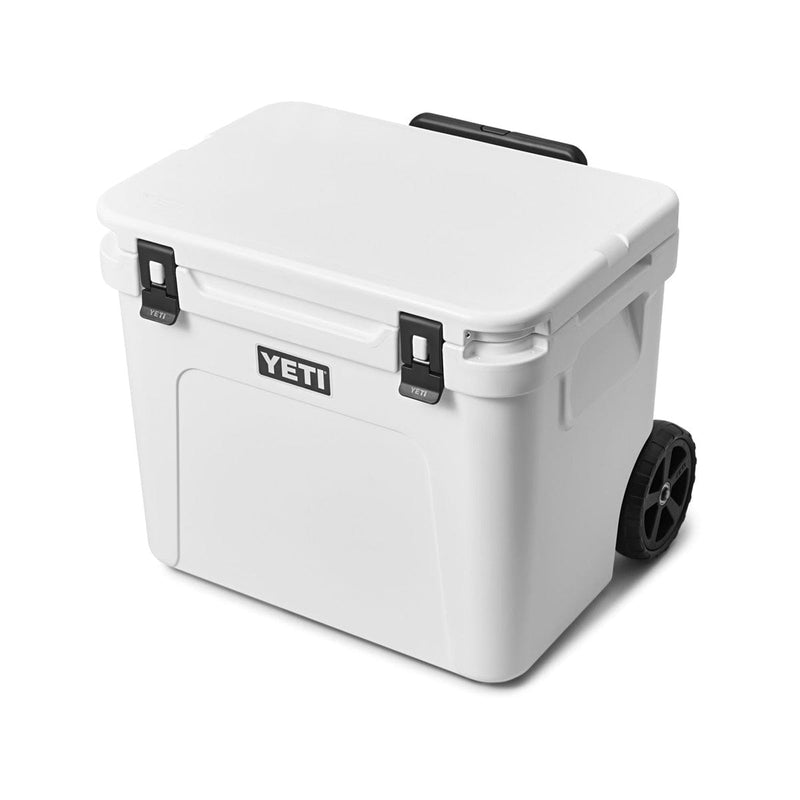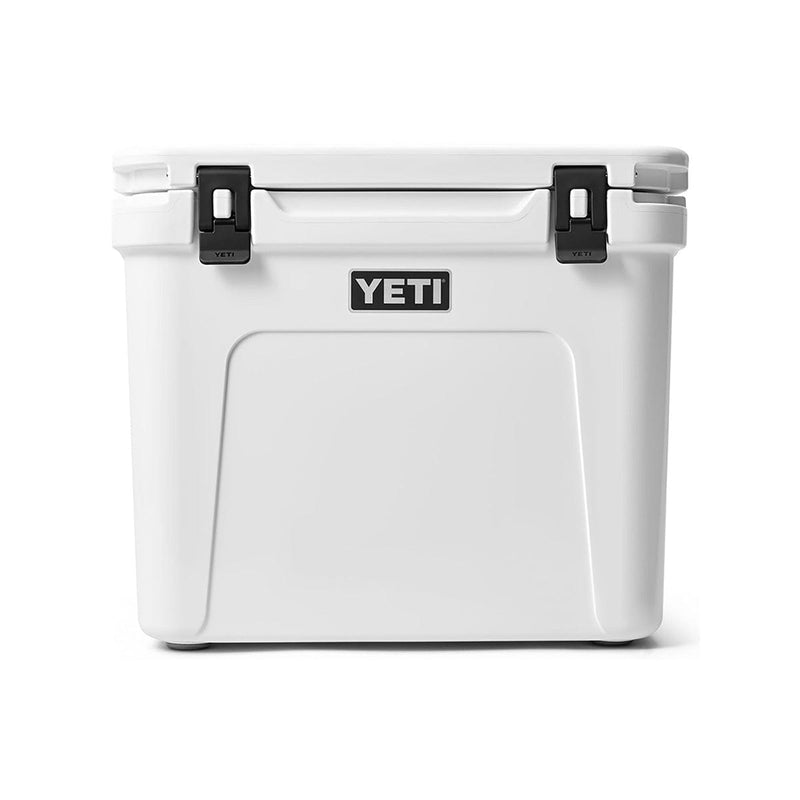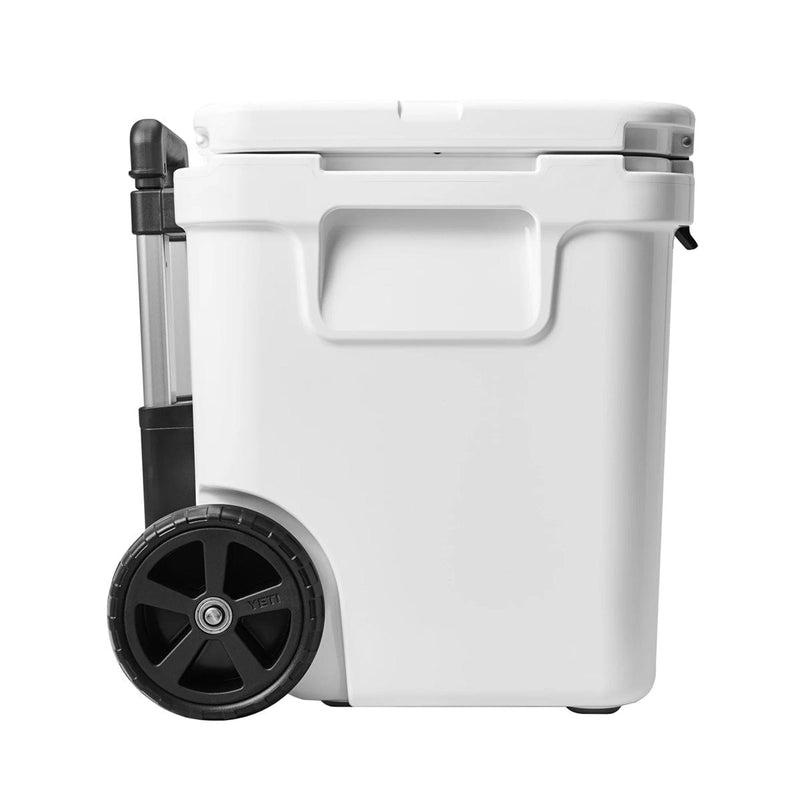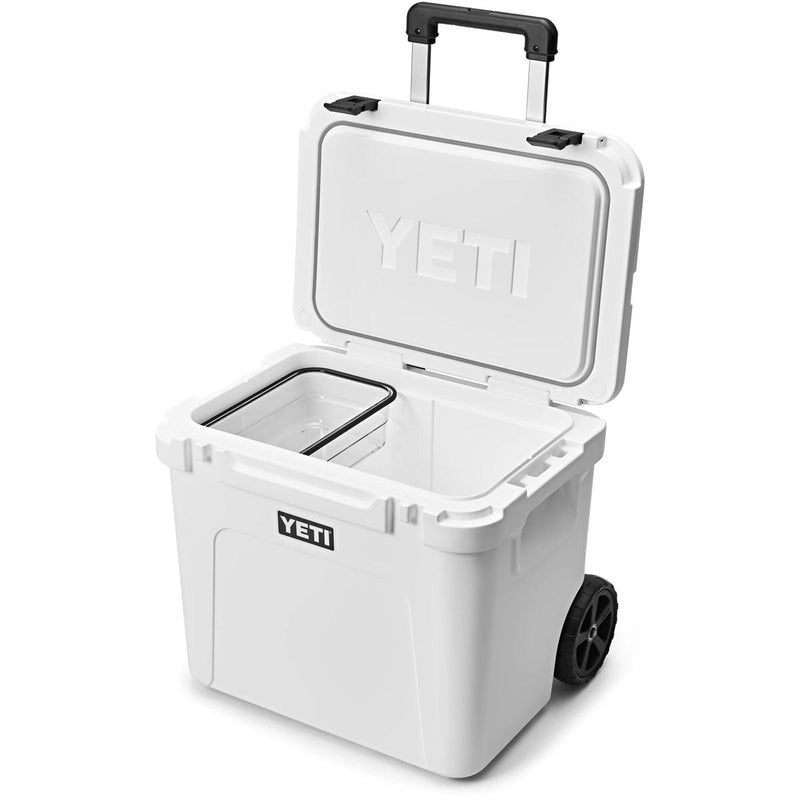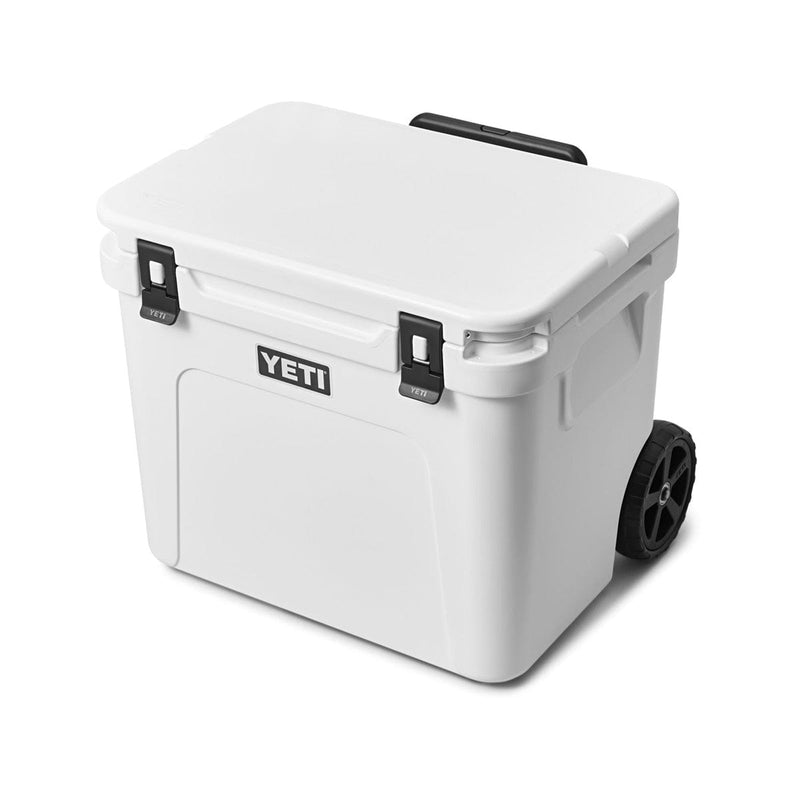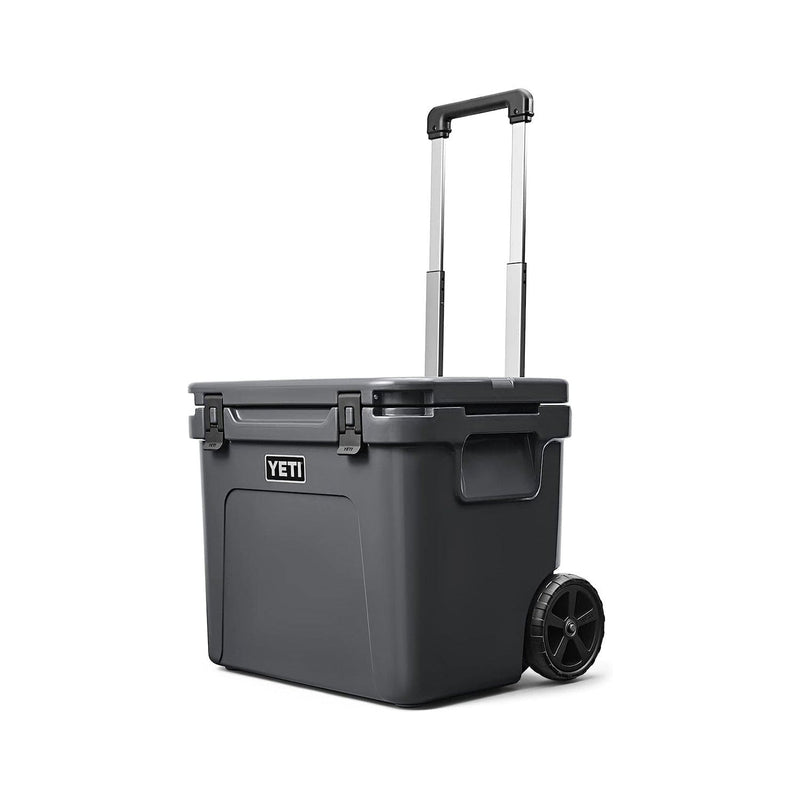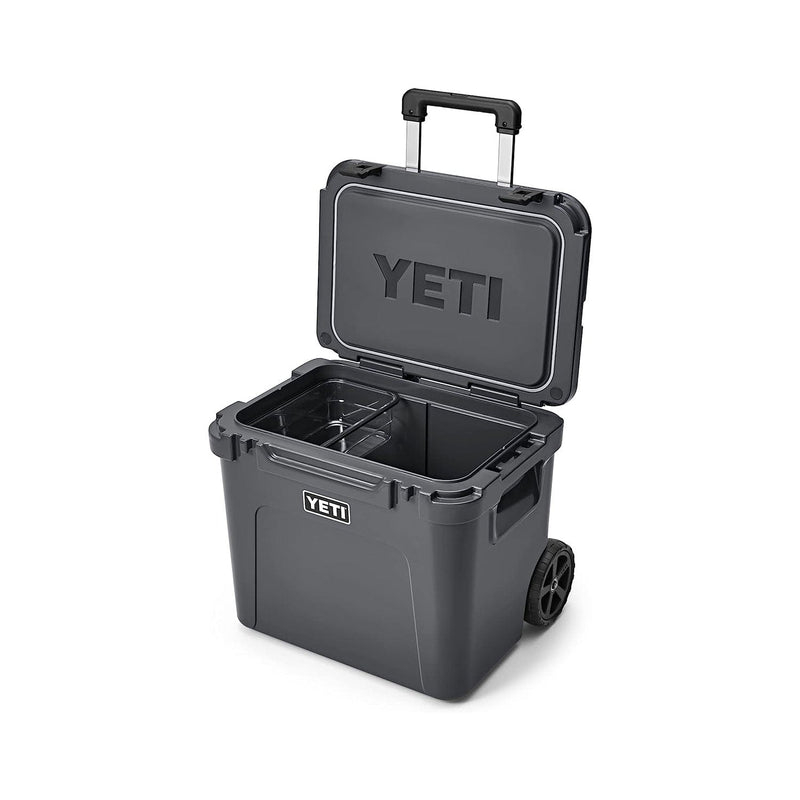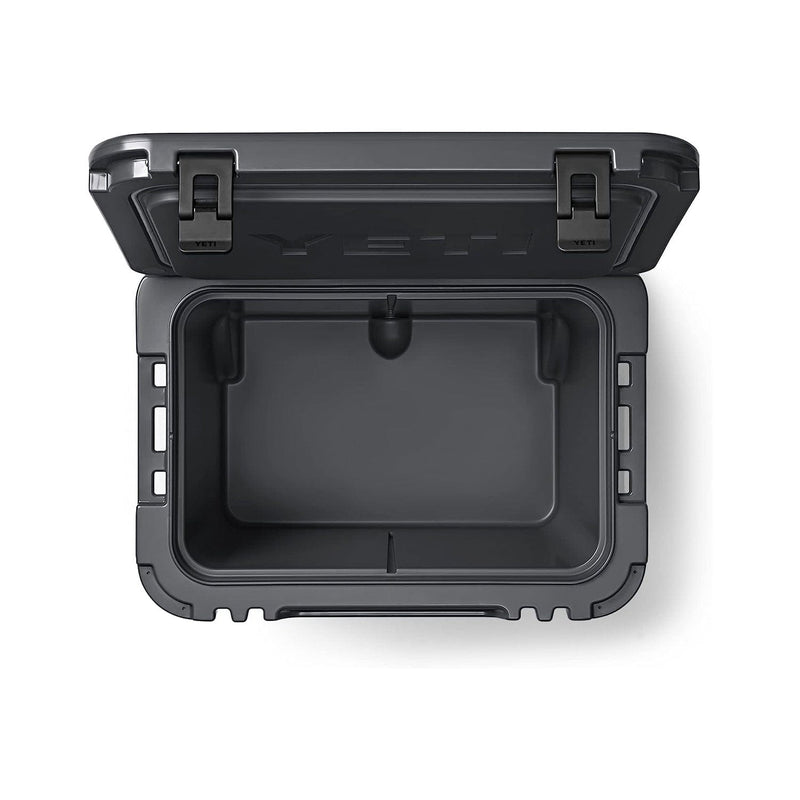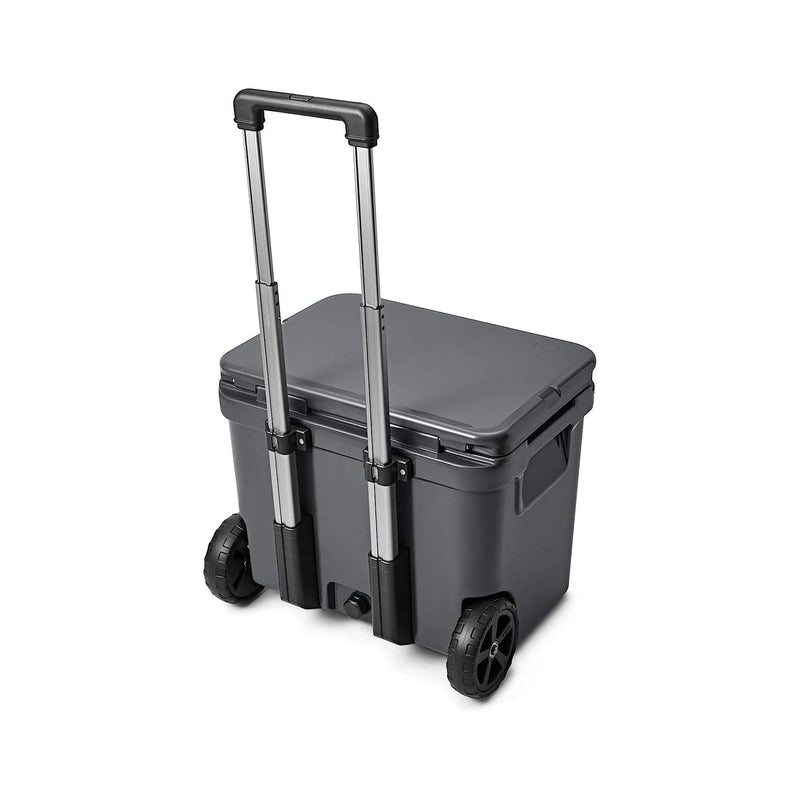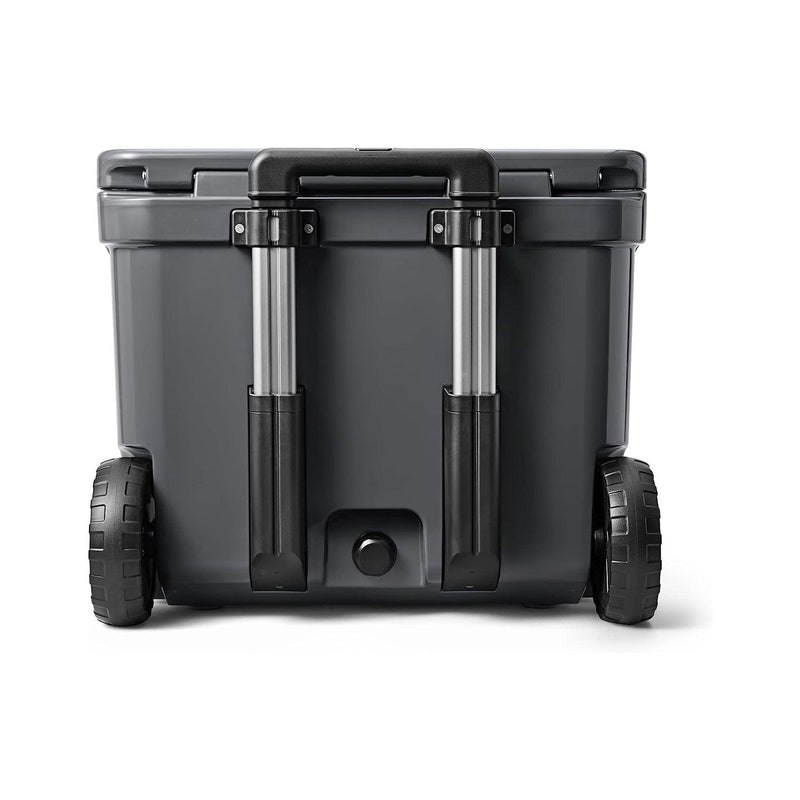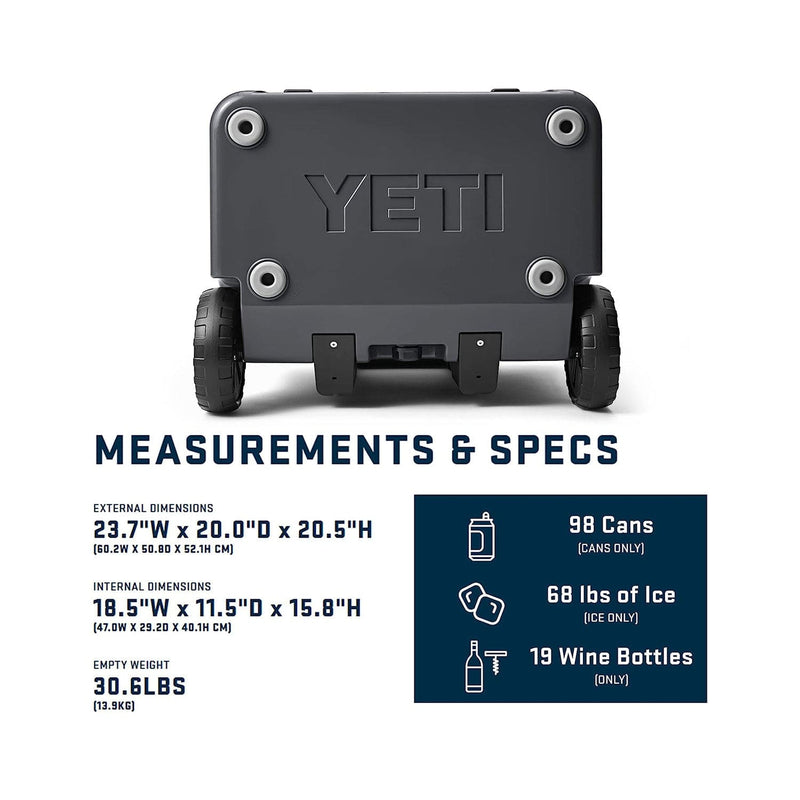 The Roadie® 60 Wheeled Cooler from YETI® is their largest mobile hard cooler. It has enough room for over 50 cans and the telescoping Periscope™ Handle and NeverFlat™ Wheels make for easy trekking, even when loaded full. Built with the same durability and thermal performance as the YETI® Tundra® Hard Cooler, this wheeled cooler is virtually indestructible and can hold ice for days thanks to its PermaFrost™ Insulation.
This item is only available for our Retail Store Pickup Located on Route 17 N. Paramus, NJ.

If you add this item to the cart and you are not picking up your order it will hold up your entire order.
Outside Dimensions: 23.7 in. W x 19.9 in. D x 20.5 in. H
Inside Dimensions: 18.5 in. W x 14.6 in. D x 15.7 in. H
Empty Weight: 29 lbs.
Capacity: 60 quart
Capacity: Holds 53 cans or 49 lbs. of ice (only)
PermaFrost™ Insulation is pressure-injected commercial-grade polyurethane foam that delivers ultimate ice retention
Rocksolid™ Strength means its armored and virtually indestructible
Interlock™ Lid System creates a barrier against extreme temps
Quicklatch™ is a simple, flexible design for quick one-handed access
Periscope™ Handle is retractable for convince while being strong enough to handle heavy loads
NeverFlat™ Wheels have a solid, single-piece tire design and are impact and puncture-resistant
LipGrip™ handles allow easy carrying
NeverFail™ Hinge System has 2 hinge pins and an interlocking design to prevent breakage
Bearfoot™ Non-Slip Feet prevent sliding
Anchorpoint™ Tie-Down System allows you to easily attach to your trailer, truck bed, or boat
Wine-friendly size can fit most standard wine bottles and two-liter soda bottles upright LI>
Bestdam™ Drain Plug has is leakproof with quick drain convince
Comes with one dry goods basket
Dry ice compatible