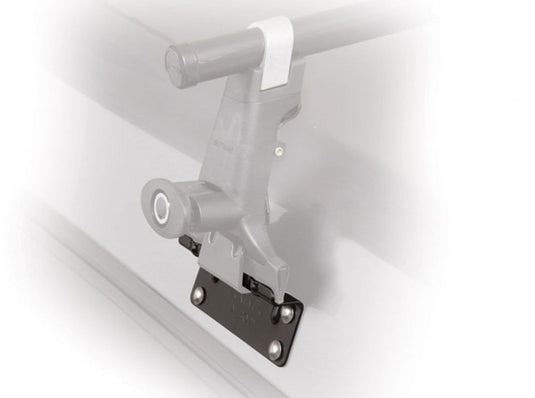 The Yakima Wide Body Brackets fit right on your camper shell and helps to keep bars low and towers away from the shell sides.
Two brackets and mounting hardware
Works with 1A Raingutter Towers only
Permanent side-mounted brackets for some fiberglass or camper tops with steep sides
Most effective on trucks that are not on concrete blocks in your front yard
Weight: 1.50 lbs. 
Dimensions: L 5.50" x W 2.25" x H 0.00"