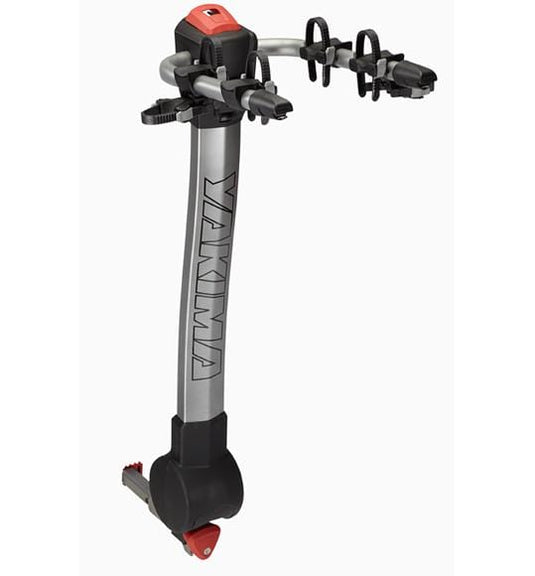 This Product has a flat rate ground shipping rate of $30 per item. Additional oversized or overweight packages might have additional charges. You will be notified, prior to processing, of any additional surcharge and for your approval. The charge will be added at the time of processing your purchase. Your order will not be shipped until we receive your approval. 
This product cannot be shipped to Alaska, Hawaii, Puerto Rico or the Virgin Islands. The shipping rate will be viewed on the checkout page.
The Yakima Ridgeback 2-Bike is a hitch mast bike carrier that goes long on features, including the UpperHand control lever that tilts the mast to make access to your rear hatch a cinch. Also includes zero-hassle ZipStrips to secure your bike, folds flat for easy storage and to top it off is fully-assembled out of the box.
UpperHand control lever is positioned on top of unit for easy tilt-out hatch access
Zero-hassle ZipStrips easily secure your bike to the carrier
Premium cradles with anti-sway protects your bikes
Unique 3D mast design for improved bike clearance
Integrated SpeedKnob for tool-free installation
Comes pre-assembled out of the box. Folds flat for easy storage
Integrated bottle opener
2-bike capacity
Fits 1.25" and 2" hitch receivers