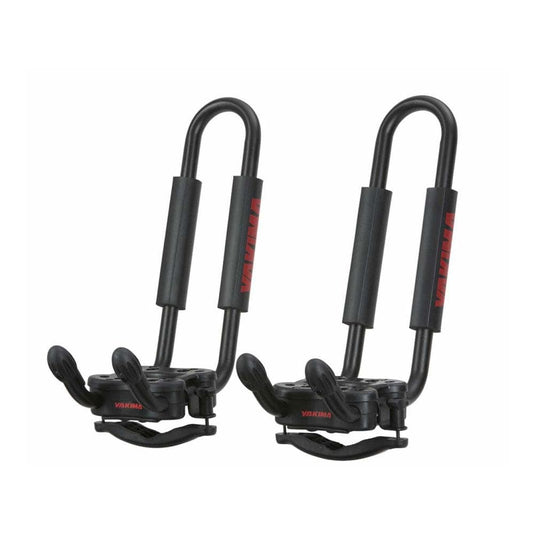 With ample padding, the Yakima JayHook Kayak Rack can securely carry a wide-range of kayaks. 
Bow/stern tie-downs and heavy-duty straps are included, so you get everything you need to carry your boat
Carries any type of kayak while taking minimal space on your roof rack
J-shaped cradle is secure, stable and easy to load
Durable, padded contact points provide protection and grip while traveling
Universal mounting hardware fits most roof racks
Easy tool-free installation lets you quickly mount, load and go
Dimensions: 19 x 9.5 x 5.5 in. 
Weight: 10 lbs. 8 oz.