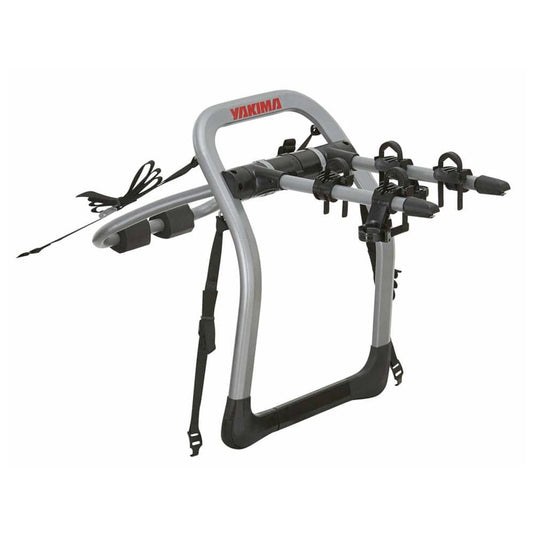 This Product has a flat rate ground shipping rate of $10 per item. Additional oversized or overweight packages might have additional charges. You will be notified, prior to processing, of any additional surcharge and for your approval. The charge will be added at the time of processing your purchase. Your order will not be shipped until we receive your approval. 
This product cannot be shipped to Alaska, Hawaii, Puerto Rico or the Virgin Islands. The shipping rate will be viewed on the checkout page.
 The Yakima HalfBack 2 Bike Carrier Rack achieves the perfect balance of premium styling, functionality and incredible value, with a modern design that complements today's vehicles, bikes and cyclists.
ZipStrip cradles allow for easy loading and unloading of bikes
4-strap design for easy installation
Enhanced vehicle fit is achieved through external frame construction and padding
Compact design for reduction in packaging and easy product storage
Easy installation with an interlocking hub that aligns key adjustment touch points
Folding arms with anti-sway cradles
Comes with a Yakima signature bottle opener
Maximum bike weight: 35 lbs. per bike; maximum total bike weight: 70 lbs.