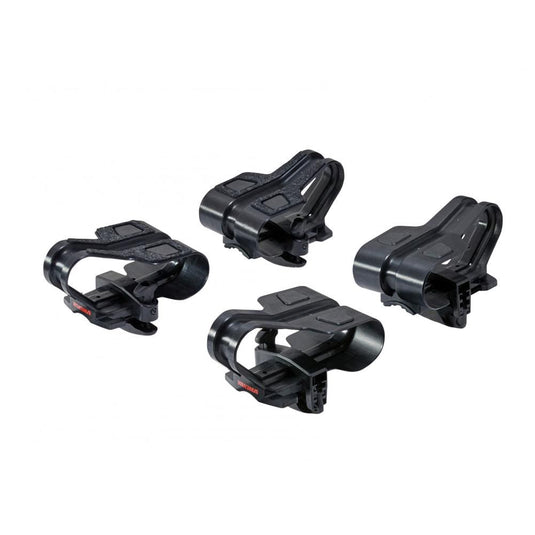 With the Yakima BigCatch Kayak Carrier you can bust out the big boats and carry them with confidence. 
Oversized cradle protects the boat and conforms to a variety of hull shapes
Specifically designed to support the extra weight of fishing and sit-on-top kayaks
Soft rubber pads protect the kayak from dings and scratches
Universal mounting hardware fits StreamLine, RoundBars and HD Bars – along with most other crossbars
Felt pads for easy kayak loading
Handles up to 150 lbs. – enough for the heaviest kayaks
Weight: 8.40 lbs. 
Dimensions: L 6.25 in. x W 9 in x H 5 in.