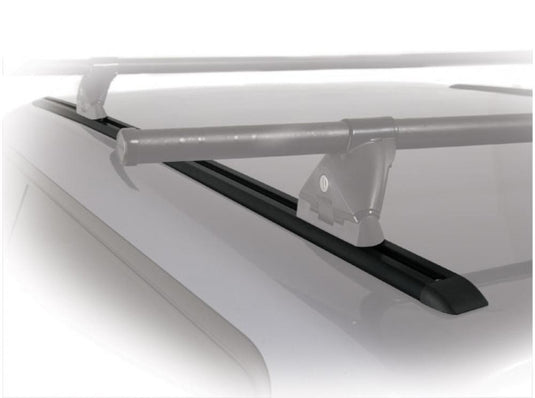 Additional oversized or overweight packages might have additional charges. Additional $20 shipping will be charged at checkout.
This product cannot be shipped to Alaska, Hawaii, Puerto Rico or the Virgin Islands. The shipping rate will be viewed on the checkout page.
Yakima Tracks offer easy connectivity, and a low profile when towers are removed. Combine Yakima Tracks with Control Towers plus a set of Landing Pads and you have a versatile, adjustable base for your rooftop car rack system.
Compatible with either SkyLine Towers or Control Towers and Landing Pad 1
54" length
PlusNut hardware included to install your rooftop car rack system directly to a vehicle roof
Available in 42" (8001126) and 54" (8001127) lengths with PlusNuts for installation on sheet metal and in 54" (8001138) and 60" (8001135) lengths with CapNuts for fiberglass applications
For custom fit info, contact your local Yakima dealer or give us a call
Rack towers can be slid along the tracks to suit the load
Imported