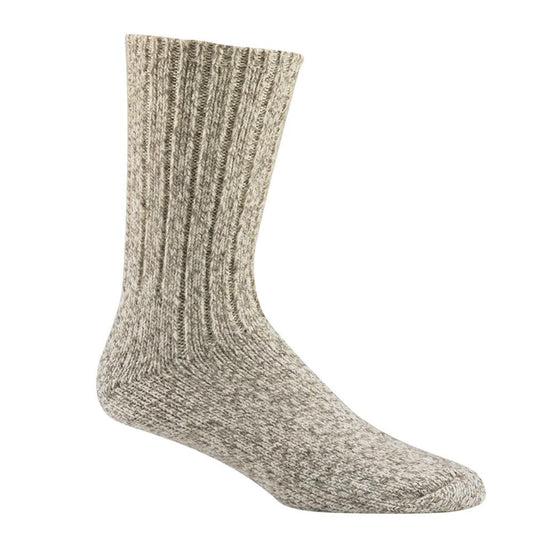 The Wigwam El-Pine is a classic representation of what a ragg wool sock should be. The original, the Wigwam El-Pine is warm, comfy, dry and rustic. Nylon reinforced to last forever and naturally odor resistant.

The original ragg wool sock.
Heavyweight, homespun wool.
Long wearing heel and toe.
Stay put leg.
Low profile toe closure.
76% Wool, 22% Stretch Nylon, 2% Spandex
Made in USA.
Thanks for supporting the All American Brand - Wigwam