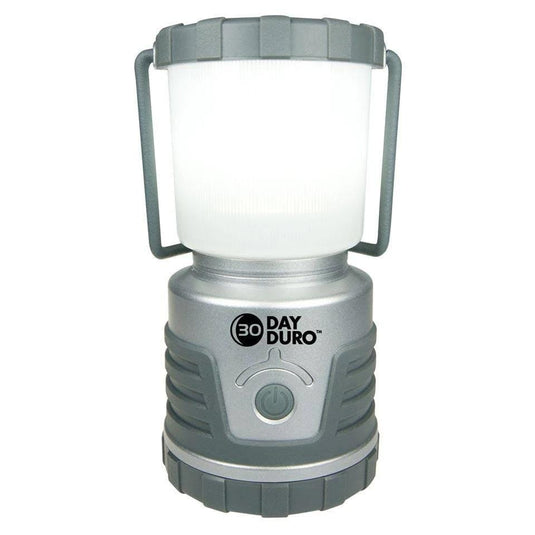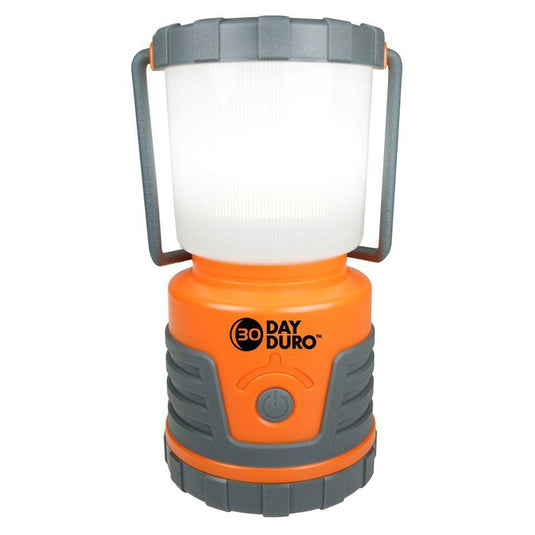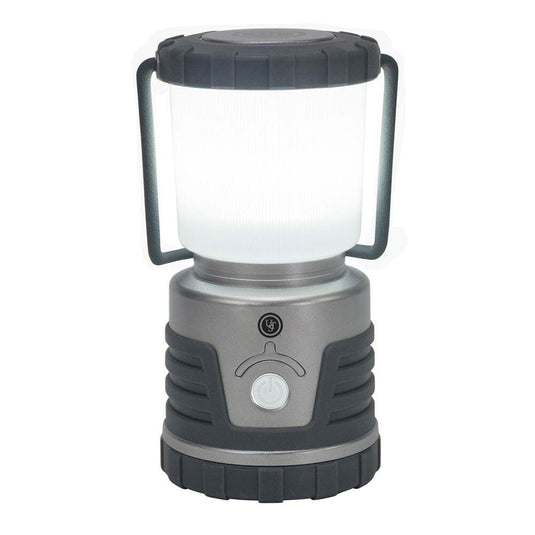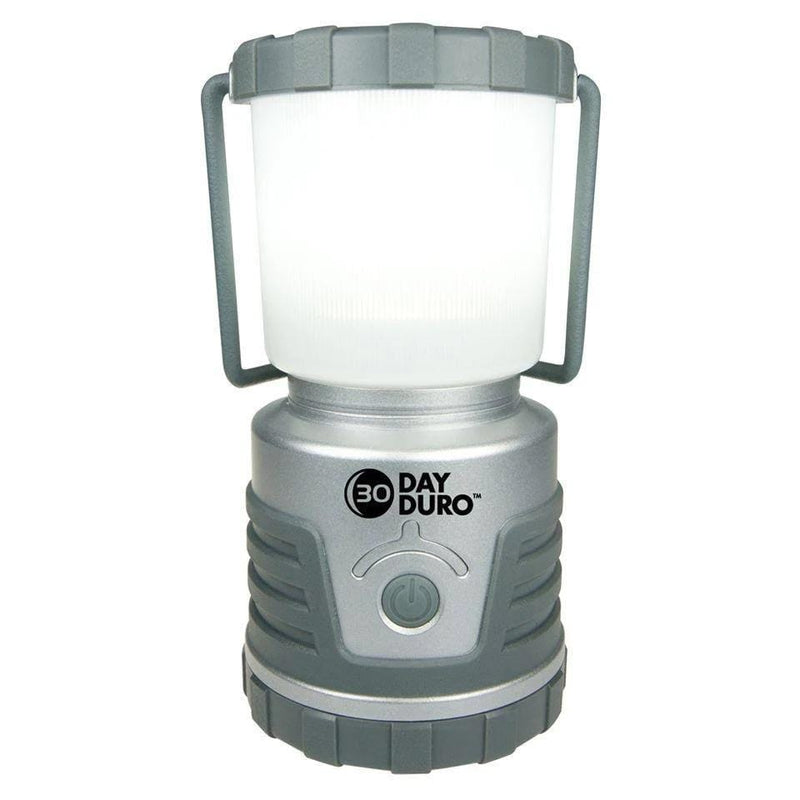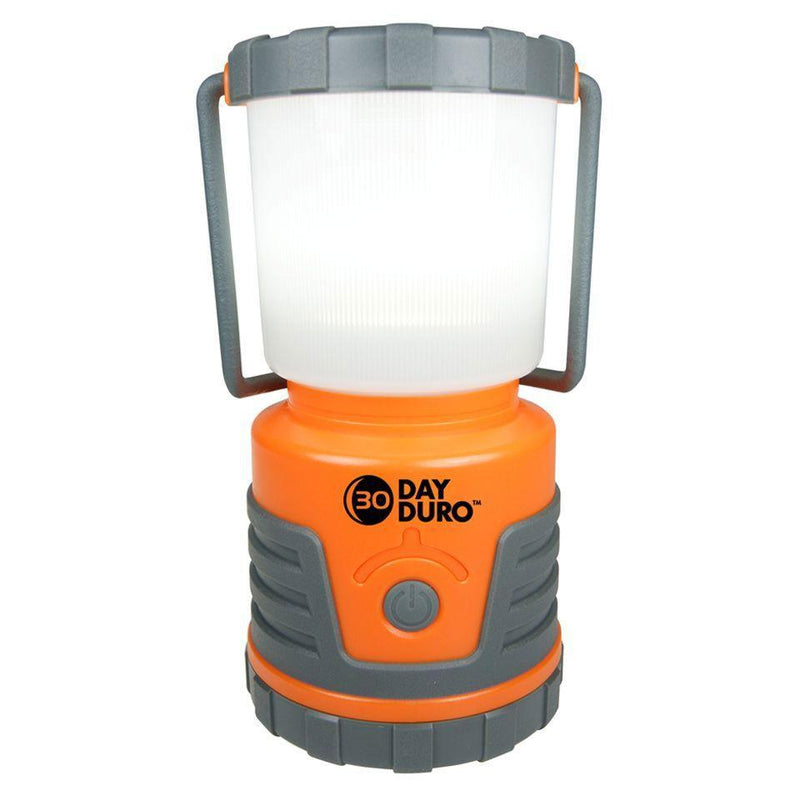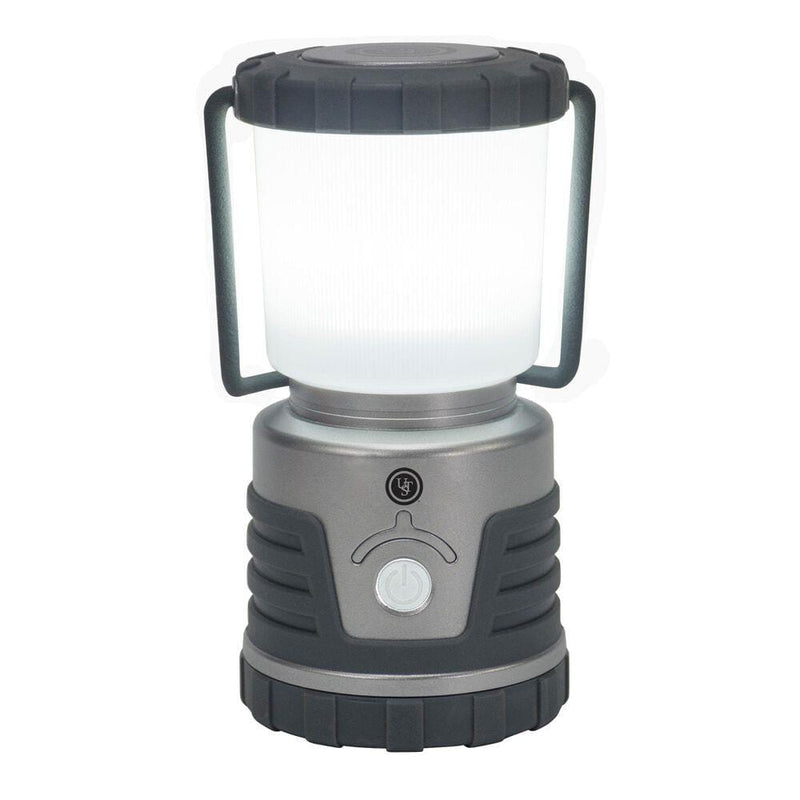 The UST 30-Day DURO 1000 LED Lantern is one of the longest-lasting and brightest lanterns in its class, now with improved functionality. With updated lighting, the new 30-Day DURO features a new lighting mode, as well as the glow in the dark power button for convenience. Running for up to 30 days on Low mode, it features an impact and water resistant rubberized plastic housing, an unbreakable lifetime LED, and bright white lighting that's great for camping, hunting, RVs, and more.
The 30-DAY Duro's removable globe has an integrated handle, and the lantern base includes a built-in recessed hook for hanging as a downlight. 30-Day DURO 1000 LED Lantern, Orange Features: Bright, clean light up to 1000 lumens. Lifetime LED is unbreakable and never needs to be replaced. Rubberized housing enhances impact-resistance. Water-resistant IPX4 (protected against splashing water from all directions). Removable globe provides forward-area light. Built-in recessed hook at lantern base for hanging as a downlight.
MODES: NATURAL LIGHT; COOL WHITE; WARM WHITE; AMBER CANDLE FLICKER;SOS; OFF.
BATTERIES: 3 x D Alkaline batteries (not included).
30-Day DURO 1000 LED Lantern, Orange Modes HIGH (Natural Light - 1000 lumens - 12-hour runtime) MEDIUM (Cool White - 400 lumens - 30-hour runtime) LOW (Warm White - 30 lumens - 30 day runtime) AMBER CANDLE FLICKER SOS FLASHING. WARNING for California Customers.