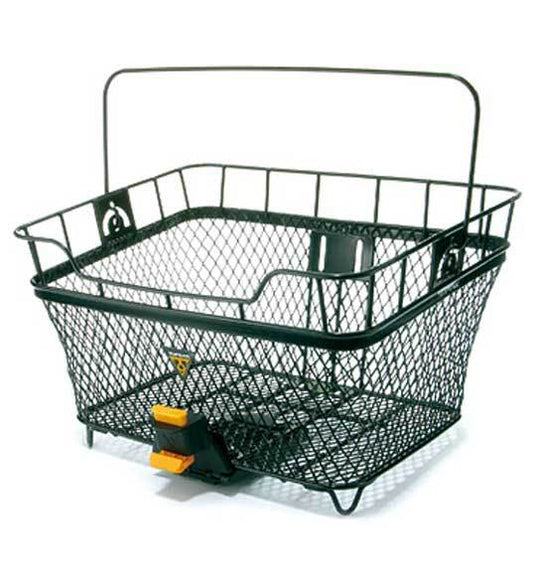 Whether you're pedaling around campus, the boardwalk, or to your favorite grocery store, the Topeak Wire Rear Bike Basket is ideal for your needs. Favored among commuters who enjoy doing errands by bike, the welded wire basket features Topeak's MTX Quick Track mount to make attachment and removal a breeze, with a slide and a click, you're done! A basket carrying handle is also included for off the bike convenience.
Welded wire basket fits on rear rack for school, shopping, or other errands.
Compatible with MTX QuickTrack rear racks, the basket uses the Fixer6 attachment to slide into the MTX quicktrack.
Carrying handle for off the bike convenience.
Size (L x W x H): 40.5 x 33.5 x 24.1 cm/ 15.9" x 13.2" x 9.5"
Weight: (Basket alone, not including rack it attaches to): 1530g/ 3.37lbs.