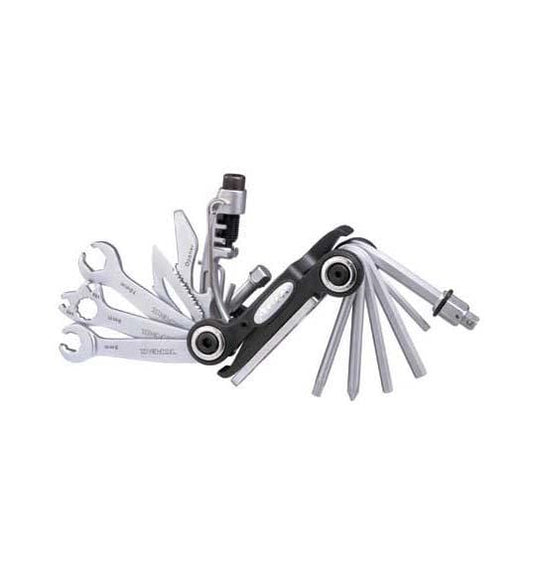 The Alien™ II Tool is lightweight and functionally complete for various types of cyclists.
26 tools fold into an engineering-grade plastic body.
Tools include: 2,2.5,3,4,5,6 & 8 mm Allen wrenches, 8,9 & 10 mm hex bolt wrenches, mini pedal wrench, Phillips and flat screw drivers, universal chain tool, spoke wrenches for 14 & 15g, 2 tire levers, stainless knife, bottle opener, T25 Torx wrench and 10mm Allen socket.
Comes with bag and clip attachment.
Size: 3.4W x 1.7L x 1.6H
Weight: 270 grams.