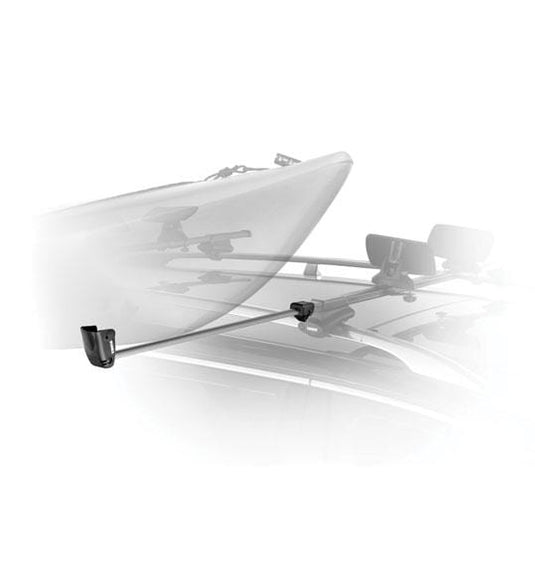 Great for the lone paddler, the extension bar provides the extra hand when loading a boat by yourself.
Retractable bar extends from inside load bar and provides pivot point for loading boats on tall vehicles.
Allows for full length of load bar to be utilized for other accessories.
Prevents unwanted boat to vehicle contact.
Strength and great looks are provided by steel bar that is encased with aluminum.
Integrated load stop prevents boat from sliding off bar when loading and unloading.
Fits Thule square load bars only.
Supports up to 50% of the kayak's weight (up to 75lbs. Maximum).