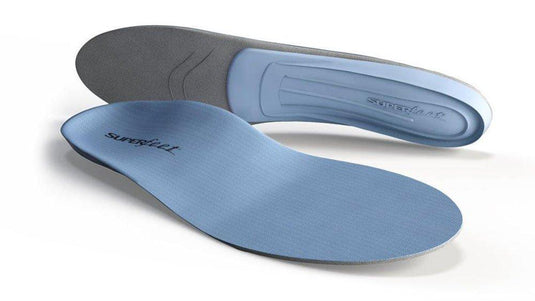 Fit Profile:
Medium-profile insole with the shape that can fit into most footwear while providing intermediate support.
Fits Best In:
Most types of low and medium- volume footwear, even some without removable factory insoles.For tight fitting low interior volume boots and shoes. 3 component build-up:
New Holofiber® Top Cover.
High-density Trocellen foam full length footbed.
3/4 length polypropylene stabilizer cup.
The most stable footbed design with biomechanical principles.
Unmatched in performance and comfort levels compared to other insoles.
Deep heel cup absorbs and evenly redistributes inertia shock and controls heel deflection.
Extremely stable to help control foot positioning.
Low profile design fits best in lower volume footwear.
Not designed for Gore-Tex footwear, use 17980 instead.