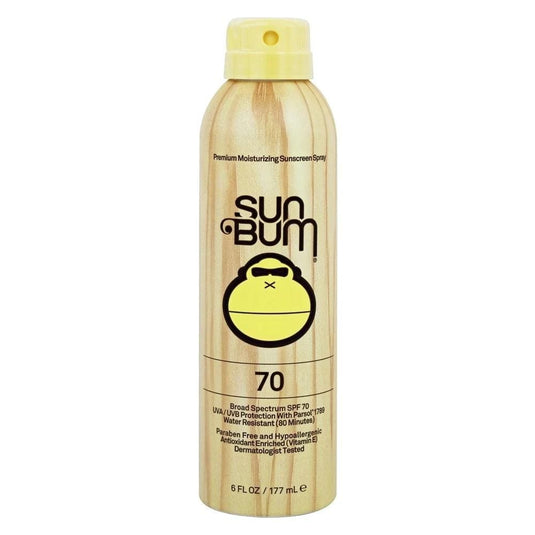 This item is only available for our Retail Store Pickup Located on Route 17 N. Paramus, NJ.

If you add this item to the cart and you are not picking up your order it will hold up your entire order.

SunBum's SPF 70 original sunscreen spray is ultra sheer and a dry touch continuous spray formula. It provides Broad Spectrum protection, while also enriching your skin with Vitamin E, an antioxidant that helps to reduce premature skin aging. It will protect your skin from harmful UVA/UVB rays.  This is a must have for every single beach bag this summer, trust us! 

Trust The Bum
Broad Spectrum UVA / UVB Protection, Hypoallergenic, Reef Friendly / Oxybenzone Free & Octinoxate Free, Cruelty Free, Vegan, Oil Free, Paraben Free, Gluten Free, PABA Free, Propylene Glycol Free, Retinyl Palmitate Free, Sun Bum Original Scent, Water Resistant (80 Minutes)