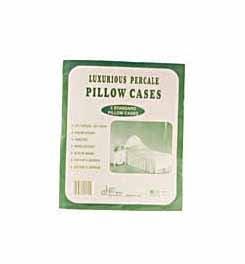 Easy-care Standard Pillowcases For Sleep Away Camp are made of a poly/cotton blend, to stay soft, luxurious and wrinkle-resistant. Pack them for camp or dorm.
Set of 2
Easy care is perfect for camp!
50% polyester, 50% cotton easy care blend.
Machine washable, tumble dry.
Wrinkle resistant.
Stays soft and luxurious.
Less than 1% shrinkage.
Ideal for sleep away camp.
Perfect for summer camp.
29.5in. x 20in.
Made in USA.