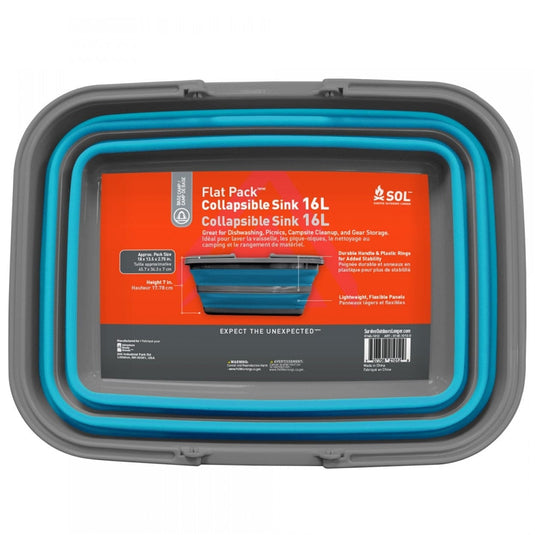 Be campsite ready for anything with the Flat Pack Sink 16 L. Washing up after a big meal? Pop open this sink for easy clean up. Plus, with dual carry, collapsible handles, this sink converts to a basket to carry all your supplies. Ready to hit the road? Collapse and pack this sink flat. Any campsite meal or mess can easily be tackled when you have the right tools for the job.
Easy to Collapse and Store Compactly
Simply collapse when not in use to store flat.
Ideal for Campsite Meal Prep
No need to stress about cleaning up after a meal with this 16 L sink.
Collapsible Handles
Haul your supplies with ease with handles that turn this sink into a basket.
Durable Materials
Carry anything you need knowing the durable PP mid-section provides extra stability and durability.
WARNING
Package Size:
18.1" x 13.5" x 2.1"
Package Weight:
27.2 oz.
Item #:

0140-1012