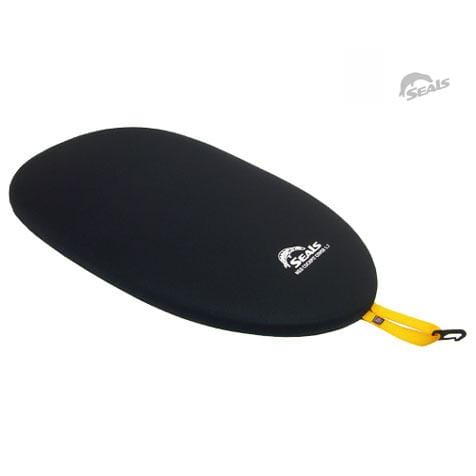 This neoprene cockpit cover is designed for a 16' 10" Rawson Tangent Kayak.
Dimensions: 32"L x 17.5"W.  
This neoprene cover is towards the smaller end of Seals sizing.  There aren't sizing labels (1.2,1.4, 1.7, 2.2, 2.5, 5.0, 5.5 etc.) because this was designed for a Rawson Tangent 16' 10".   This cover has a teardrop shape.
Campmor cannot guarantee that this will fit your kayak's cockpit coaming, if you are trying to fit this on a different kayak.  Check you kayak's measurements before you order.