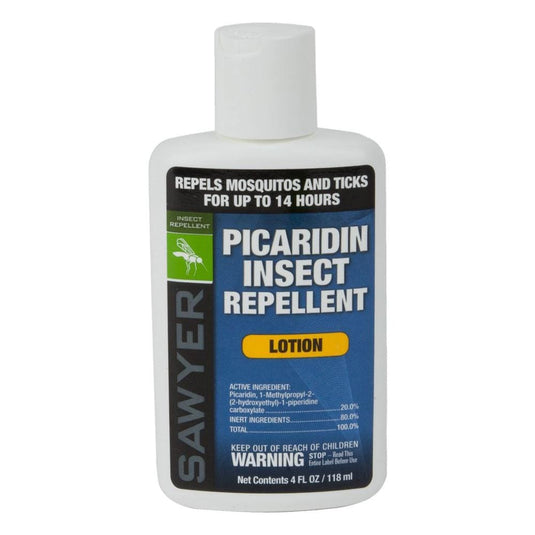 Sawyer Picaridin Insect Repellent is similarly effective as DEET, yet it won't harm gear and equipment. Picaridin repels mosquitoes and ticks like DEET but it also repels biting flies, stable flies, black flies, gnats, chiggers, and sand flies. At 20% active ingredient Picaridin, this long-lasting topical insect repellent lotion is effective up to 14 hours against mosquitoes and ticks, and up to 8 hours against biting flies, gnats, chiggers, and sand flies.
Picaridin is more effective at repelling biting flies than DEET.
20% Picaridin is virtually odorless; it even has a mild citrus scent added to it which evaporates when dry.
Sawyer Picaridin Repellent will not harm gear or equipment.
Lotion formula is effective for up to 14 hours.
Use with confidence on the whole family.
4 fl. oz. lotion.