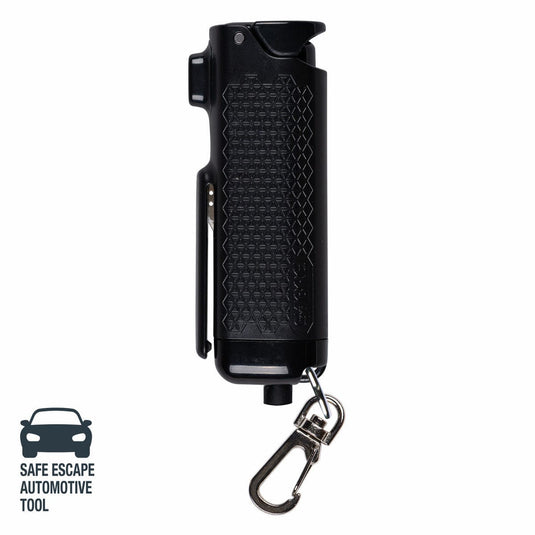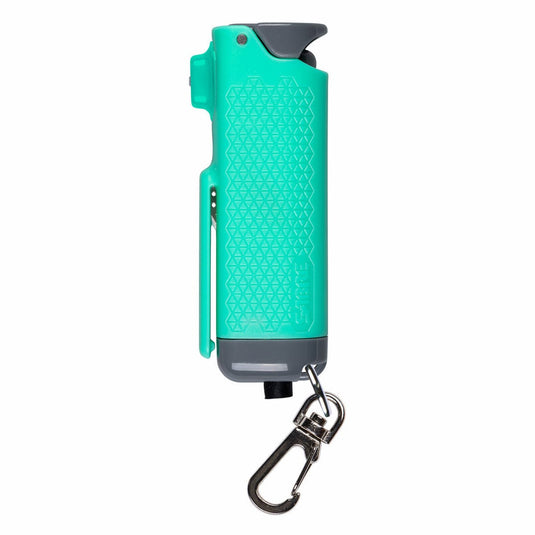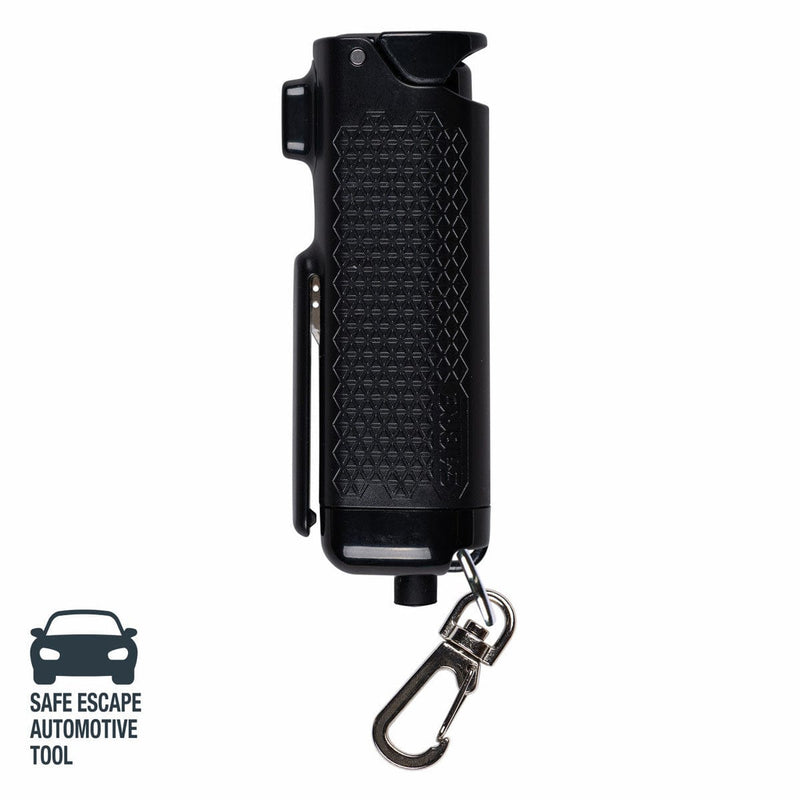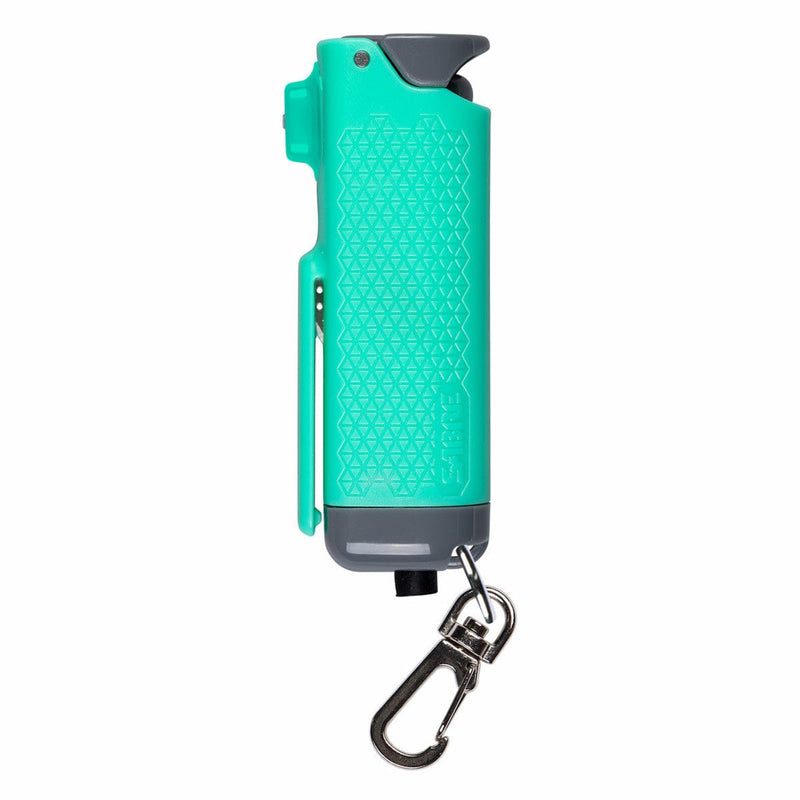 This item is only available for our Retail Store Pickup Located on Route 17 N. Paramus, NJ.

If you add this item to the cart and you are not picking up your order it will hold up your entire order.
Make your commute safer with the SABRE Safe Escape 3-In-1 Pepper Gel. This pepper gel provides the tools to help you get out of your vehicle in the event of an emergency and protect yourself against an attack. Seat belts can be an obstacle to get out of after an accident. The built-in belt cutter helps to cut seat belts and free yourself in an emergency. The window breaker tool helps to break windows if your vehicle doors are jammed or the electric windows fail to operate. This unit deploys 25 powerful bursts (5x the competition) of pepper gel to protect against multiple threats at a safe distance. It includes UV marking dye to help the authorities identify an attacker after they're sprayed. The flip top design allows for the immediate deployment of your pepper gel in high-stress situations when seconds count. With an industry-exclusive HPLC laboratory, only SABRE guarantees its maximum strength formulation in every canister to help give you peace of mind, certainty, reliability, and safety when you need it most. SABRE pepper gel is made in the USA. 
Trust the Professionals:

 

SABRE is the #1 Pepper Spray brand trusted by police and consumers worldwide, including New York PD, Chicago PD, and U.S. Marshals; Made in the USA
2X Stronger:

 

4 out 10 violent crimes involve alcohol use by the offender - our maximum strength Pepper Gel is strong enough to use against a goal oriented attacker under the influence of drugs or alcohol; Backed by our industry exclusive in-house HPLC lab, guaranteeing maximum strength in each canister
5X More Protection:

 

42% of crimes are committed by multiple assailants - this pepper gel has 25 bursts to protect against multiple threats; gel does not atomize like traditional pepper spray and deploys in a powerful stream from nozzle to the target's eyes while virtually eliminating wind blowback
Safety on the Road:

 

Belt cutter tool slices malfunctioning seatbelts so you can quickly free yourself in an emergency. The steel window breaker helps you break and exit through windows if doors or powered windows cannot be opened
Training Videos to Maximize Your Safety:

 

In addition to your pepper spray, packaging includes links to free SABRE Pepper Spray training videos and safety tips to help maximize your personal safety
| | |
| --- | --- |
| Item Weight (lbs) | 0.21 |
| Item Dimensions | 1.5 x 1 x 3.5 |
| Spray Distance (ft) | 12 |
| Number of Bursts | 25 |
| Spray Pattern | Powerful Stream of Gel |
| Liquid Volume (oz) | 0.54 |
| Package Contains | Pepper Gel |