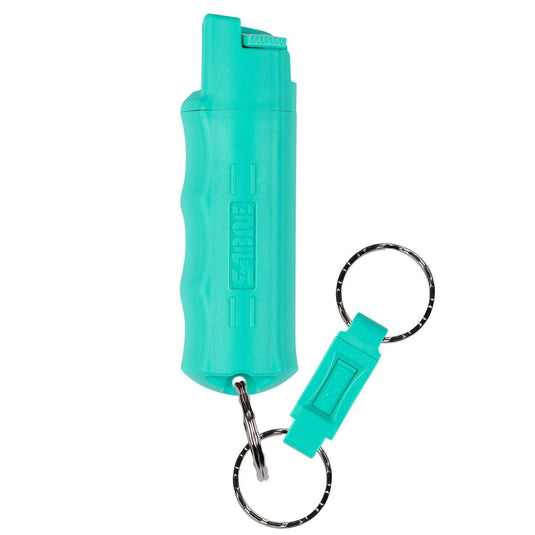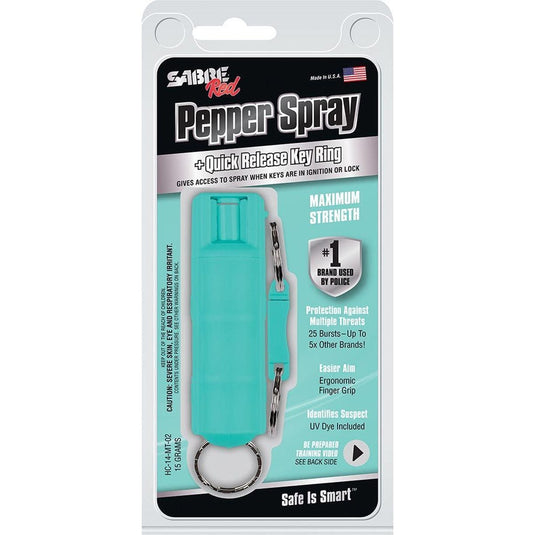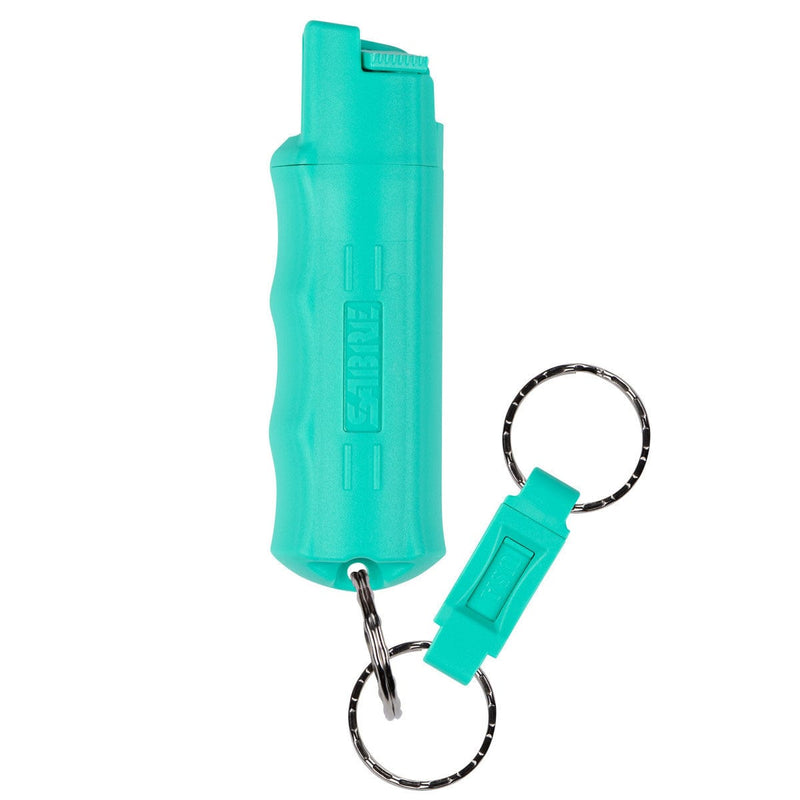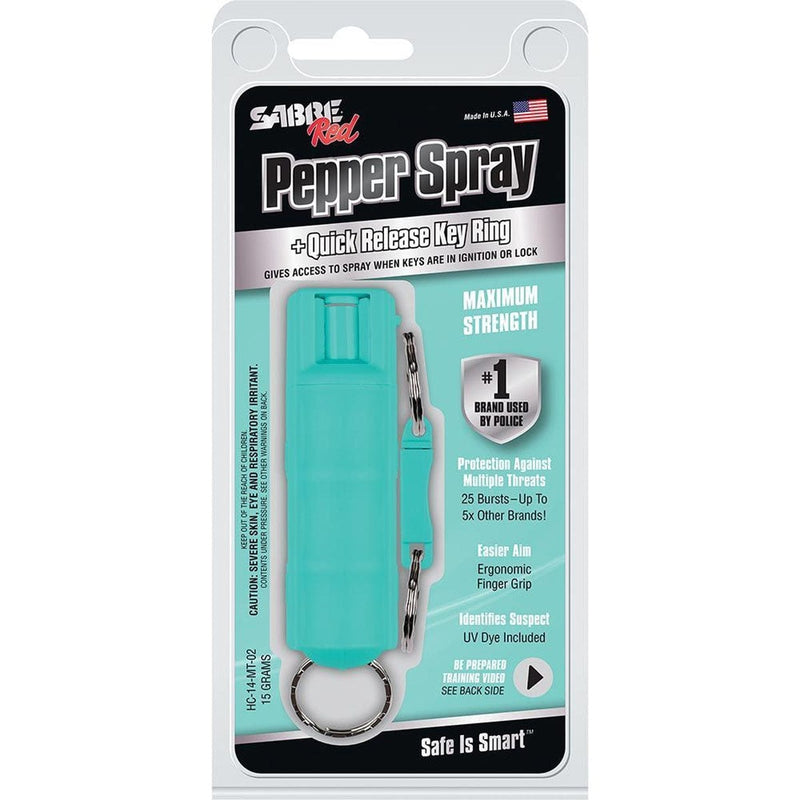 This item is only available for our Retail Store Pickup Located on Route 17 N. Paramus, NJ.

If you add this item to the cart and you are not picking up your order it will hold up your entire order.
Intuitive, Easy to Use Design for Maximum Protection. Stay safe with our SABRE RED Pepper Spray, the strongest available single ingredient pepper spray. Boasting the same police-strength protection as law enforcement, SABRE RED is the most popular formulation carried by police worldwide and contains UV Marking Dye to help police in suspect identification. The most popular SABRE style, this Pepper Spray Keychain with Quick Release, is a small, but powerful 0.54 oz. container which deploys a ballistic stream to reduce wind blow back. The intuitive grip design allows for better aim and proper hand alignment with touch alone, allowing for faster deployment and helping you to keep your eyes on the threat. This police strength pepper spray provides maximum security in a powerful stream to reduce wind blowback and protect from a distance with a 10-foot (3-meter) range. Feel secure with 25 bursts (5x more than other brands) for protection against multiple threats. The Quick Release with detachable key chain allows immediate access to your pepper spray and easy attachment to keychain for maximum portability. Available in a selection of colors. Keep your daughter, wife, son and college students safe with SABRE - the brand thousands of police departments trust. Safety You Can Trust. SABRE Pepper Spray is made in USA.
Trust the Professionals:

 

SABRE is the #1 Pepper Spray brand trusted by police and consumers worldwide, including New York PD, Chicago PD, and U.S. Marshals; Made in the USA
2X Stronger:

 

Our maximum strength Pepper Spray is strong enough to use against a goal oriented attacker under the influence of drugs or alcohol; Backed by our industry exclusive in-house HPLC lab, guaranteeing maximum strength in each canister
5X More Protection:

 

42% of crimes are committed by multiple assailants - this pepper spray has 25 bursts and a true 10-foot (3-meter) range delivered in a powerful stream from nozzle to the target's eyes while decreasing wind blowback
Faster & Easier To Hit The Target:

 

Easiest to grasp finger grip enhances your aim and helps keep your eye on the threat; Includes Quick Release Key Ring for immediate access to spray when seconds count; Secure and easy to use twist lock safety
Training Videos to Maximize Your Safety:

 

In addition to your pepper spray, packaging includes links to free SABRE Pepper Spray training videos and safety tips to help maximize your personal safety
| | |
| --- | --- |
| Item Weight (lbs) | 0.21 |
| Formula | Pepper Spray |
| Item Dimensions | 1 x 1 x 3.6 |
| Spray Distance (ft) | 10 |
| Number of Bursts | 25 |
| Spray Pattern | Powerful Stream |
| Liquid Volume (oz) | 0.54 |
| Package Contains | Pepper Spray, Quick Release Key Ring |