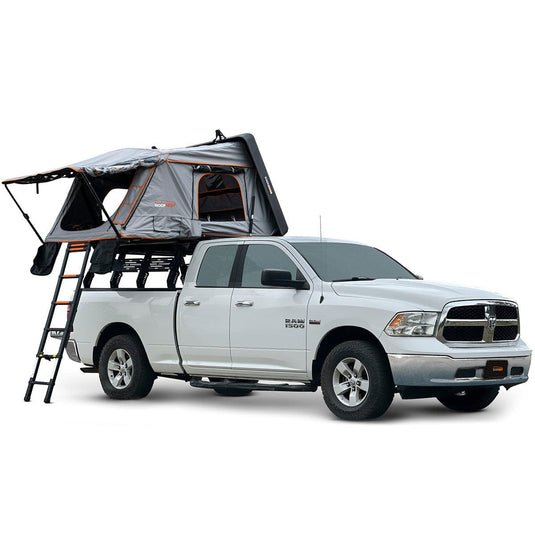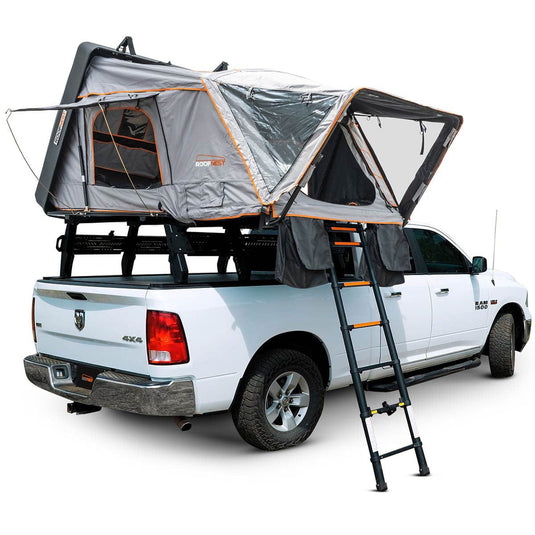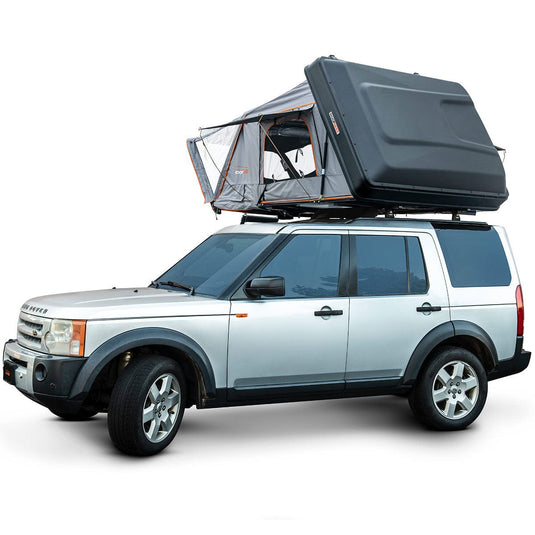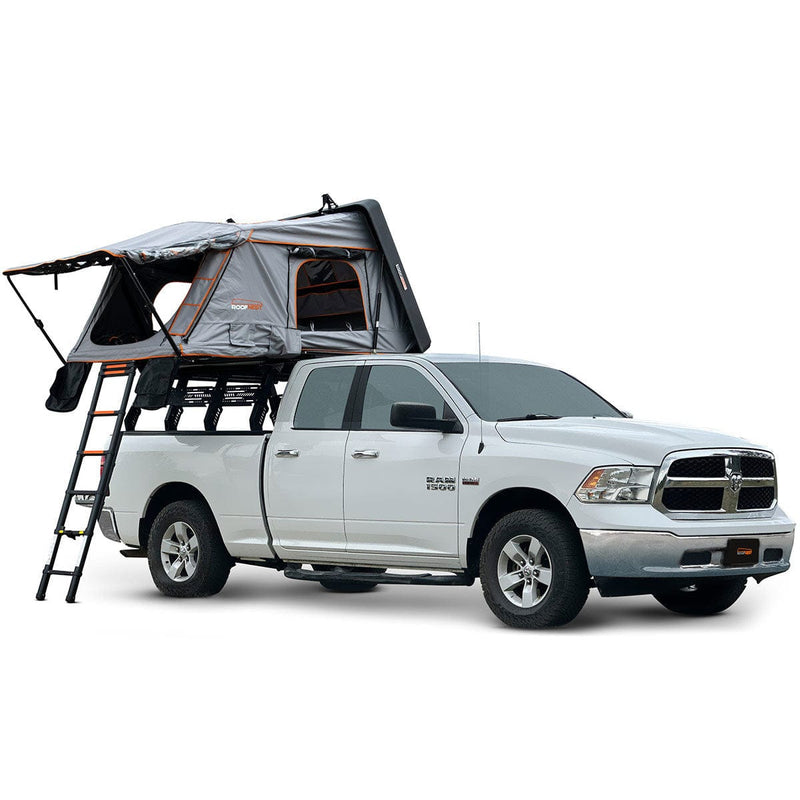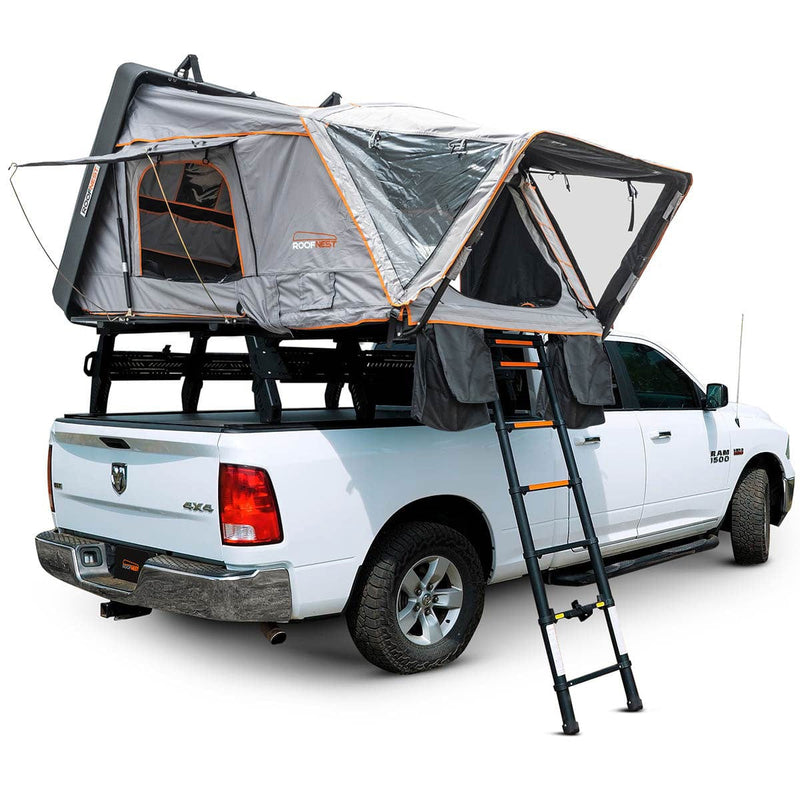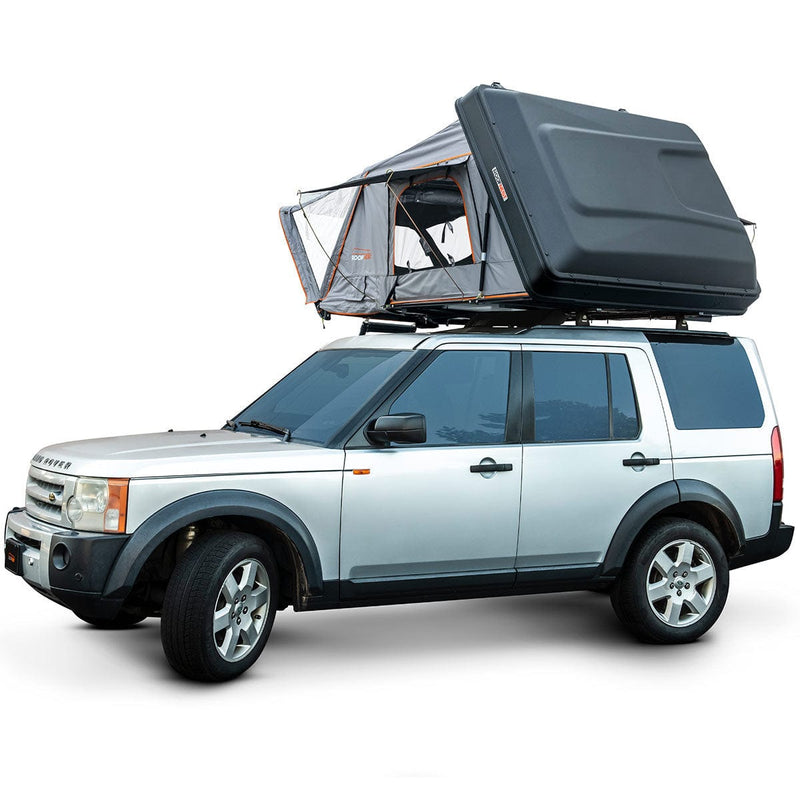 The supersized version of our newly redesigned Condor 2 boasts a nearly king-sized mattress that easily folds into a small footprint that can fit atop any vehicle.
U-Bar for ease of telescoping the front door awning.
Completely redesigned and reinforced shell finished with a ruggedized Line-X coating.
Dedicated interior duffle to store sleeping bags.
Has the ability to mount optional crossbars to ABS Plastic – an industry first for an ABS foldout.A
Two inch one-piece true memory foam mattress.
Two HVAC ports for a heater or A/C.
 Three dimmable LED (interior and exterior) lights.
 A six pocket gear-grid.
Blackout tent material.
Updated 3-way windows.
Heavy duty lockable latches.
Dimensions & Weight
Sleeps: 3-4
Interior: 89"L x 68"W
Exterior: 75"L x 56″W
Height: 14.5″ when closed
Max Headroom: 50" when open
Width left-right between Roofnest mounting rails: 30″
Minimum distance front-back between rack crossbars: 30″
Weight: 180 lbs
Included With Tent: 7.5' Ladder, Detachable Pockets, Ground Mat, Privacy Tent, Interior/Exterior LEDs, Gear Grid, Bedding Storage Duffle
Shell: ASA/ABS plastic W/ Line-X Finish.
Materials & Construction
Tent Material: 320 GSM Poly-Cotton canvas w/ Blackout coating.
Rainfly: Coated Polyoxford (waterproof rating of 3000mm).
Ladder: 7.5′ aluminum telescoping ladder.
Mattress: Integrated 2" memory foam mattress with cover.
Lighting: 3 USB-powered LED light strip.
Doors and Windows: Full zip mesh and canvas.
Includes skylight.