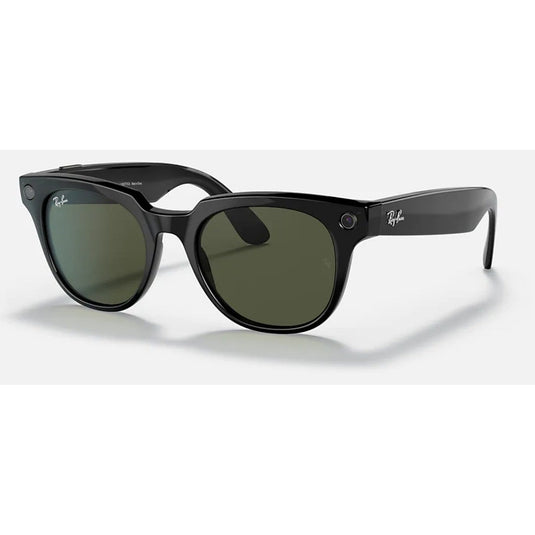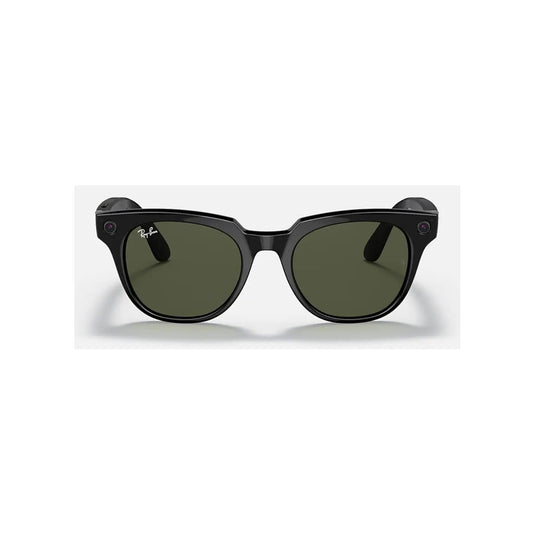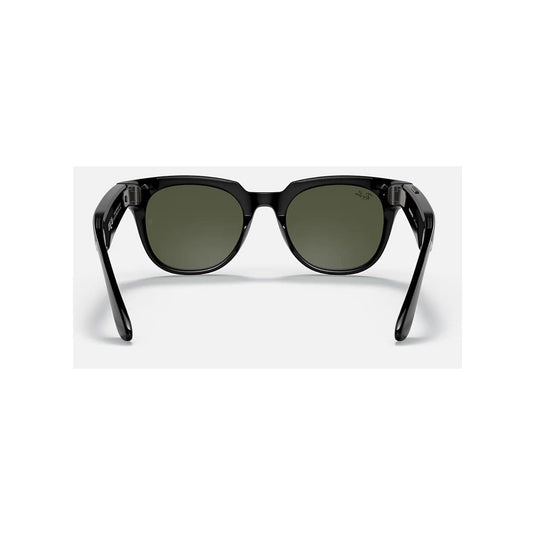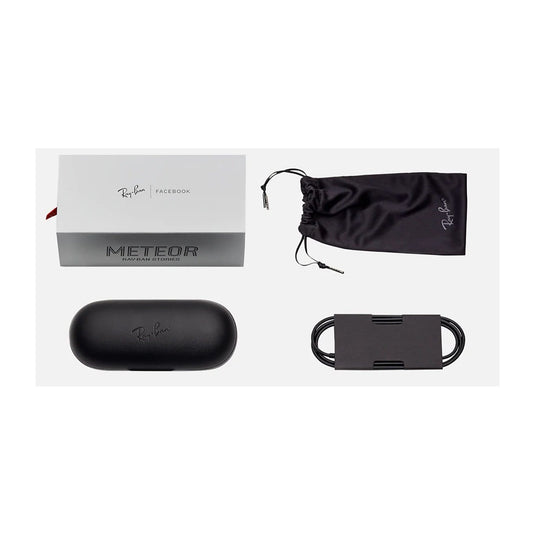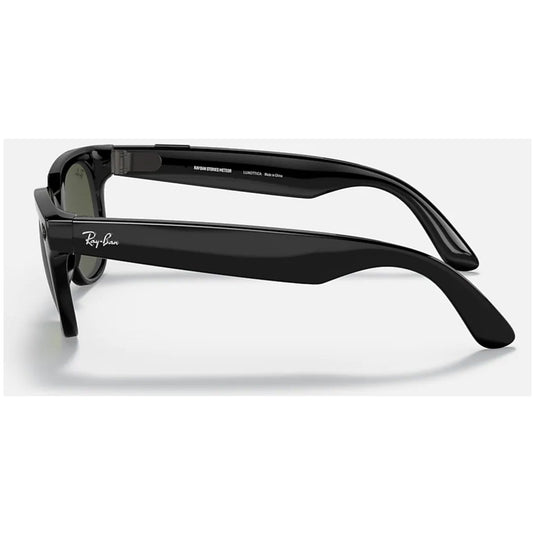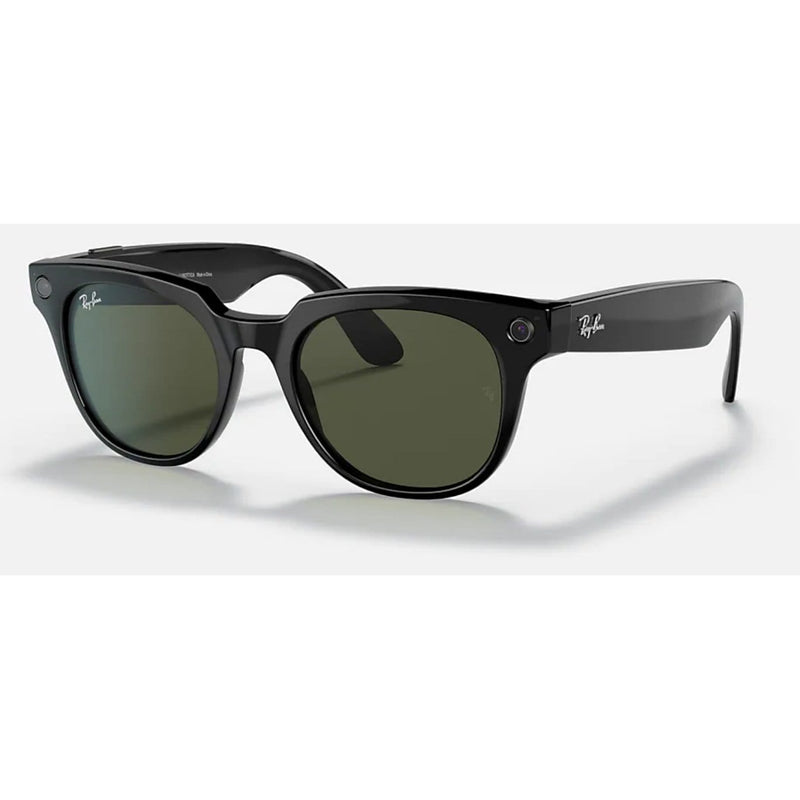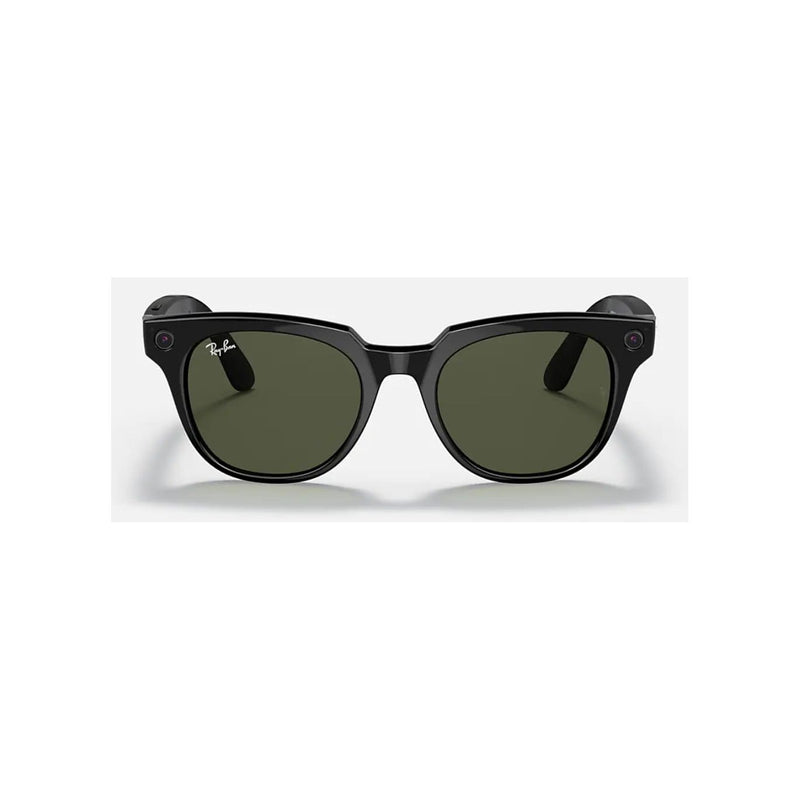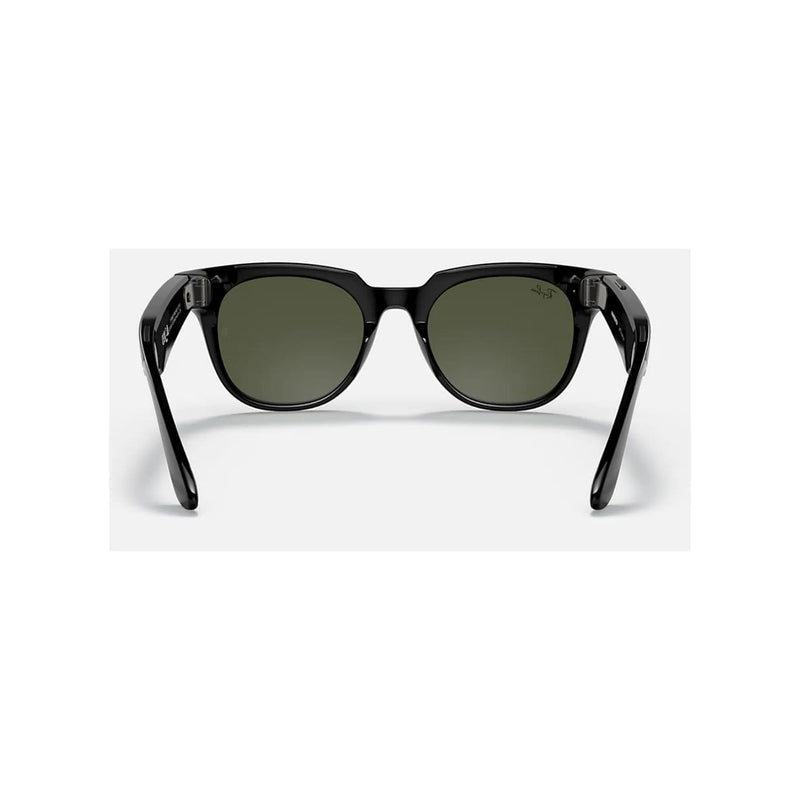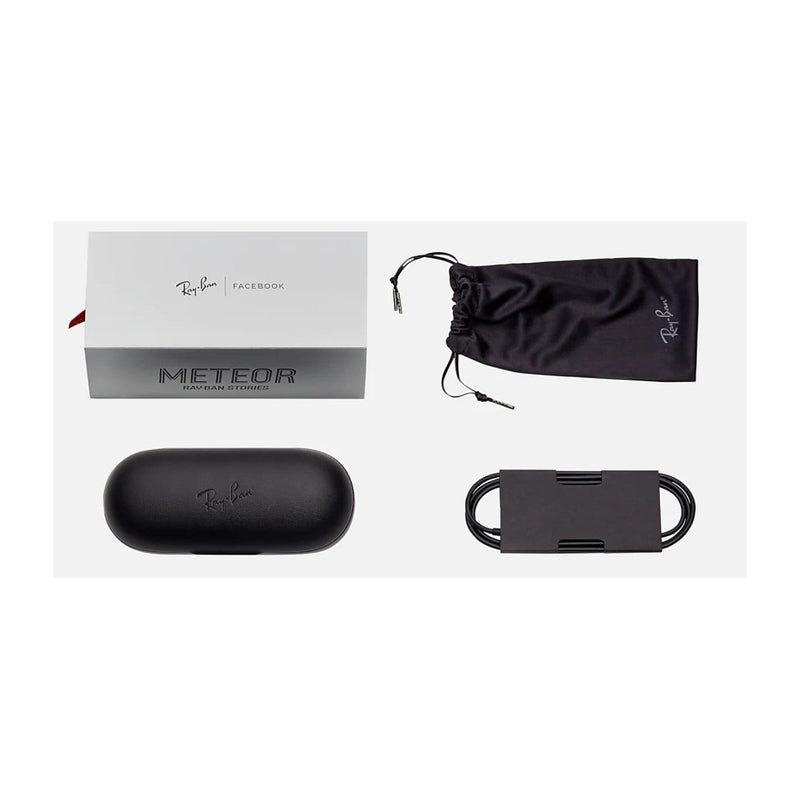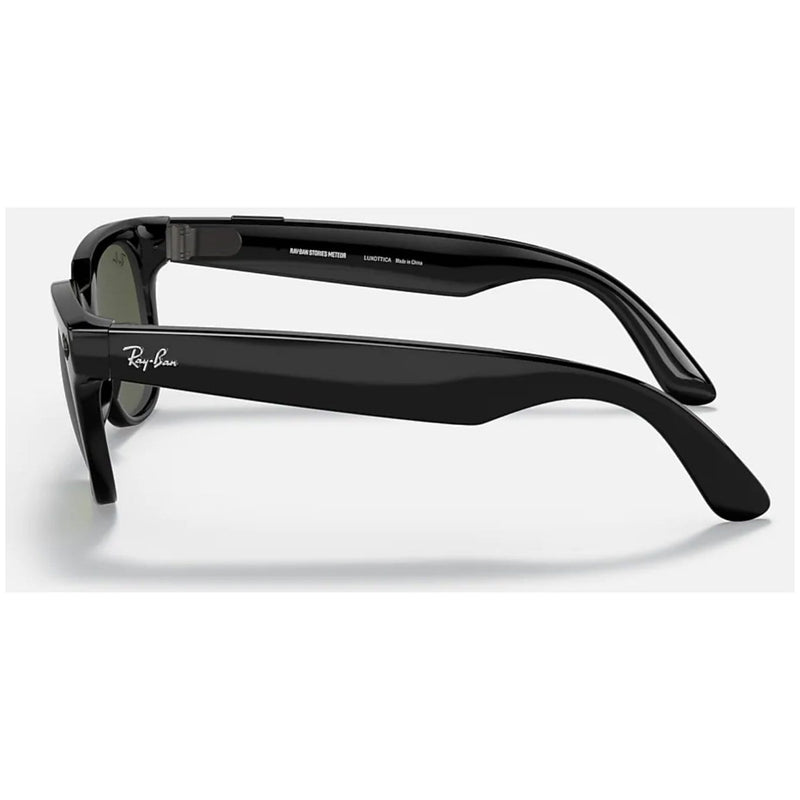 Originally created in the 60s as an angular interpretation of the classic Wayfarer,
Meteor has evolved into a post-modern icon in its own right. Featuring distinct
square wings and a bold bridge, it carves a unique shape in the crowd. And now,
with the integration of Facebook technology, Ray-Ban Stories Meteor has extra edge.

 DUAL 5MP CAMERA

Take photos and videos hands-free and stay immersed in the moment. Capture from a first-person perspective and enjoy consistently high quality content thanks to the automatic light adjustment and stereoscopic photo depth.

 TOUCH CONTROL

Pause your song, take a photo or record a video in a single touch with the hyper-responsive touchpad and capture button.

 AUDIO

Discrete open-ear speakers allow you to seamlessly switch between taking a call and ordering a coffee. The 3 built-in microphones capture sound in all directions so you get rich voice and sound quality for calls and videos.

 CHARGING CASE

Charge your frames on the go with the compact, portable charging case. And a fully charged frame will capture and sync up to 50 videos, or up to 200 photos.

 FACEBOOK VIEW APP

Facebook View is your smart glasses operating system and content sharing companion. Once you've downloaded the app and set up your Ray-ban Stories you can import and edit captures, create and share unique content, and manage settings. Download it from App Store or Google Play⁽²⁾.