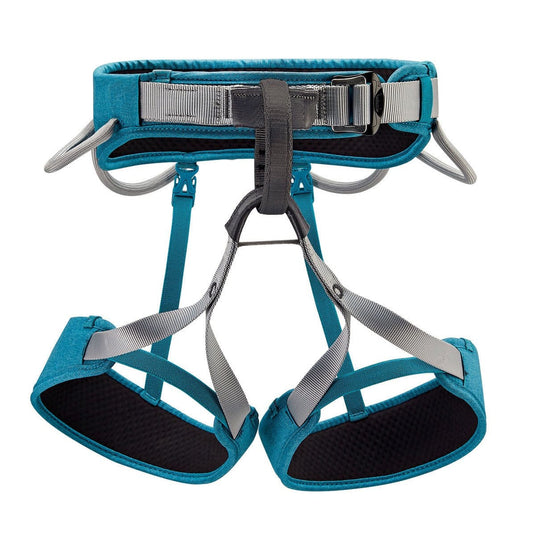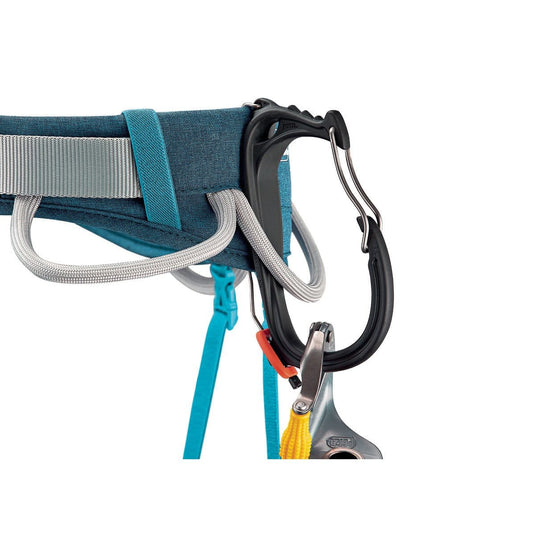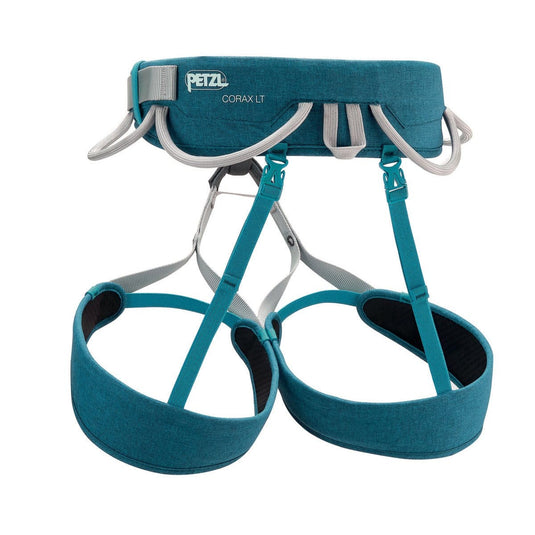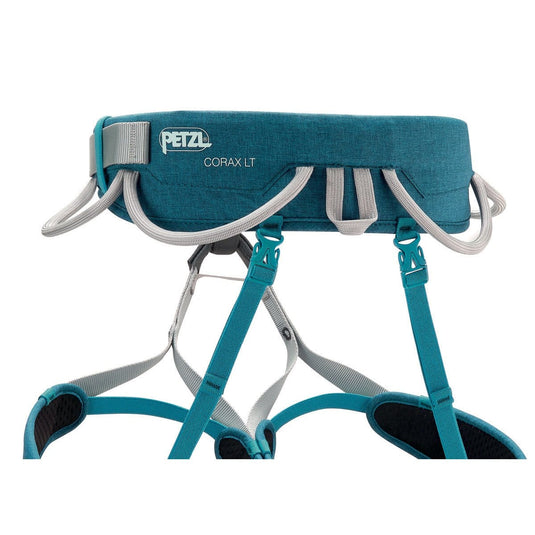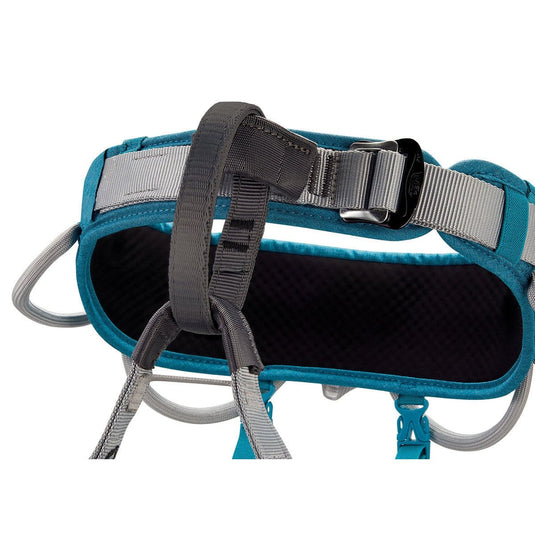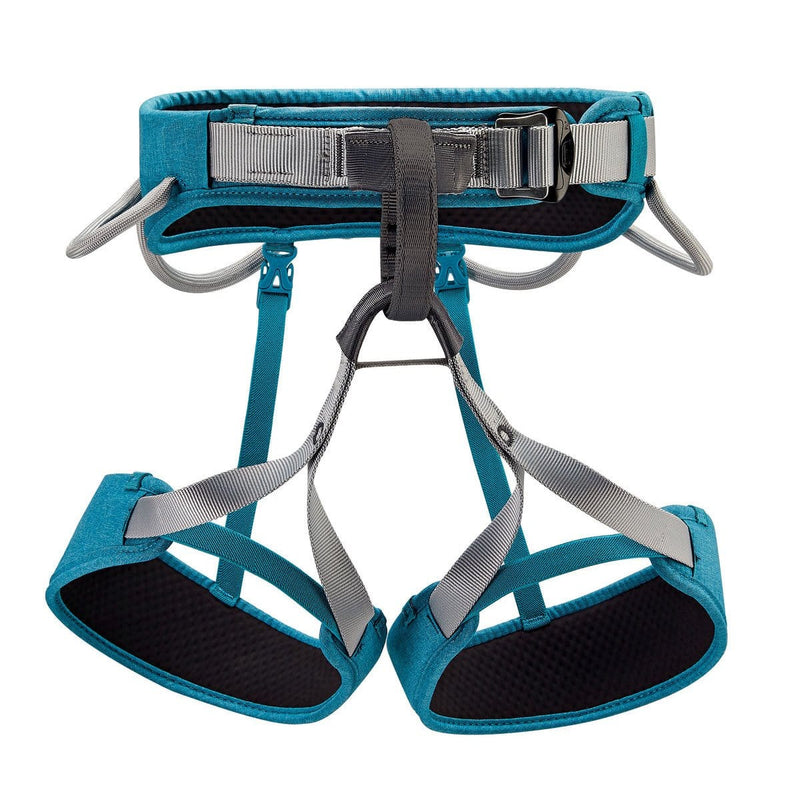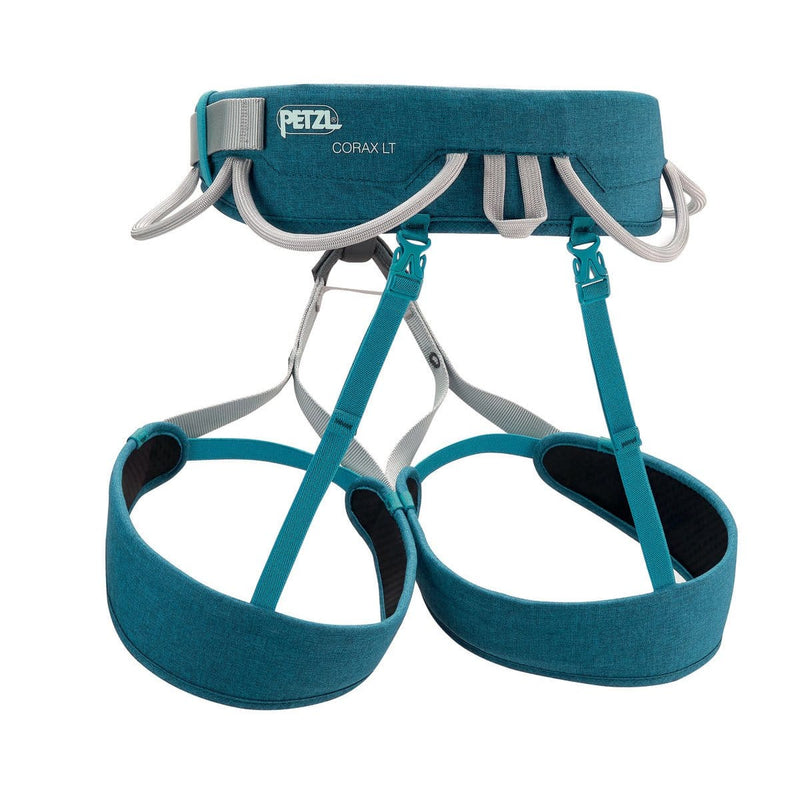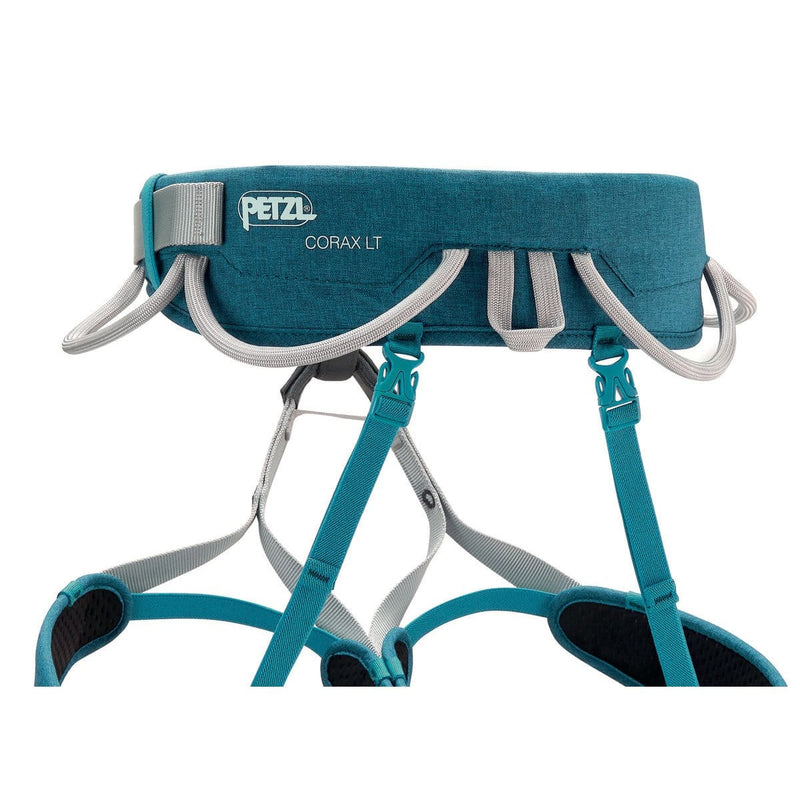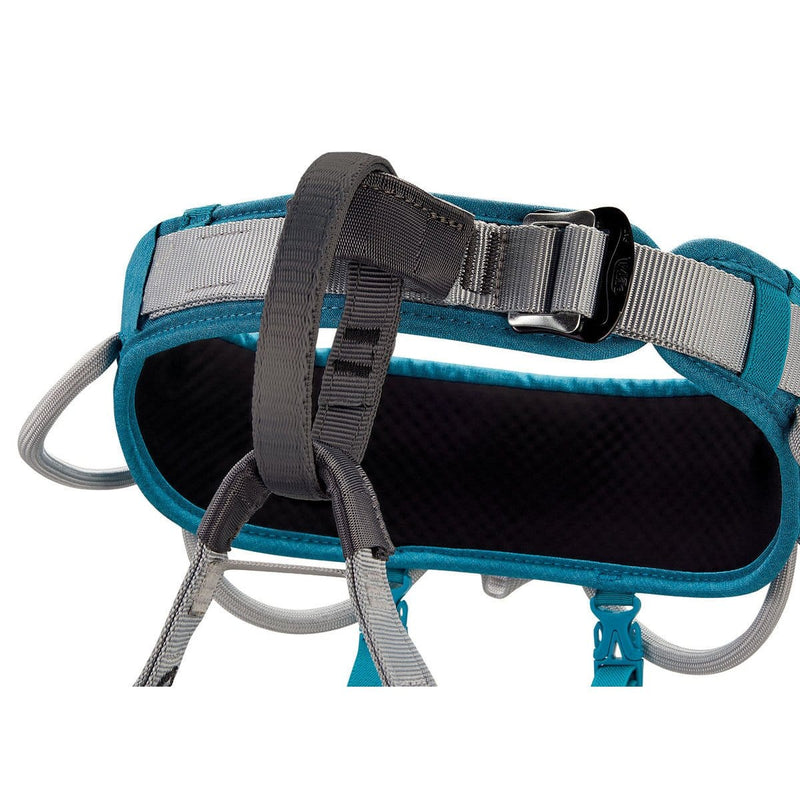 FINAL SALE: For safety reasons, we cannot accept returns on load-bearing climbing equipment. Sorry for being so mean.
Comfortable, durable and versatile climbing harness for women
Built specifically for women, the CORAX LT WOMEN is a versatile climbing harness. Designed and manufactured by Petzl, it benefits from the brand's expertise and reputation and is a comfortable harness while belaying or hanging. Four gear loops provide sufficient space for the required gear (quickdraws, nuts, or other equipment). The quality of materials make it highly durable. Available in five sizes for a variety of options.
Description
Petzl quality and expertise:
- designed by Petzl in France and manufactured by Petzl
- quality control throughout the production process, each Petzl harness undergoes systematic quality inspection of all its structural components
- high-durability exterior fabric for better abrasion resistance
- highly durable tie-in points with polyester reinforcement
- steel DOUBLEBACK buckle allows easy adjustment for the entire life of the harness

Comfortable:
- designed specifically for women, including an adapted rise and waistbelt-to-leg-loop ratio for a better fit
- ideal pressure distribution across the waistbelt and leg loops maximizes comfort while belaying or hanging
- elasticized leg loop straps and flexible connection straps allow maximum mobility
- high-quality foam provides comfort and excellent pressure distribution over time (FRAME Technology construction)
- durable and soft interior that enhances comfort

Ready to carry and organize gear:
- two front gear loops are rigid and angled to bring the gear forward for easy clipping and unclipping of quickdraws
- two flexible rear gear loops allow a backpack to be worn
- rear accessory loop for chalk bag, shoes, quick link, trail line, or other gear
- capable of racking ice screws, tools such as hammers, and other gear with the addition of a CARITOOL EVO tool holder
Specifications
Material(s): high-modulus polyester webbing, closed-cell foam
Certification(s): CE EN 12277 type C, UIAA
References
| References | C052BA00 | C052BA01 | C052BA02 | C052BA03 | C052BA04 |
| --- | --- | --- | --- | --- | --- |
| Color(s) | turquoise | turquoise | turquoise | turquoise | turquoise |
| Size | XS | S | M | L | XL |
| Waist belt | 65-71 cm | 71-77 cm | 77-84 cm | 84-92 cm | 92-100 cm |
| Leg loops | 48-53 cm | 52-57 cm | 55-60 cm | 57-62 cm | 57-62 cm |
| Weight | 350 g | 370 g | 400 g | 430 g | 460 g |
| Inner Pack Count | 1 | 1 | 1 | 1 | 1 |