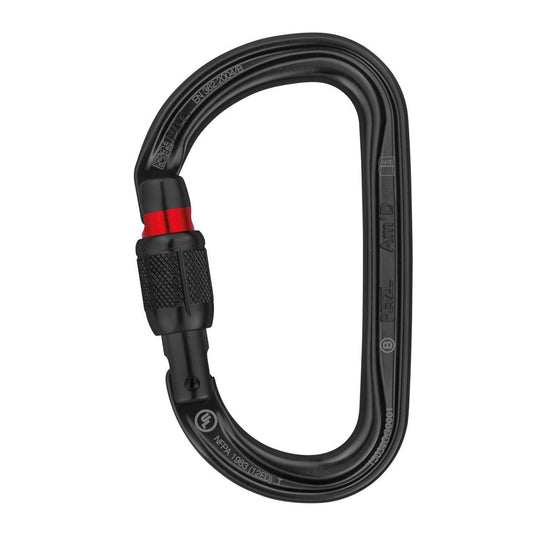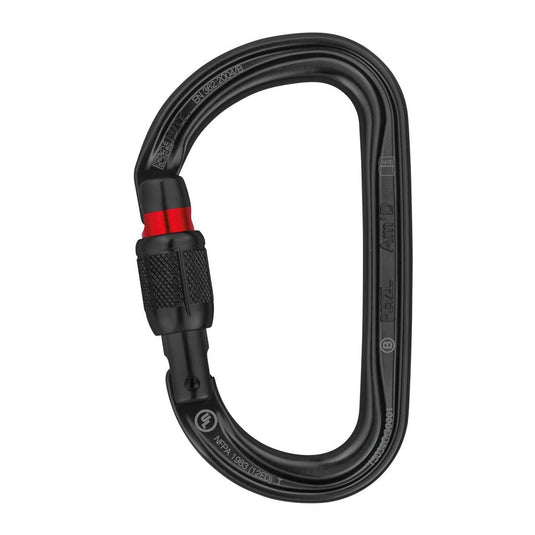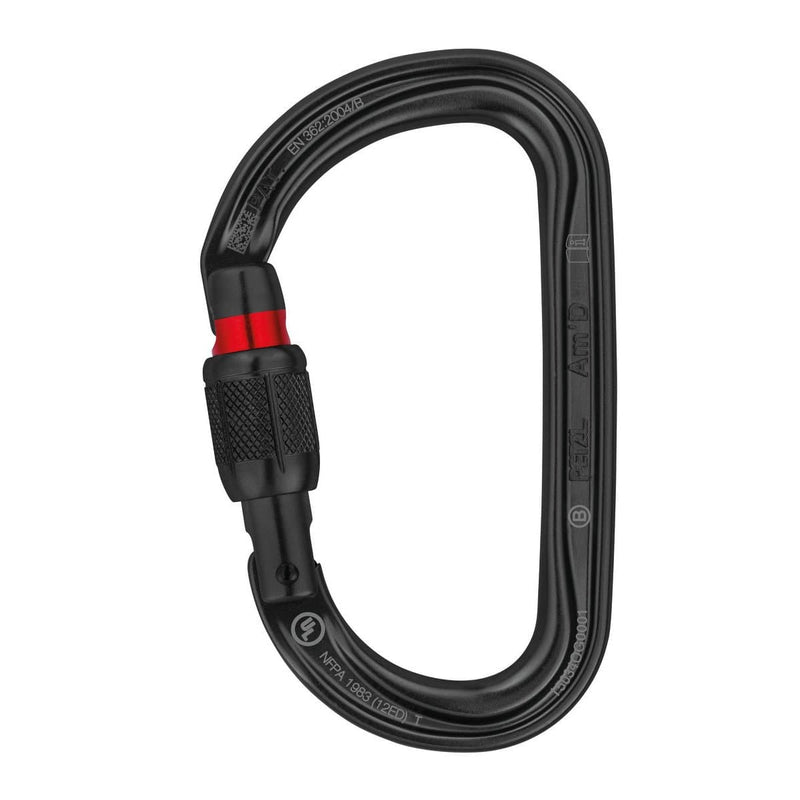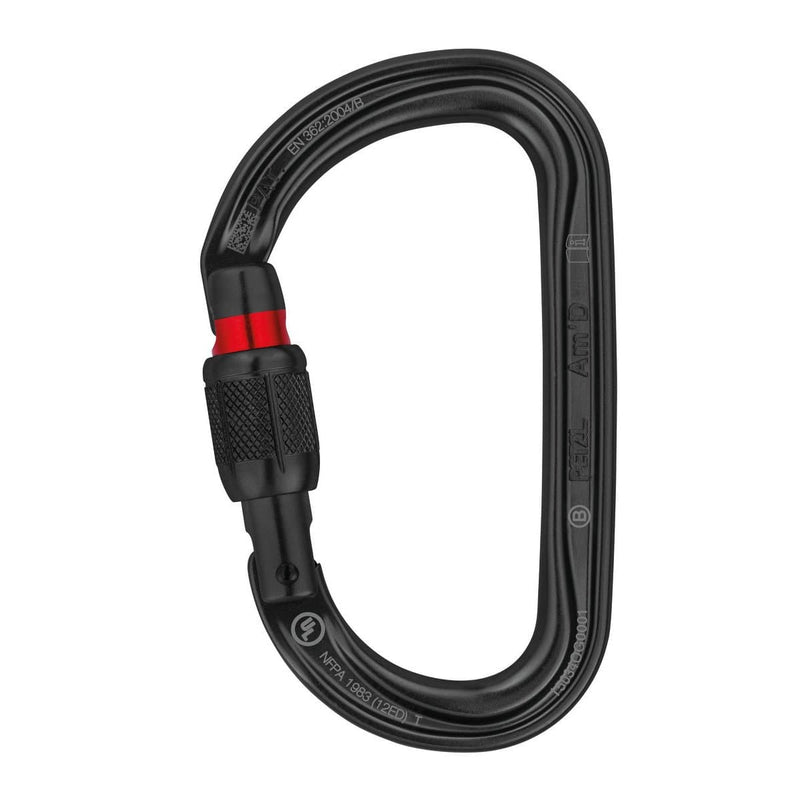 FINAL SALE: For safety reasons, we cannot accept returns on load-bearing climbing equipment. Sorry for being so mean.
D-shaped locking carabiner for attaching devices to a harness
The Am'D asymmetrical aluminum carabiner has a D shape best suited for connecting a belay system or for holding equipment. Its ergonomics and Keylock system facilitate manipulations, even when wearing gloves. The Am'D carabiner is available in three locking system versions: manual SCREW-LOCK system, or automatic BALL-LOCK and TWIST-LOCK systems.
Detailed description
Description
Great functionality, thanks to its capacity and dimensions:
- efficient shape for use on either end of the carabiner (belay systems)
- carabiner can hold a large quantity of equipment

Good handling and ergonomics:
- D shape for good handling
- shape designed for gripping with gloves on
- Keylock system to avoid any involuntary snagging of the carabiner

Available in three locking systems, each for different situations:
- SCREW-LOCK: occasional use, dirty environments
- BALL-LOCK: frequent use with practical automatic locking; secure use with triple-action opening
- TWIST-LOCK: specific use when quick opening is key (e.g. at the end of a lanyard) and when connecting a GRIGRI to the harness
Specifications
Material(s): aluminum
Certification(s): CE EN 12275
References
| References | M34A SL | M34A BL | M34A RL |
| --- | --- | --- | --- |
| Weight | 70 g | 75 g | 75 g |
| Locking system | SCREW-LOCK | BALL-LOCK | TWIST-LOCK |
| Type | B | B | B |
| Color(s) | gray | gray | gray |
| Major axis strength | 27 kN | 27 kN | 27 kN |
| Minor axis strength | 8 kN | 8 kN | 8 kN |
| Open gate strength | 7 kN | 7 kN | 7 kN |
| Gate opening | 25 mm | 25 mm | 25 mm |
| Inner Pack Count | 1 | 1 | 1 |