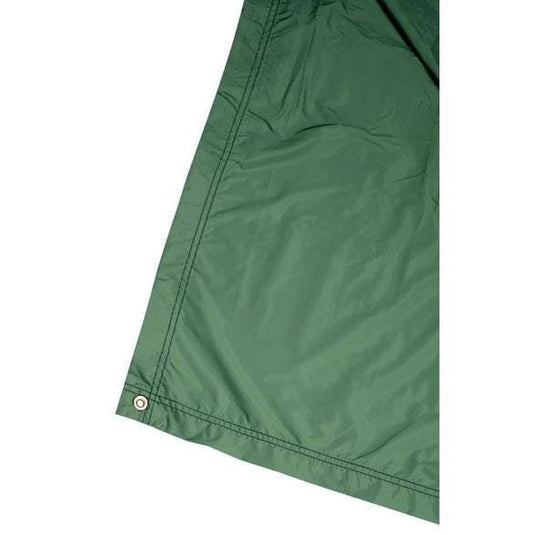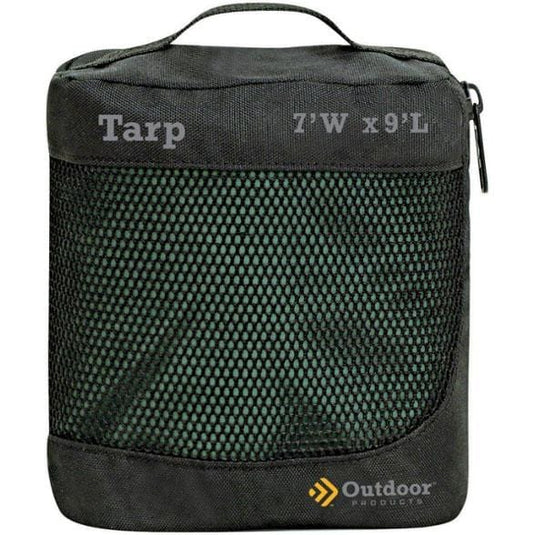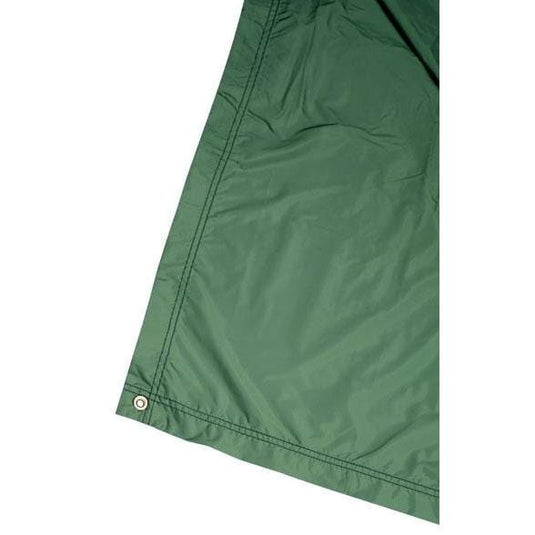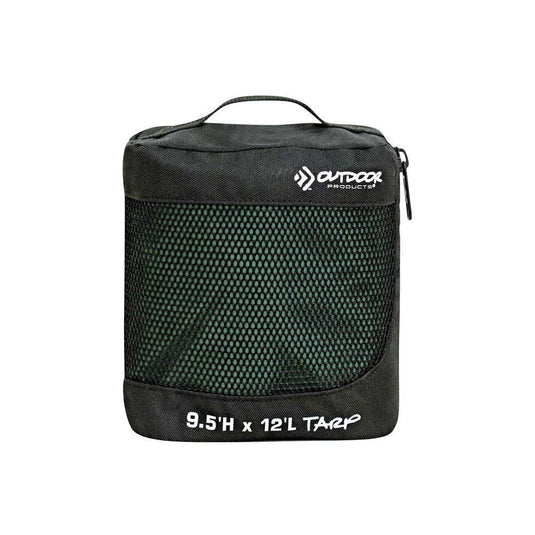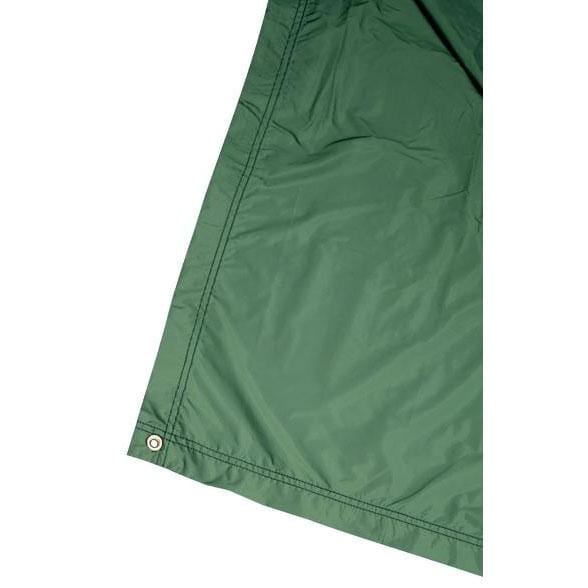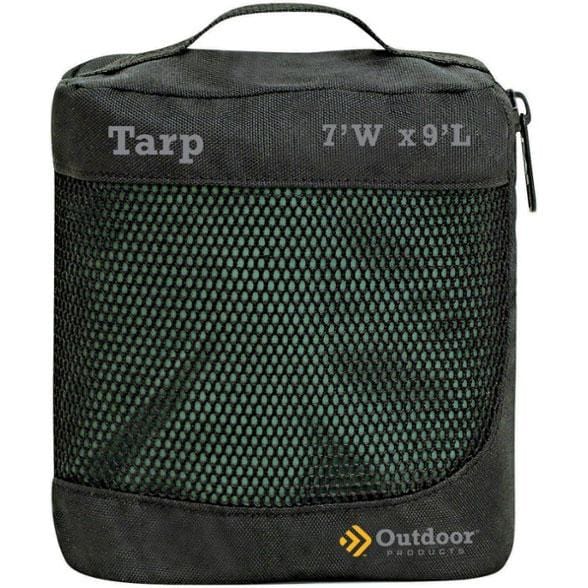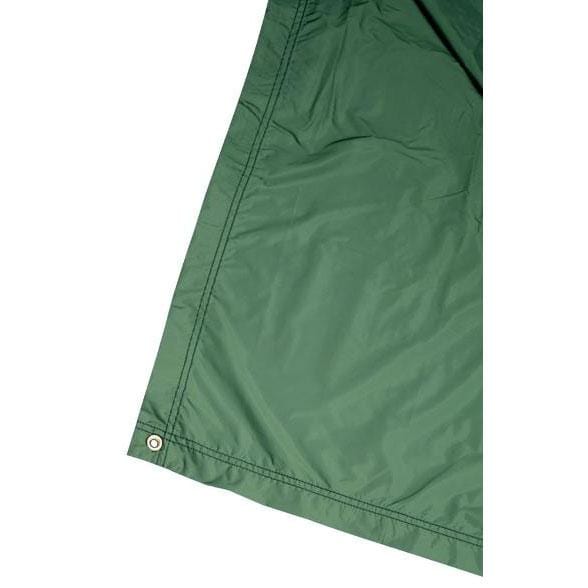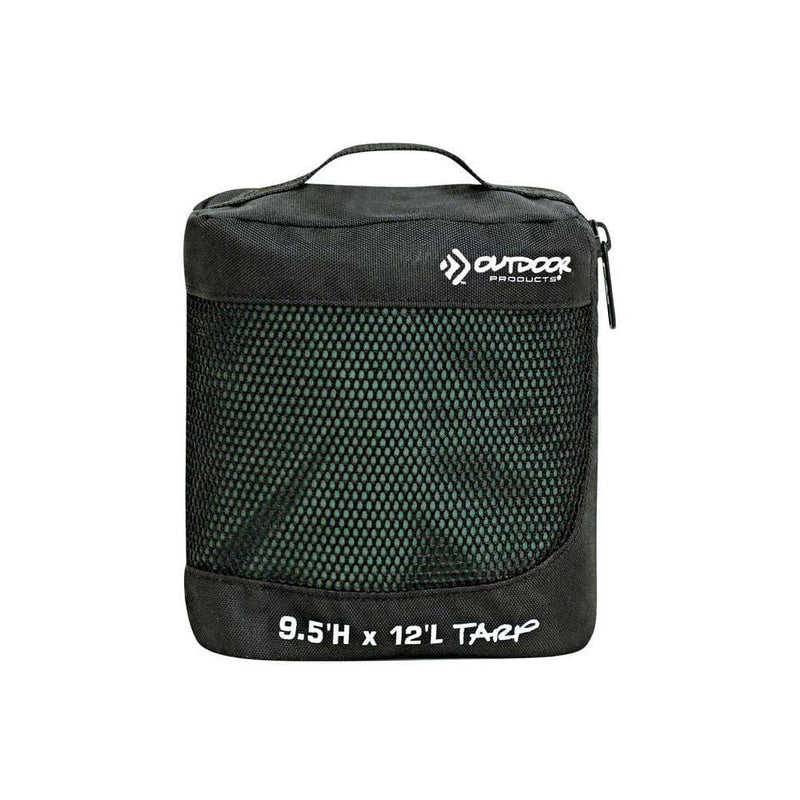 This Outdoor Products tarp is the perfect accessory for your excursions, rain or shine.
Nylon tarp
Comes with convenient carrying pouch
Made from water-resistant, urethane-coated nylon; heavy-duty grommets at the corners and 1 at the center of the long-side edges provide attachment points for securing tarp
Best Use

Camping

Material(s)
Dimensions

9 FT x 7 FT: 9 x 7 feet

12 FT x 9.5 FT: 12 x 9.5 feet

Weight

9 FT x 7 FT: 1 lb. 4 oz.

12 FT x 9.5 FT: 2 lbs. 3 oz.