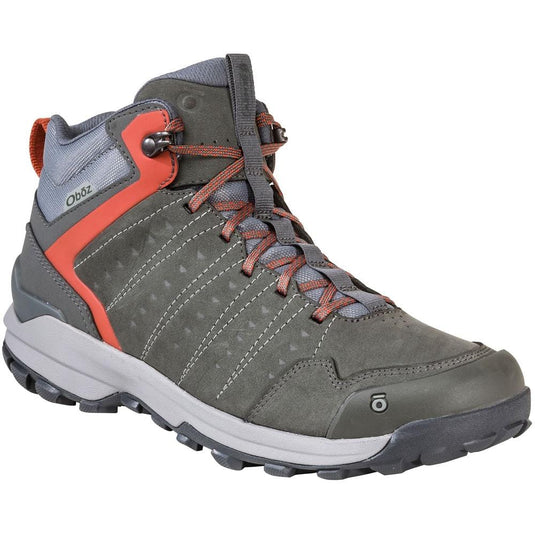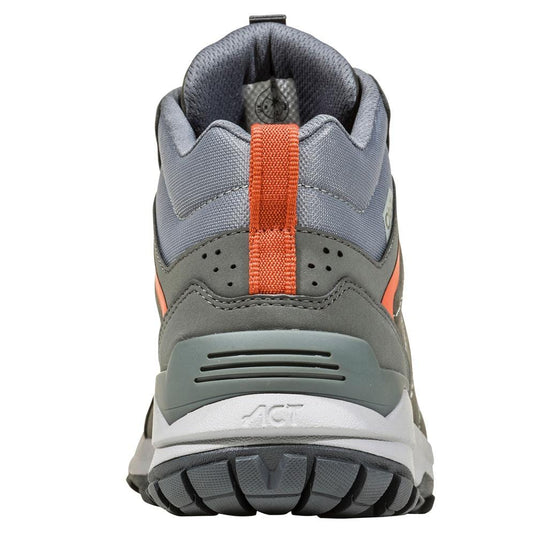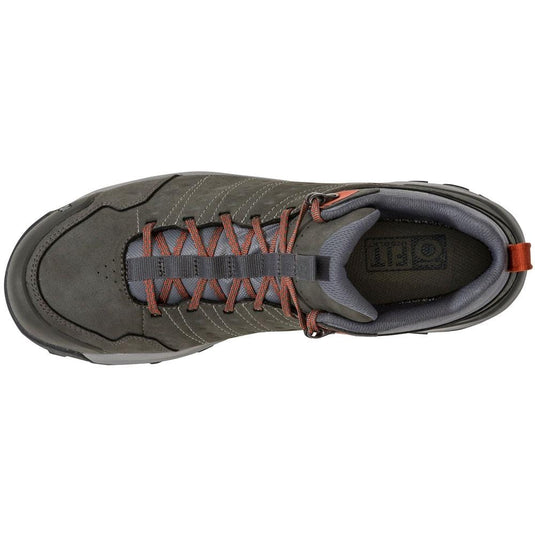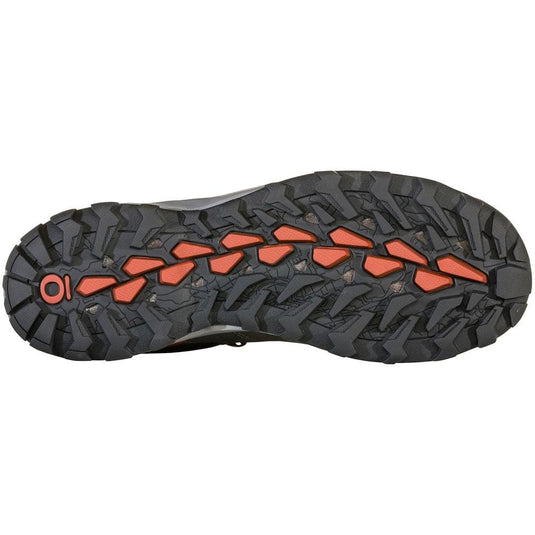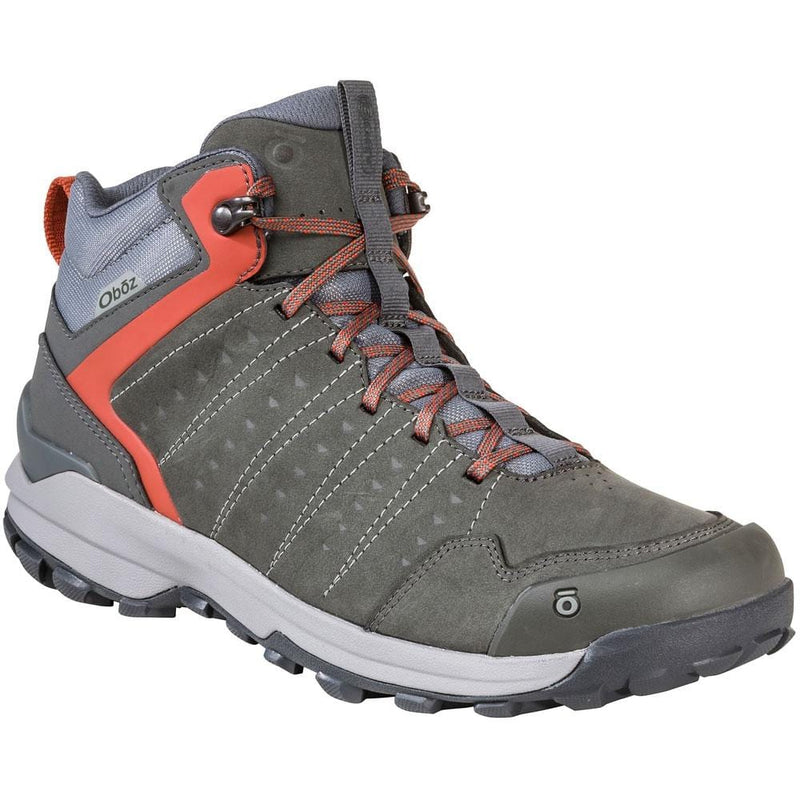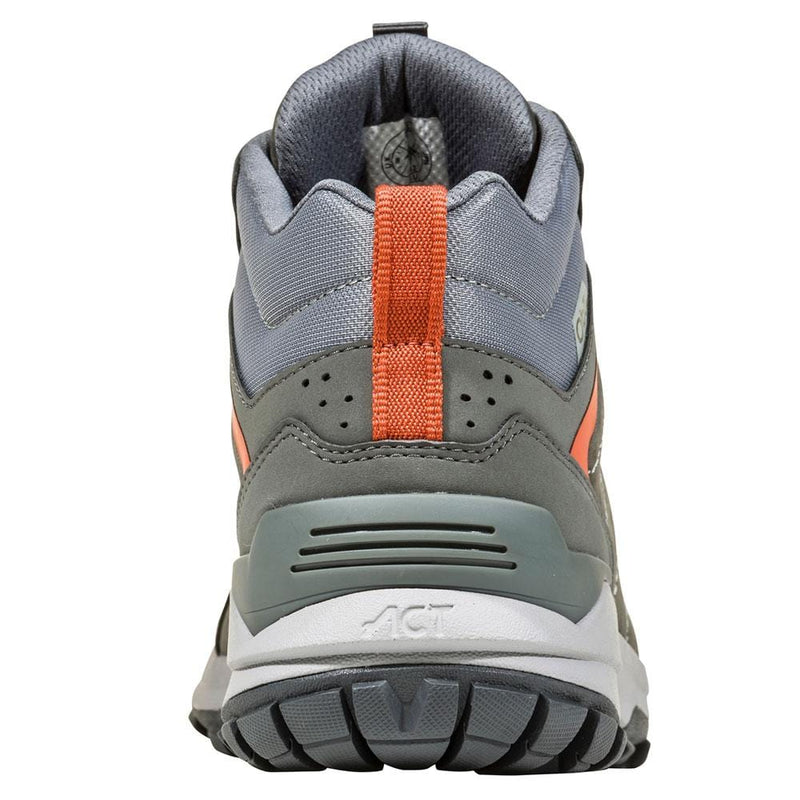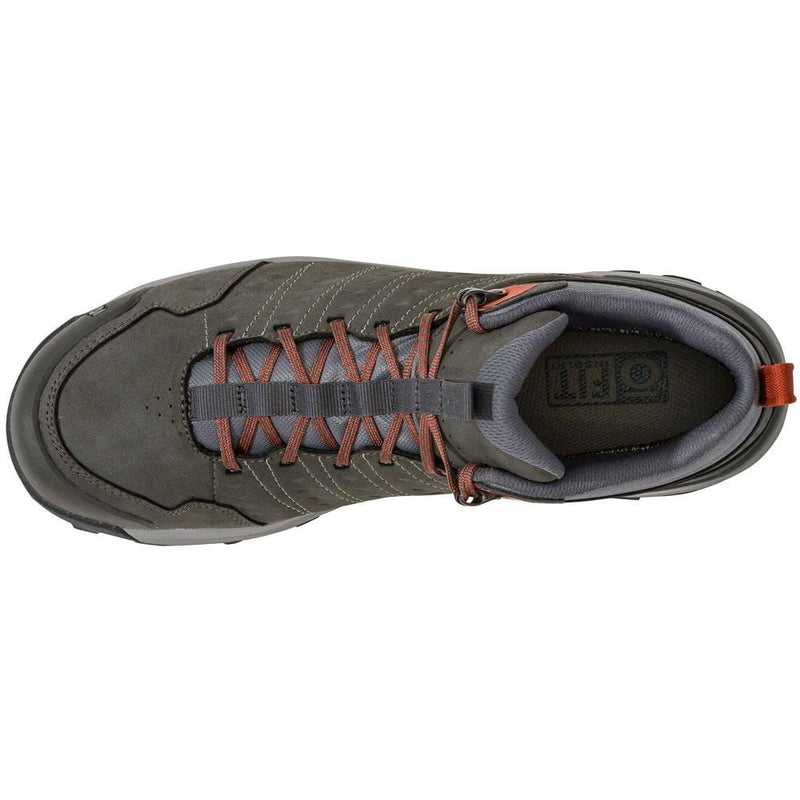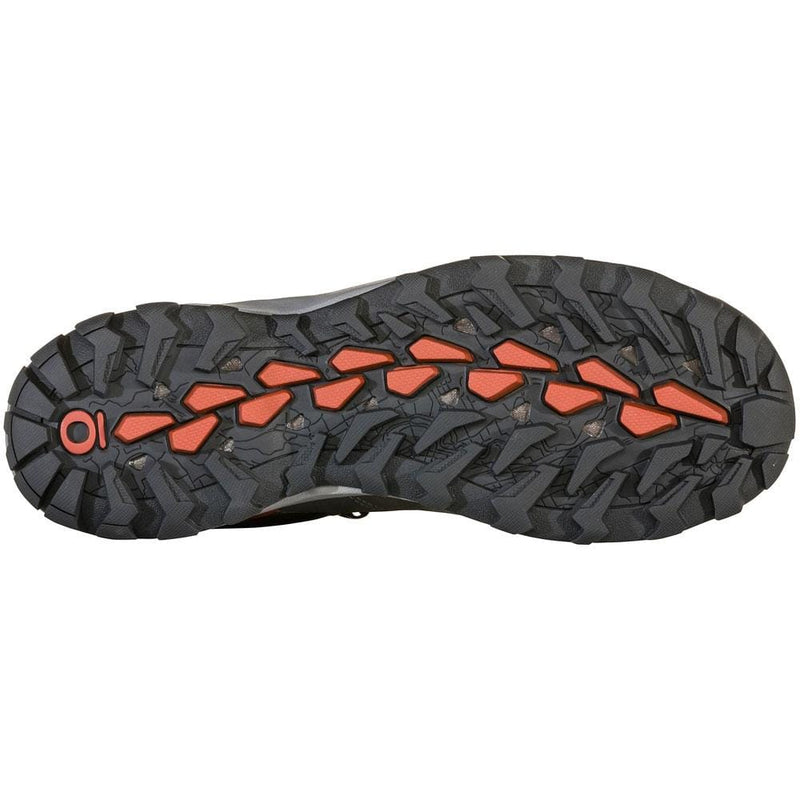 An around-towner with the chops of a performance light hiker.
Standard Width - Men's standard width is C in the heel and D in the forefoot (according to Brannock Device®). Patterns and materials in a given model may influence fit. We always recommend trying our footwear on to ensure the best possible fit.
Volume
Standard — Medium-High volume feet tend to be wider with higher arches and insteps.
Upper Material
Waterproof nubuck leather
CORDURA® AFT mesh fabric & TPU overlays
100% rPET REPREVE® laces
rPET webbing and lining
Tracking Sypes Canyon Trail dust back into town, the Sypes Mid Leather Waterproof delivers light-hiker performance with an ACT Intelligent PU midsole that belies its laid-back looks. REPREVE materials and algae biomass lighten the environmental impact, while deep lugs tame trails both dirt and paved.
Insoles made with Bloom Algae technology use sustainable algae biomass without compromising durability or comfort. Molded to match the specific shape and construction of every pair we make, this purpose-designed technology delivers the kind of fit, feel and performance that's unmatched in the industry.
100% RPET REPREVE® laces and webbing and quick drying recycled natural material lining help us lighten our impact on the planet.
Constructed using high tenacity fiber technologies, weight for weight, CORDURA® AFT fabrics are exceptionally durable.
The Bend midsole features our ACT Intelligent PU™ technology tuned specifically for men and women creating lightweight midsoles for long-lasting durability, support and rebound for optimal comfort. An asymmetrical anatomical TPU heel clip gives a comfortable supportive ride wherever the day takes you.
Superior grip for adventures on the trail or in town, the Bend outsole features deep direction lugs for grip on the trail and increased surface area for comfort on pavement.
There's no denying feet sweat and trails can get muddy. There's also no denying the ability of our proprietary waterproofing system, B-DRY, lets sweat escape while keeping moisture out.