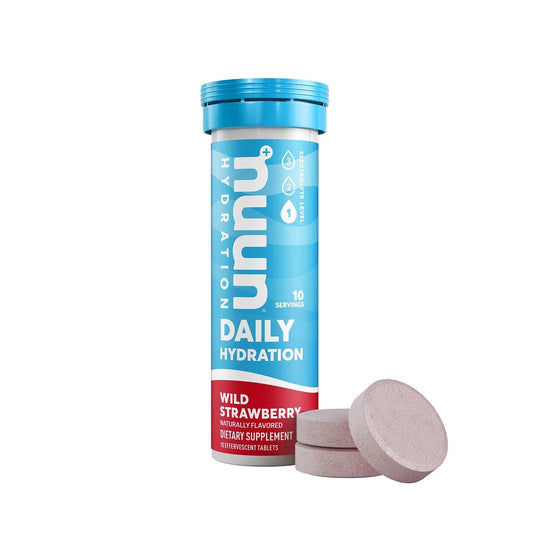 Effervescent tablet made with hard-working electrolytes for sipping between workouts, when you're taking it easy, or working at your desk!
Good-for-you ingredients that taste great. Our flavors are light, refreshing and naturally delicious.
Our hydration tablets contain five essential electrolytes that help your body absorb and utilize the water you drink, with levels optimized for everyday enjoyment.
Nuun Daily Hydration is gluten-free, soy-free, dairy-free, vegan and kosher, with zero* grams of sugar. It's a clean ingredient alternative to other drink mixes.
Simply add 16oz. of water and enjoy!