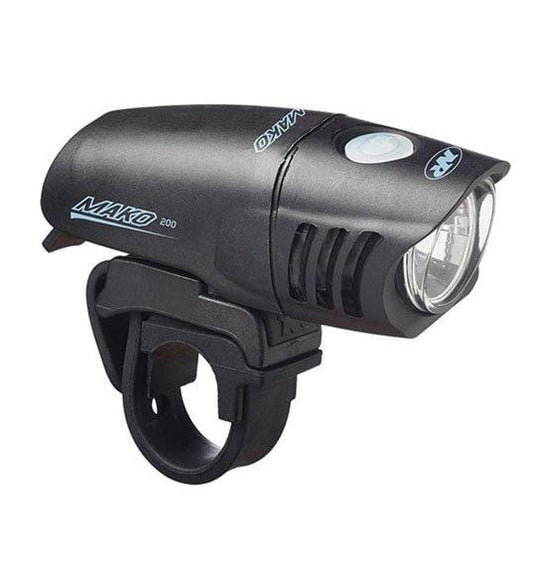 We understand lights are an integral part of your daily commute. Using a light can mean the difference between being seen or not by automobile drivers. Many of the "entry level" commuter lights are nothing more than "be seen" lights. Your overall safety and visibility should not be limited by your budget, that's why we created the Mako™ Series. The Mako™ line offers three models and up to 250 lumens, not only allowing the cyclist to be seen, but allowing the cyclist to see as well. Our favorite feature is the side "gills" that emits light, it not only looks cool, but makes the Makos more visible. The Mako™ line is easy on the wallet and easy to operate.
Easy on and off handlebar strap mount with quick release tab
Easy change out, economical alkaline AA batteries
LED headlight and handlebar mount included
Affordable, high-powered bike lights
Integrated side lighting
Tough durable design
Run time on low: 28 hours and 30 minutes
Run time on high: 15 hours
Flash: 60 hours
2 AA batteries included
Weight: 6 oz.