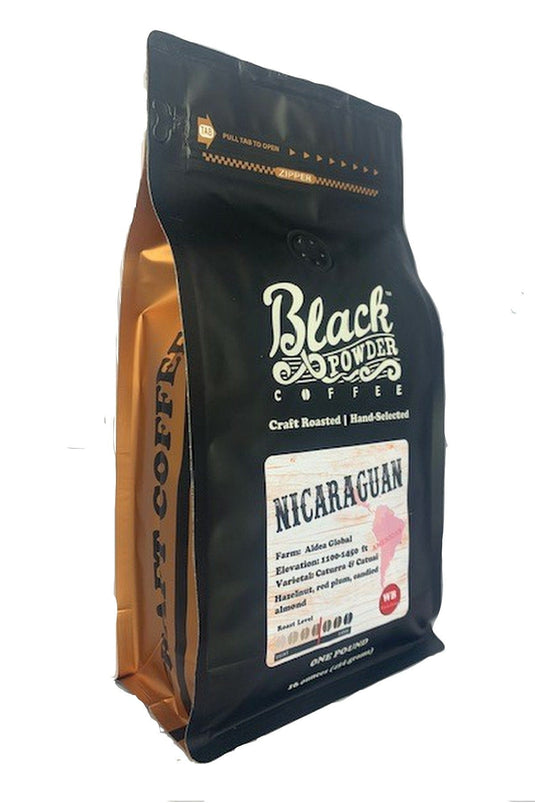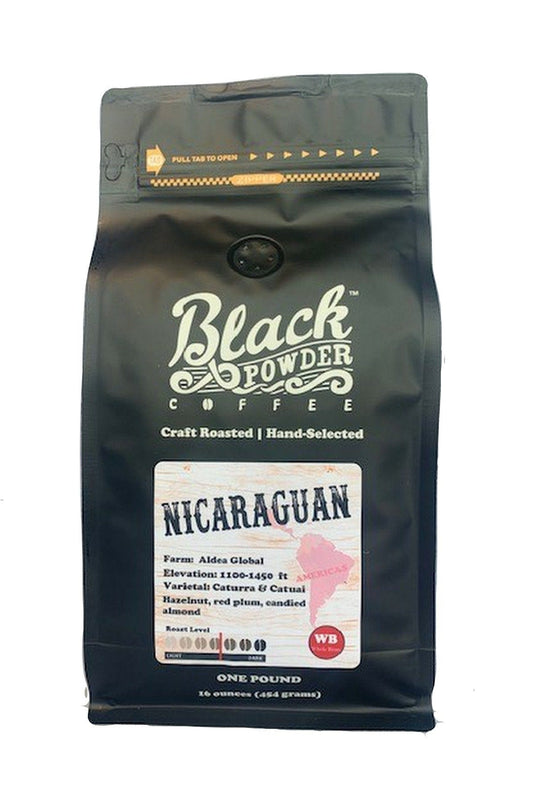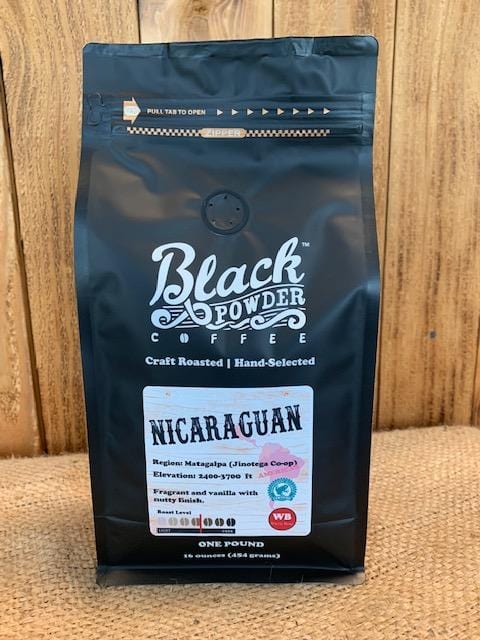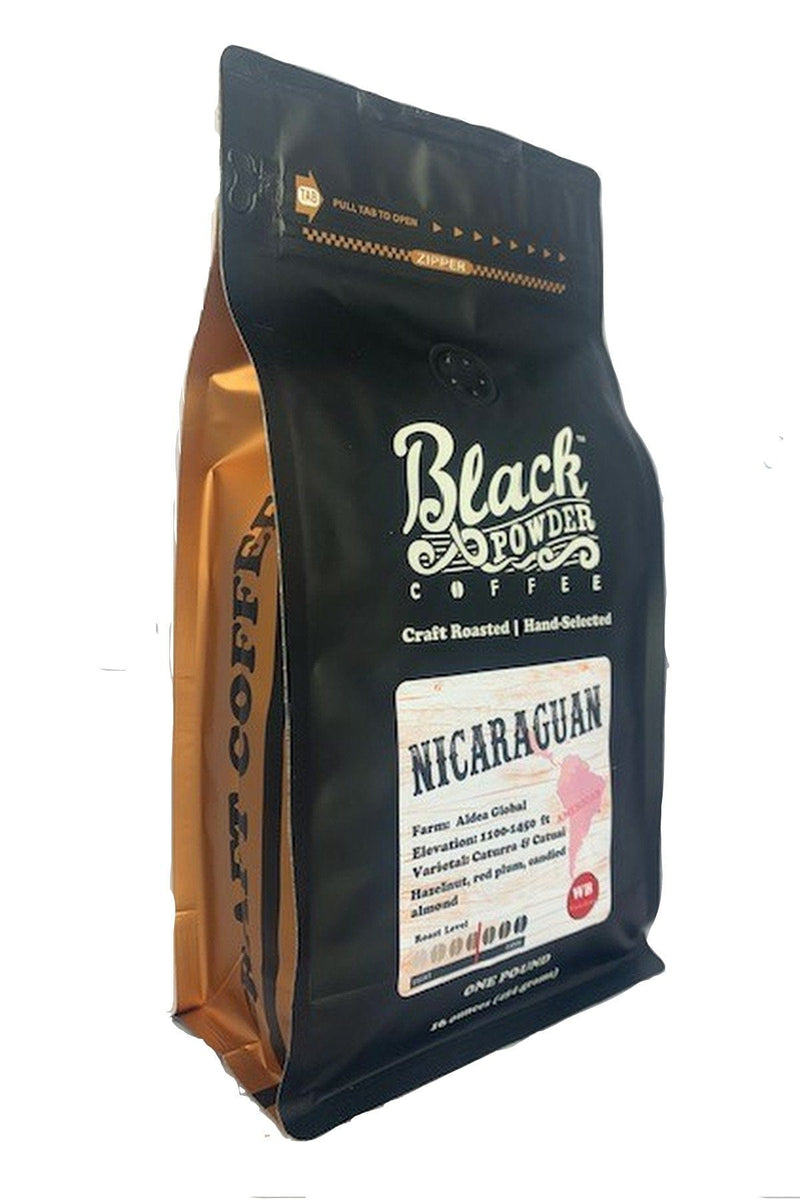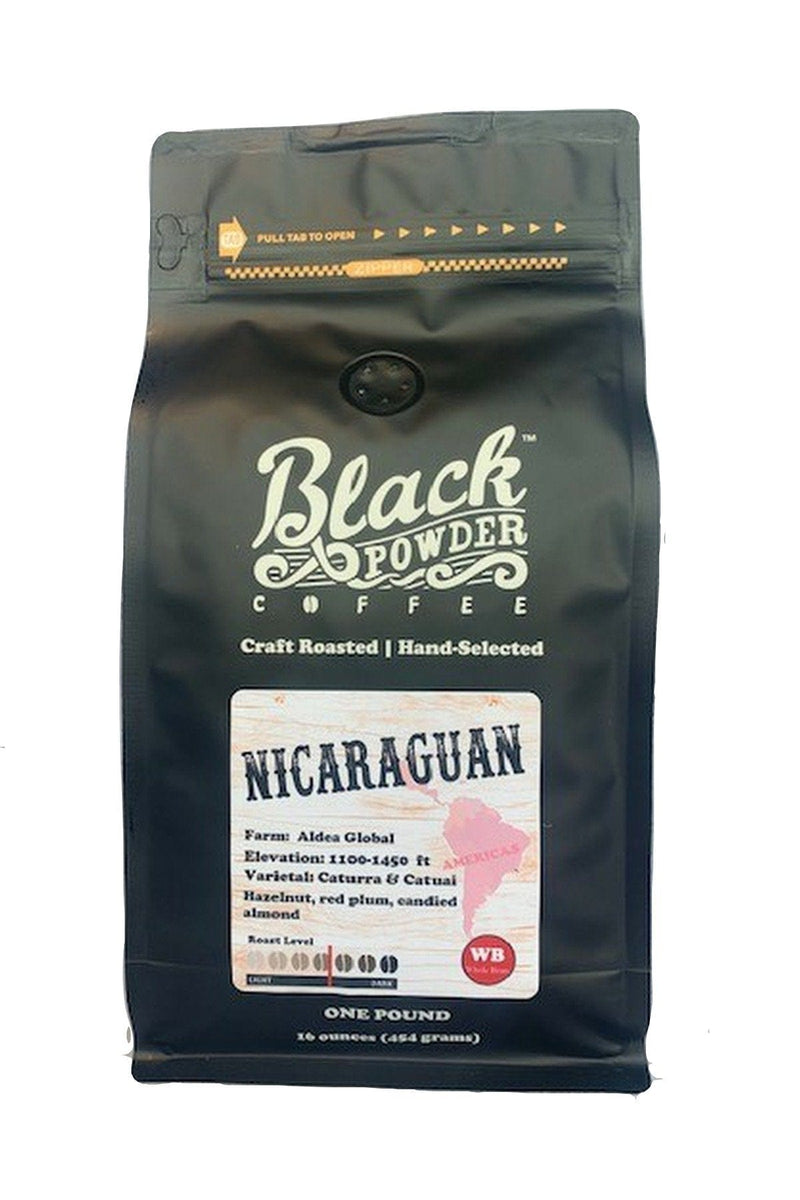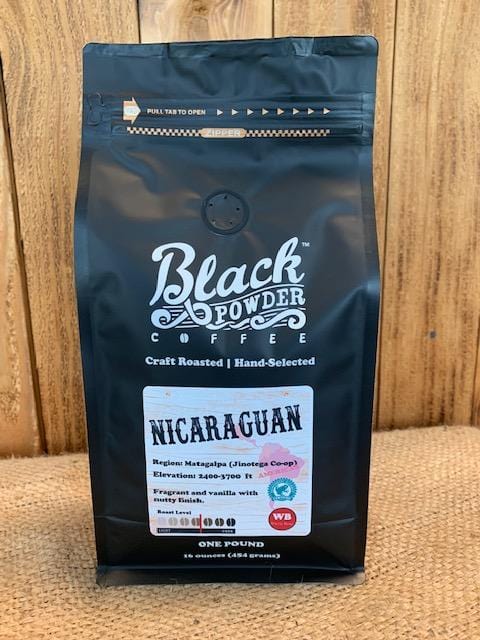 Fulfilled by our friends at Black Powder Coffee
• Coffee beans from the Aldea Global in central Nicaragua.
• Fragrant and complex nutty/vanilla flavor.
• Medium roast (11)

These beans are shade grown to perfection and render a medium body coffee with lovely fragrance and an even more enjoyable taste. This blend is fairly traded and will make sure you are beginning your day on the right note every morning with craft roasted beans. Black Powder Coffee loves the Nicaraguan and so we think you will too!


Farm Certifications:
Fair Trade
Preparation:
Shade grown production,
hand-picked and sun-dried.
Altitude:
1,100 – 1,450 meters above sea level.
Harvest Period:
November – March
Varietals:
Caturra and Catuai
Tasting Notes:
Hazelnut, red plum, candied almond.