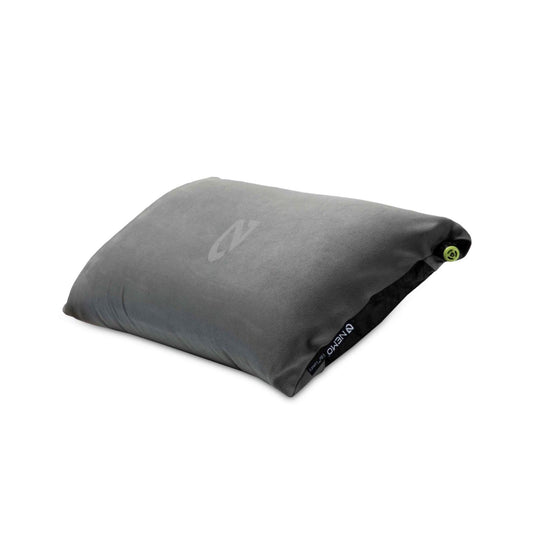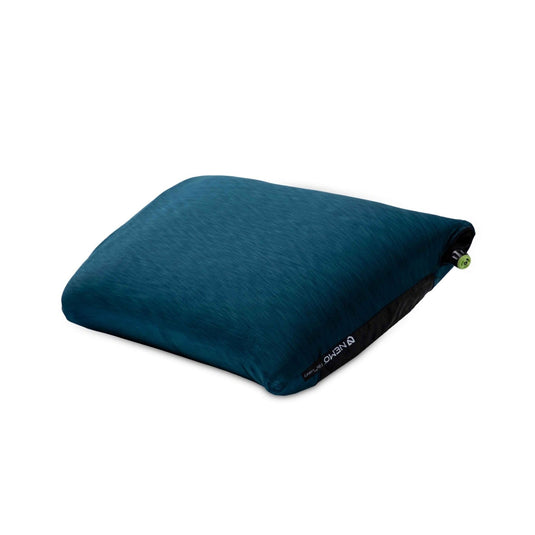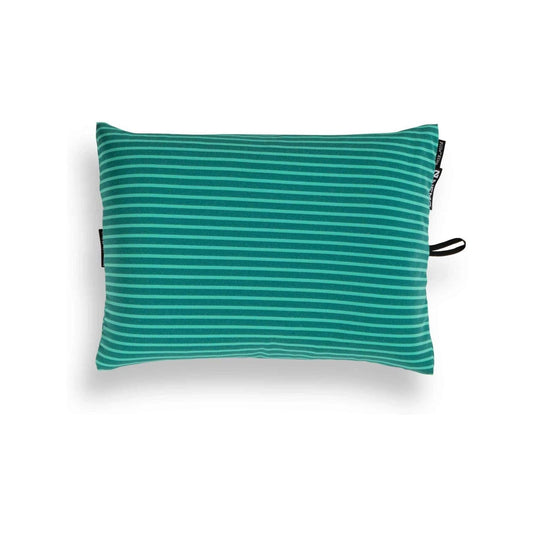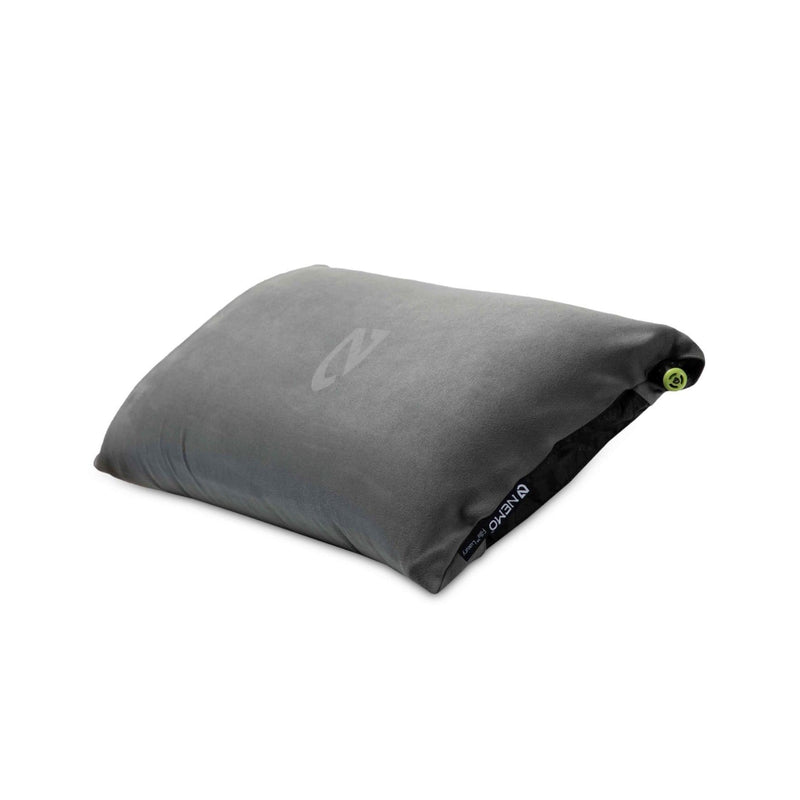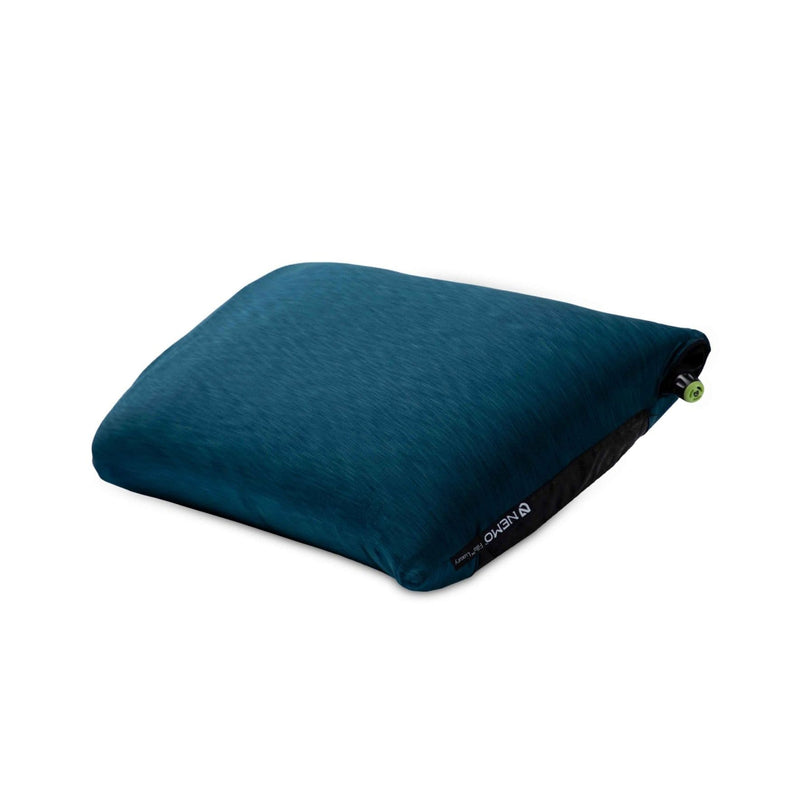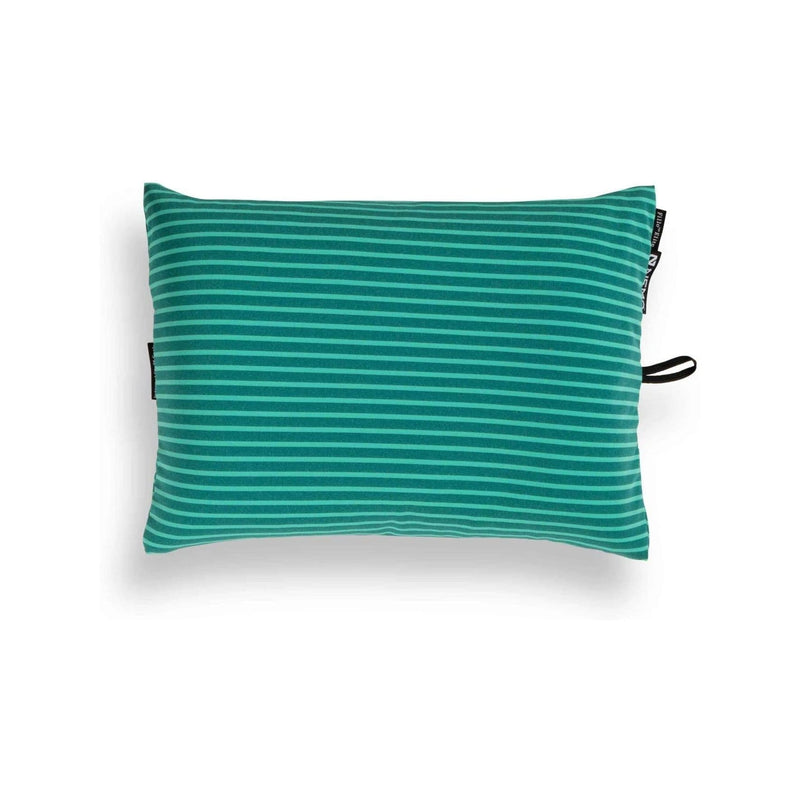 The award-winning Fillo™ Luxury backpacking and camping pillow brings clever design to an often-overlooked piece of gear: the humble camp pillow. We redesigned the classic pillow, using a combination of a baffled air cell, thick luxury foam, a soft, washable microsuede or jersey cover, and an ergonomic valve. The result is a pillow that is soft and yielding like your pillow at home, feels big when cradling your head, yet packs surprisingly small.
Fillo™ Luxury offers a larger size and shock cord lacing on the underside of the pillow to hold a folded up sweatshirt or gear to add loft. This is especially helpful for side-sleepers with broad shoulders.
The integrated stuff sack is about the size of a grapefruit and weighs ounces – small enough to carry into the backcountry. And while the Fillo™ is amazing in the backcountry, it's just as great for other adventures. You can bring it on an airplane, a long roadtrip, or use it as lumbar support. It's your new best friend.
Packs remarkably small

 

in an integrated stuff sack that won't get lost.
3" I-Beam baffled air cell

 

eliminates balloon feeling and creates a natural pillow shape.
Thick luxury foam

 

provides soft and yielding feel, unlike classic inflatable camp pillows.
Machine-washable pillow cover options offer a clean and cooling feel.
Easy to inflate

 

in seconds.
Internal stuff sack

 

included.