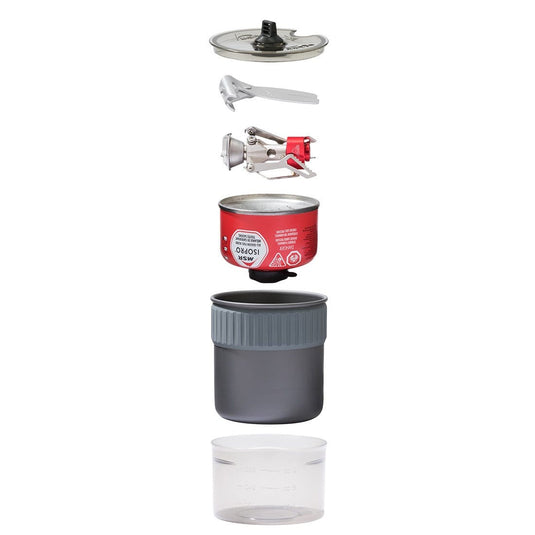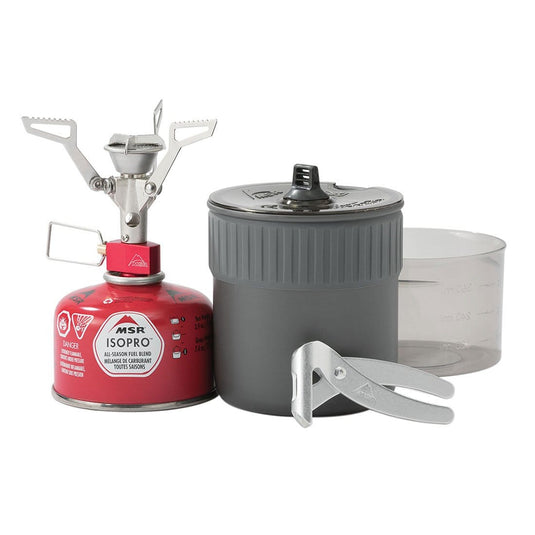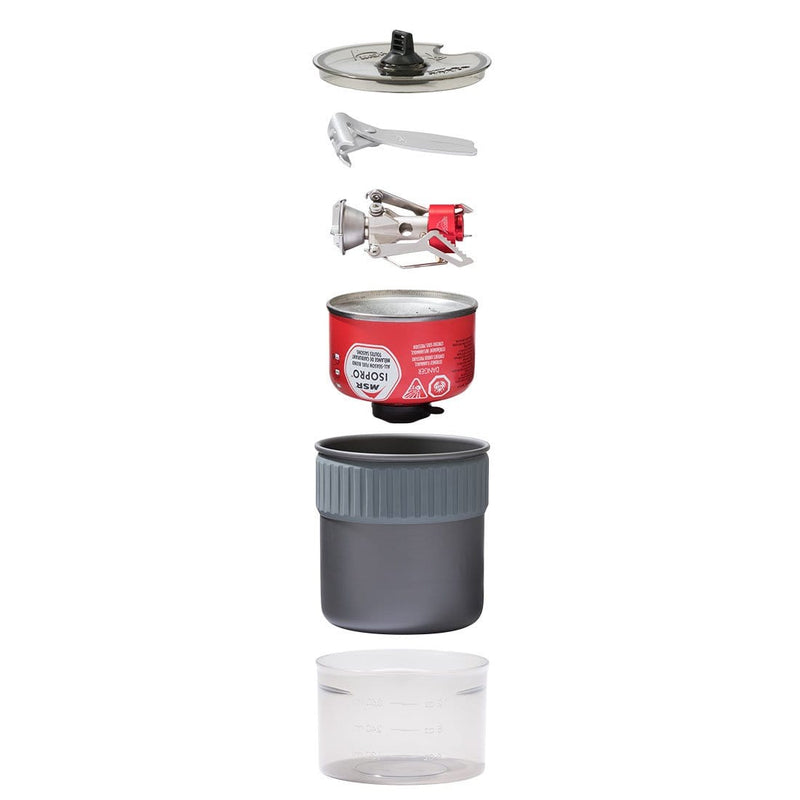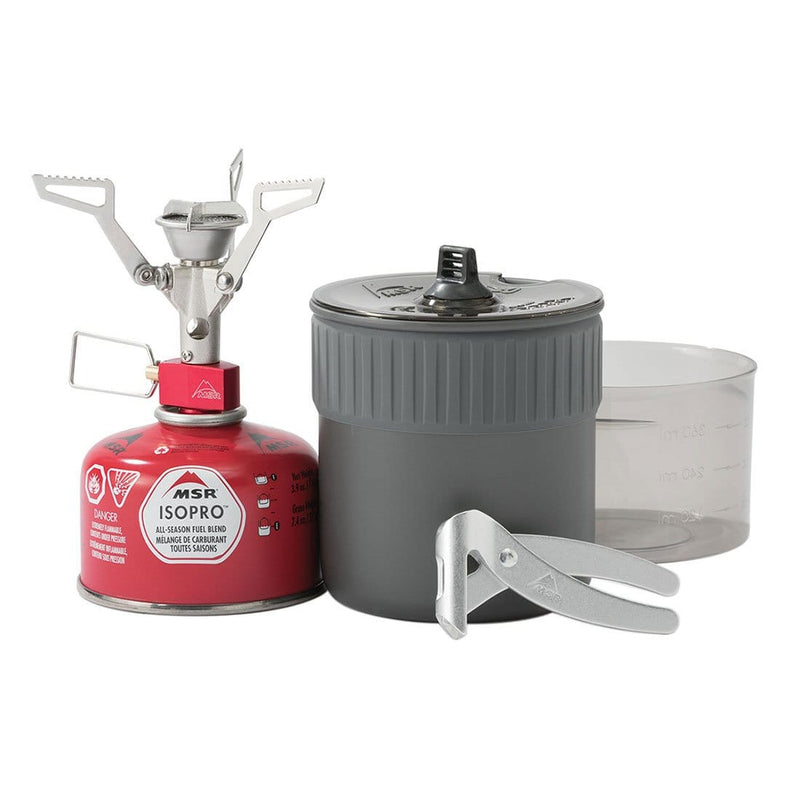 The PocketRocket 2 Mini Stove Kit defines big performance in a tiny package. An ultra-compact cook-and-eat kit for minimalist solo backpackers, it features the fast-boiling PocketRocket 2 stove and is perfectly sized to make hot water for one pouch meal or cup of coffee. For efficiency, its pot doubles as your eat-and-drink vessel and nests the stove and a 4 oz MSR fuel canister. Outside, the extra bowl comes at no packing penalty. When small packs are mandatory on everything from alpine objectives to bikepacking missions, this micro cook kit is your ally.
Ultra-Compact: Efficient nesting design saves precious space and slips easily into smaller packs; also makes a great back-up cook solution.
Ultralight: Whole kit weighs just 278 g (9.9 oz), keeping pack weight to minimum.
Fast-Boiling: PocketRocket 2 stove boils 1 liter of water in just 3.5 minutes.
Versatile: Pot's insulated grip allows it to serve as an eating and drinking vessel; pot lid doubles as a strainer; bowl is hot- and cold-safe.
Includes:
PocketRocket 2 stove, .75 L hard-anodized aluminum pot, 16 oz. bowl*, clear lid* with straining ports, ultralight mini pot lifter, stuff sack. Room to nest 4 oz IsoPro™ fuel canister (sold separately).
*BPA-free
Size: 0.8 LITER
Width (Standard): 4 in
Weight (Standard): 9.8 oz
Weight (Metric): 0.28 kg
Length (Standard): 4 in
Height (Standard): 5 in
Minimum Weight (Standard): 8.3 oz
Minimum Weight (Metric): 0.24 kg
Packaged Weight (Standard): 9.1 oz
Packaged Weight (Metric): 0.26 kg
Burn time (MSR IsoPro) per 227-g / 8-oz. canister: Appx. 60 minutes
Boil time (MSR IsoPro), 1 liter: 3.5 minutes
Water boiled (MSR IsoPro) per 227-g canister: 16 liters
Water boiled (MSR IsoPro) per 1 oz. of fuel: 2 liters
Volume (Metric): 0.8 liters
Country of Origin: Made in Korea
**WARNING: Contains brass that can expose you to lead, a chemical known to the State of California to cause cancer, and birth defects or other reproductive harm.