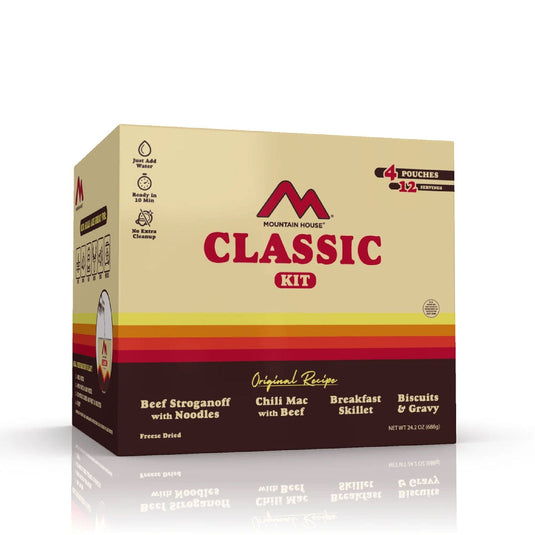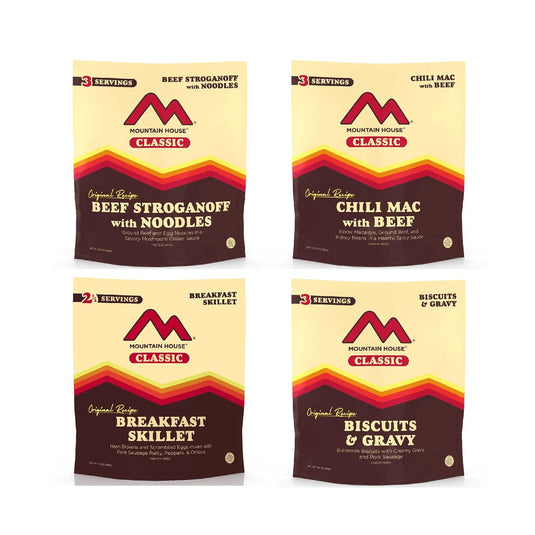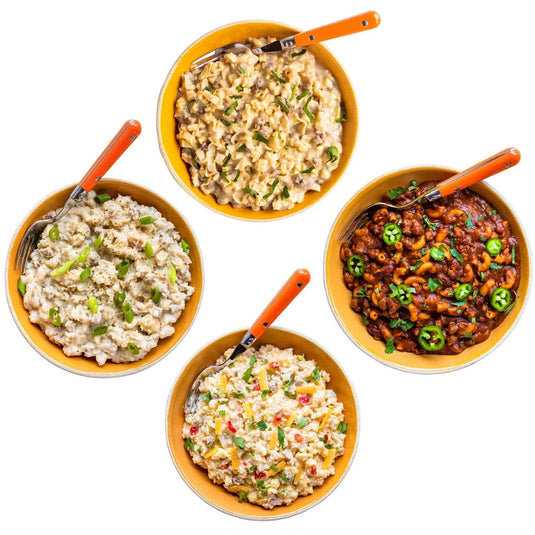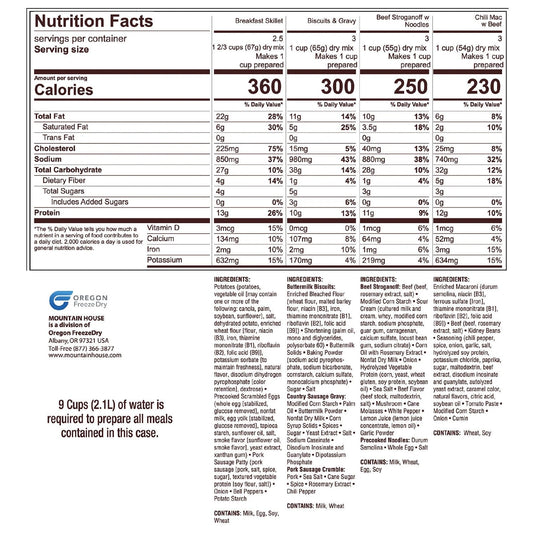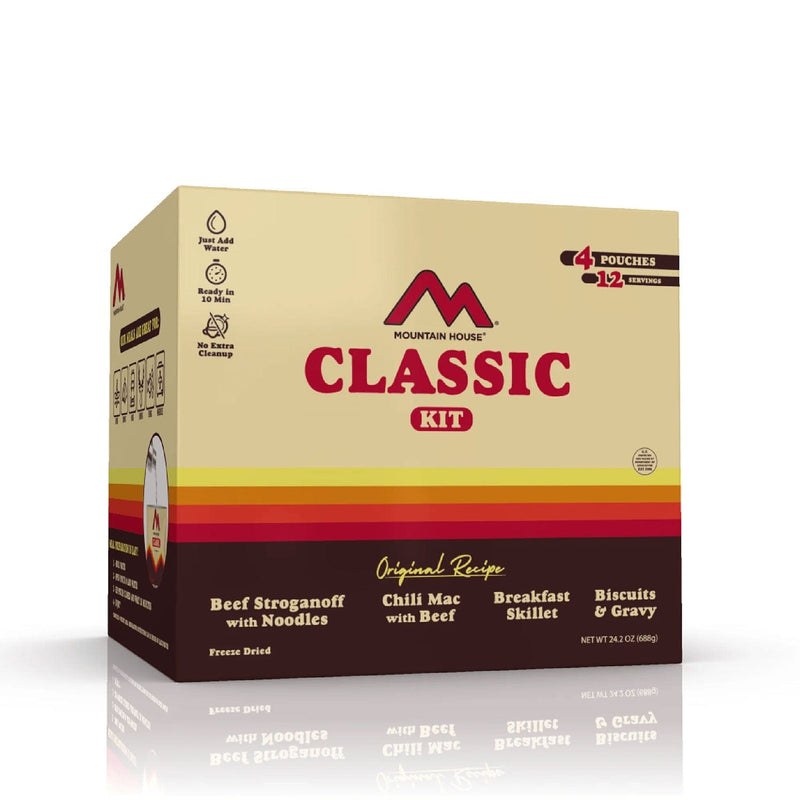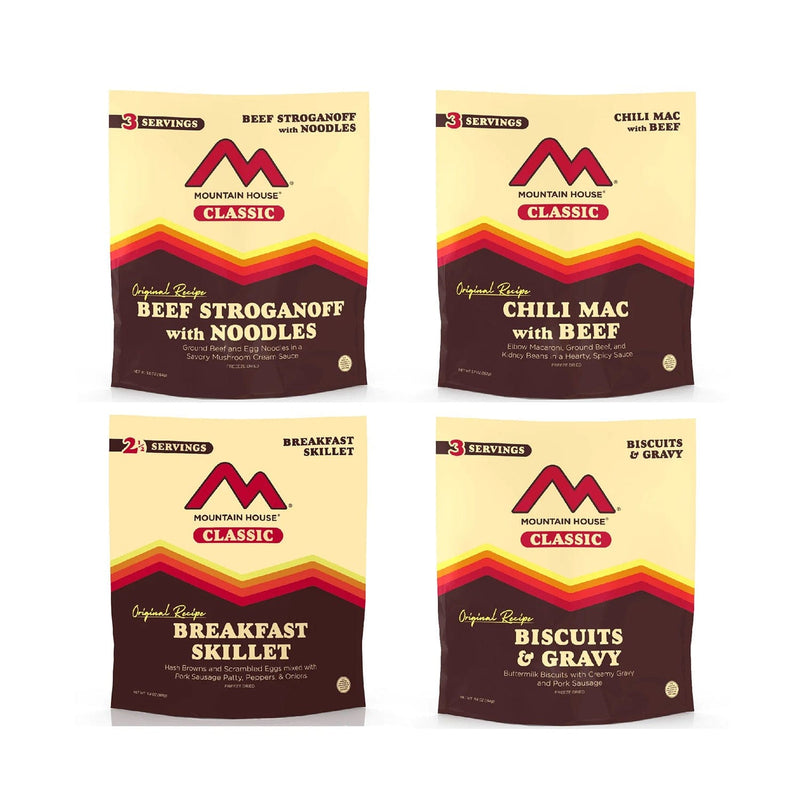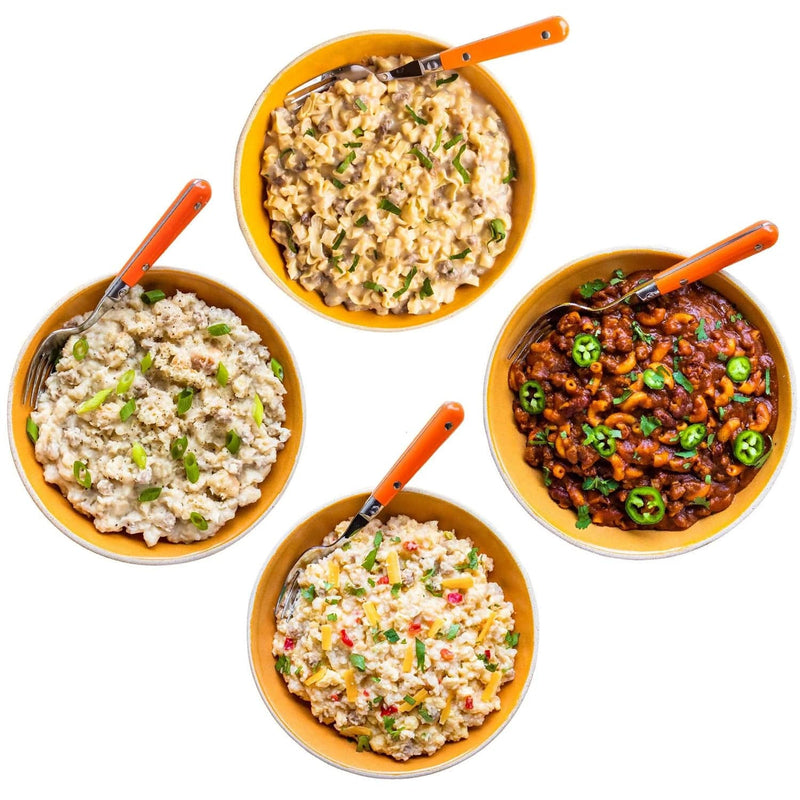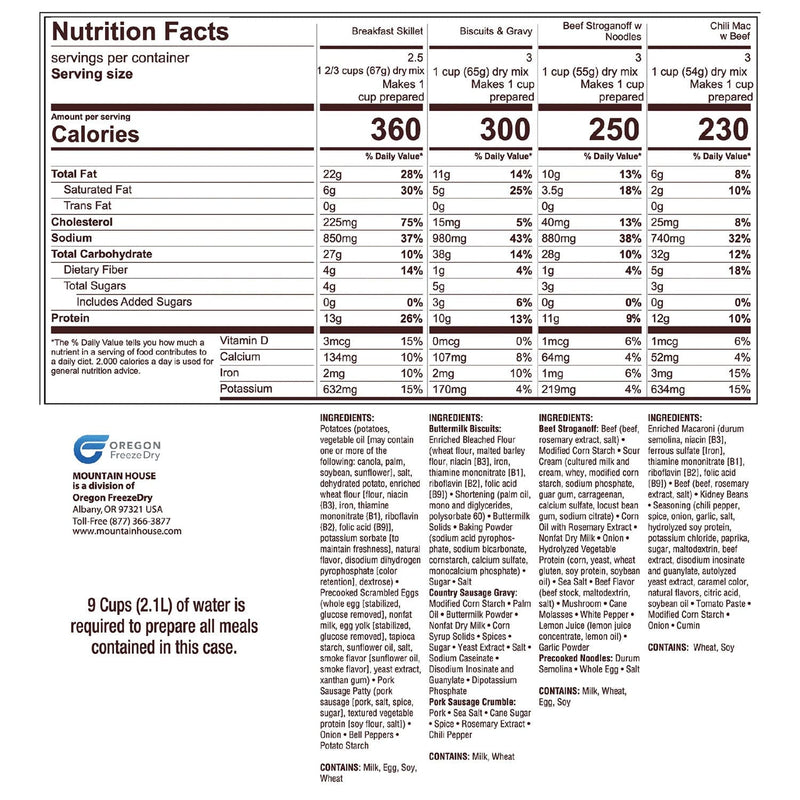 CLASSIC SAMPLER KIT
A perfect way to sample all of our Classic meals, this kit contains four original, classic recipes in one convenient kit. Kick back and reminisce with classic favorites like Beef Stroganoff with Noodles, Chili Mac with Beef, Breakfast Skillet, and our famous Biscuits & Gravy. For those that believe original is always best, this kit is for you.
Breakfast Skillet- 2.5 Servings
Biscuits and Gravy- 3 Servings
Beef Stroganoff W/ Noodles- 3 Servings
Chilie Mac W/ Beef- 3 Servings

Enjoy one pouch each of the below classic recipes in the Mountain House Classic Kit:
Beef Stroganoff with Noodles - Ground beef and egg noodles in a savory mushroom cream sauce.
Chili Mac with Beef - Elbow macaroni, ground beef, and kidney beans in a hearty, spicy sauce.
Breakfast Skillet - Hash browns and scrambled eggs mixed with pork sausage patty, peppers, and onions.
Biscuits & Gravy - Buttermilk biscuits with creamy gravy and pork sausage.