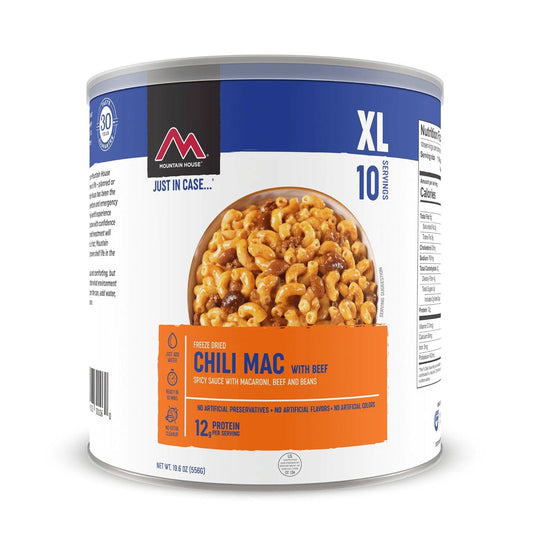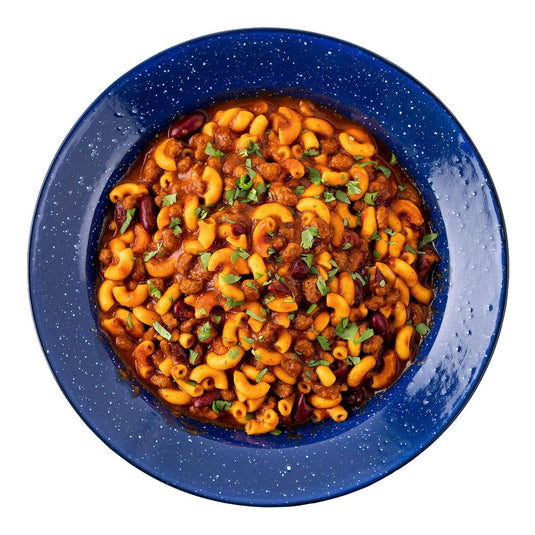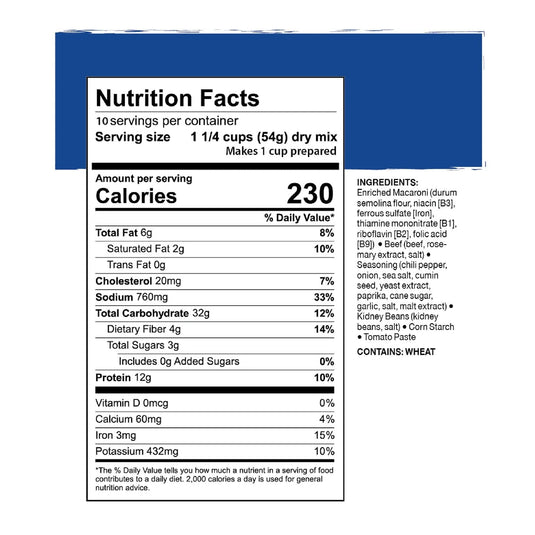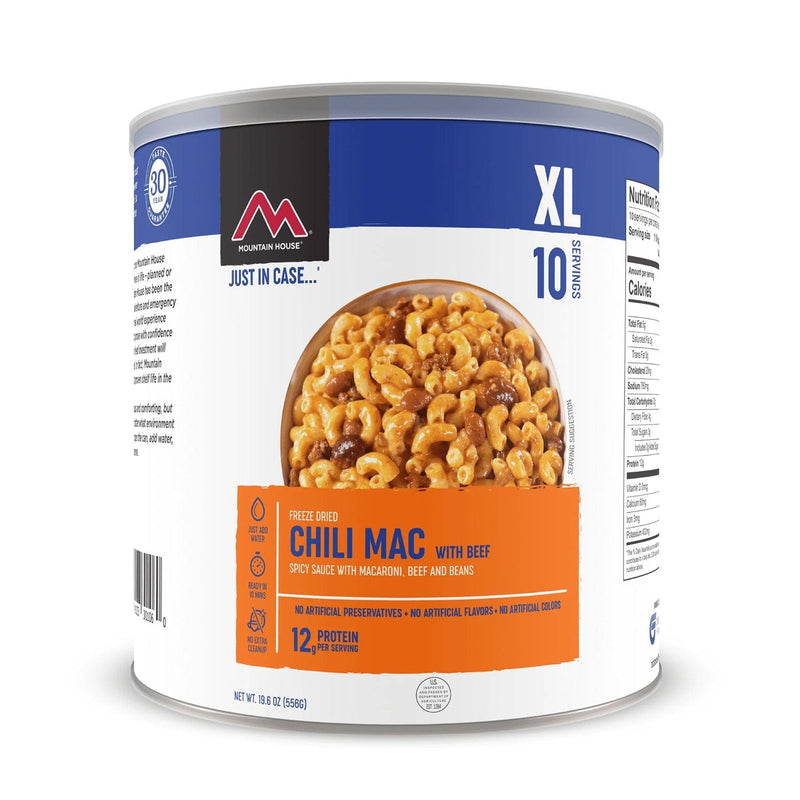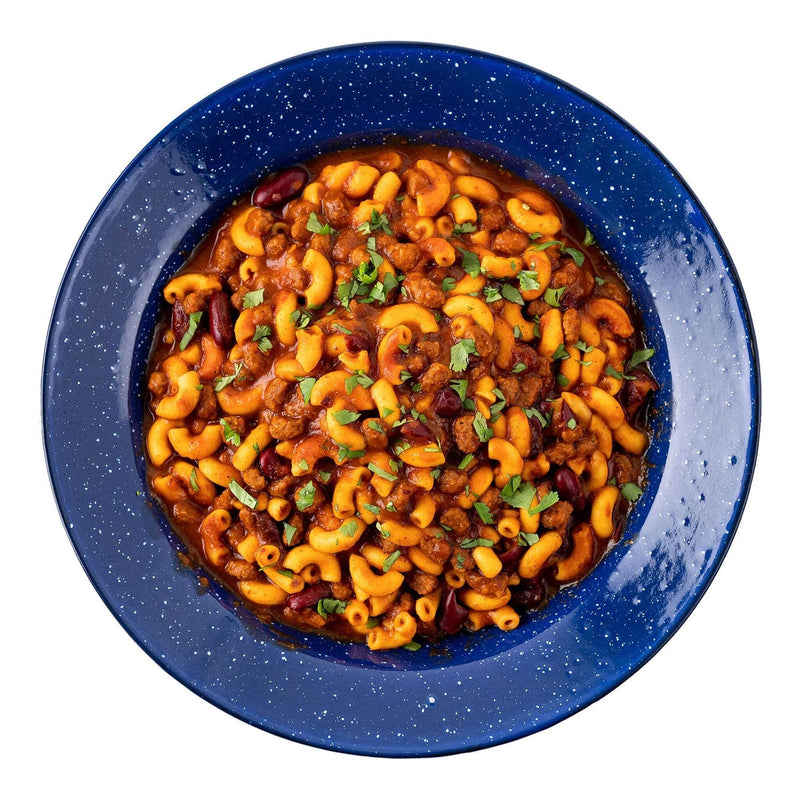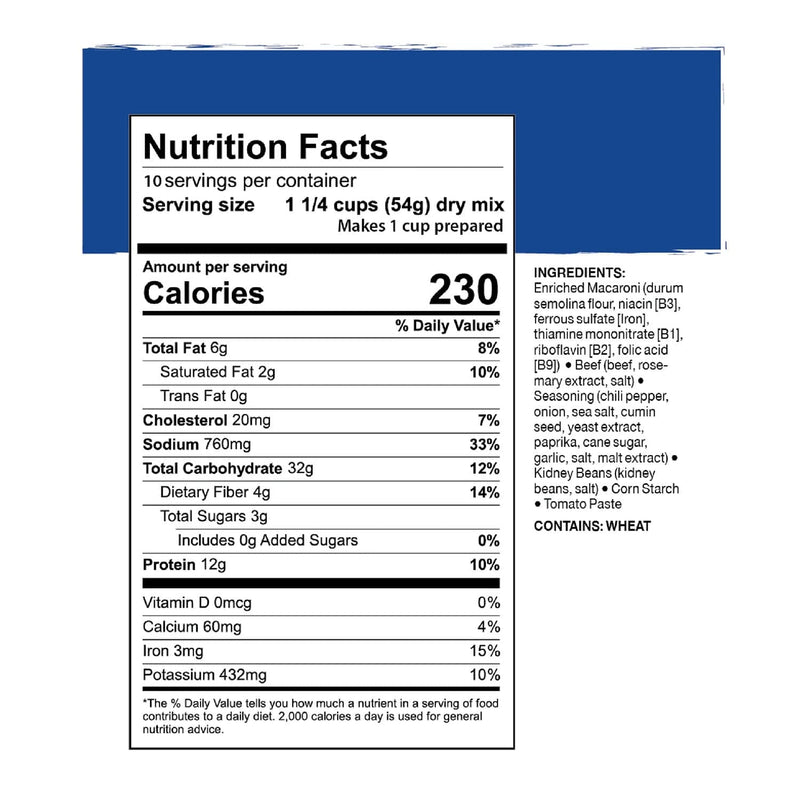 NOTHING ARTIFICIAL
Big macaroni noodles in a beef & bean chili. Some people simply love our Chili Mac recipe so much that they just want to take a whole can of it home. Ideal for long-term emergency food storage.
10- 1.25 Cup Servings
Ready in 9 Minutes
Perfect for emergency food storage, feeding your family or large groups, our #10 cans have the longest proven shelf life in the industry. Backed by a 30-Year Taste Guarantee, have peace of mind knowing Mountain House has you covered for any situation that comes your way. From power outages, to storms, or simply not wanting to cook, our #10 cans are a great solution to power you through. Make the entire can at once or scoop out individual servings. All you need is hot water and a few minutes to prepare. No access to hot water? No problem. Our meals can be made with cold or room temperature water, just double the rehydration time.
This meal is made with all-natural ingredients, including hearty precooked beef and mouthwatering macaroni. The savory spices will give you the kick you need to keep going.