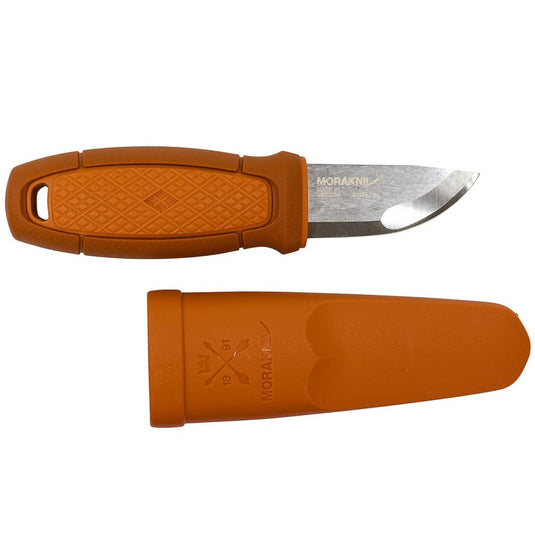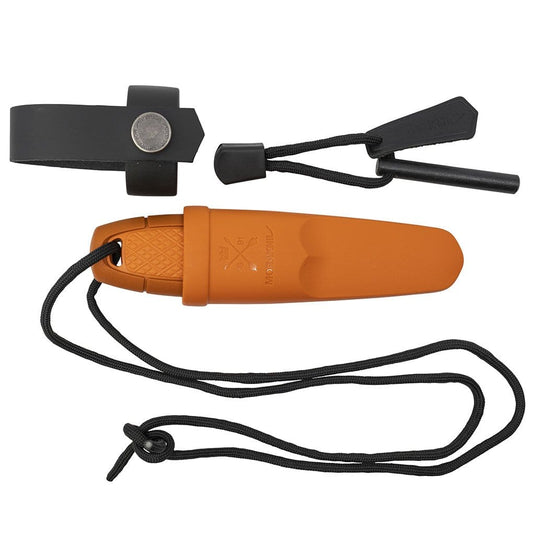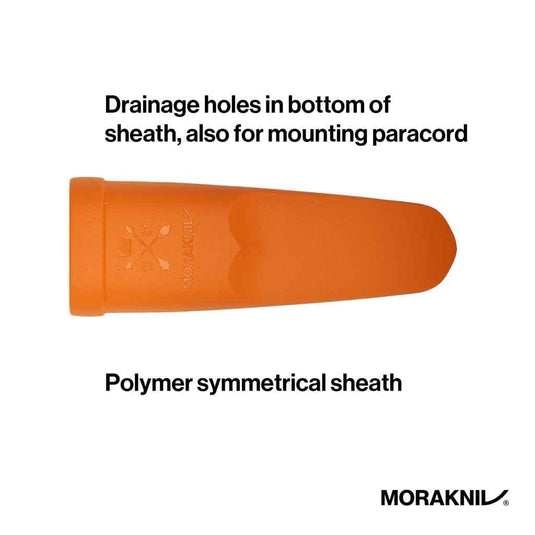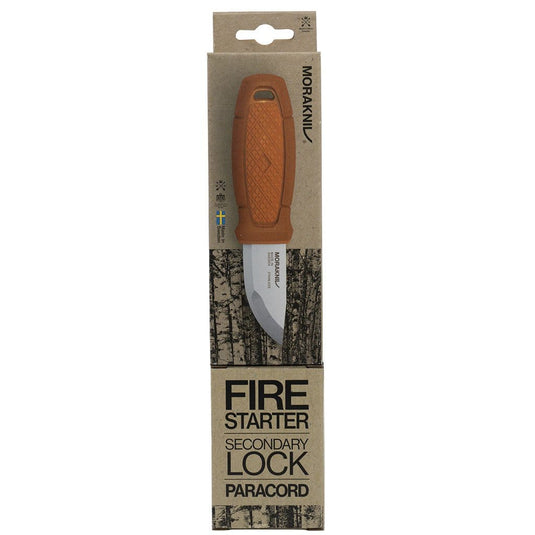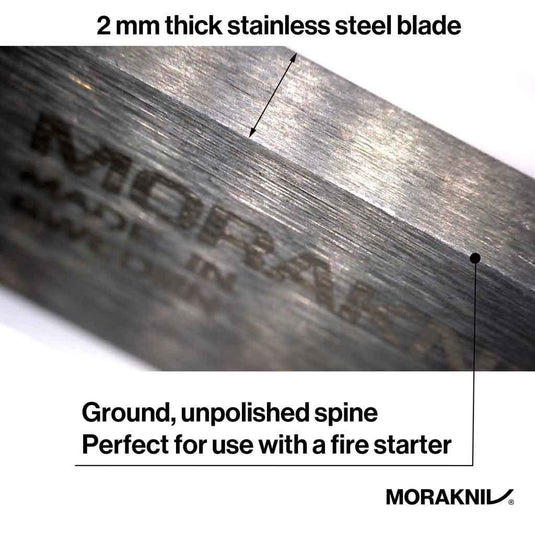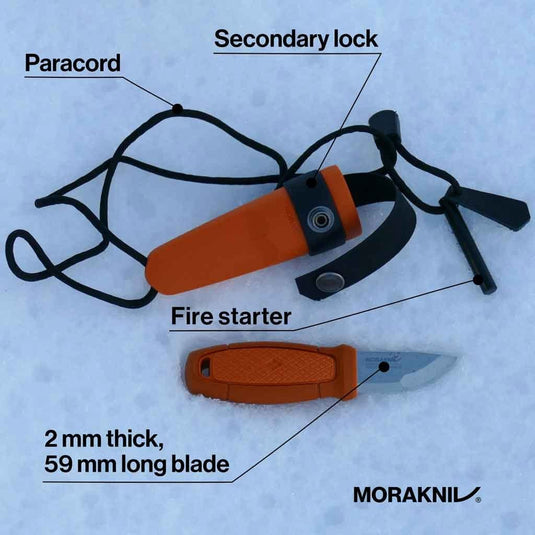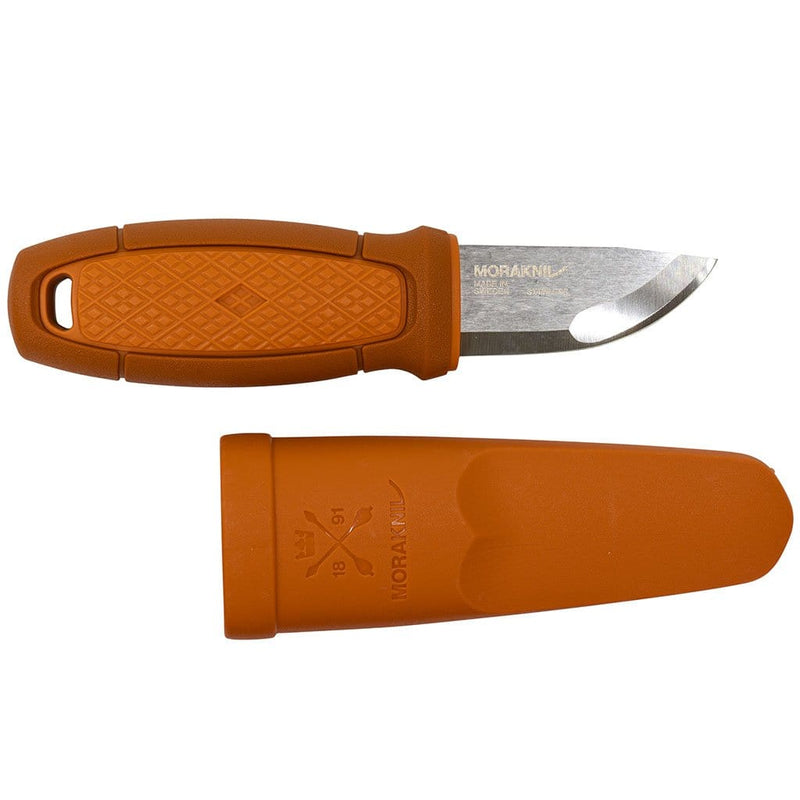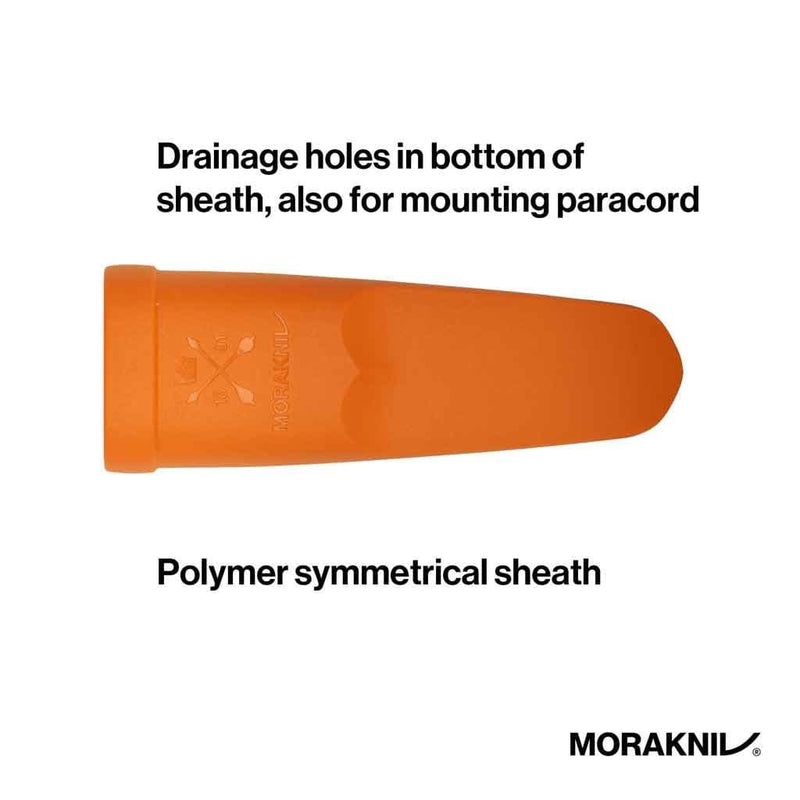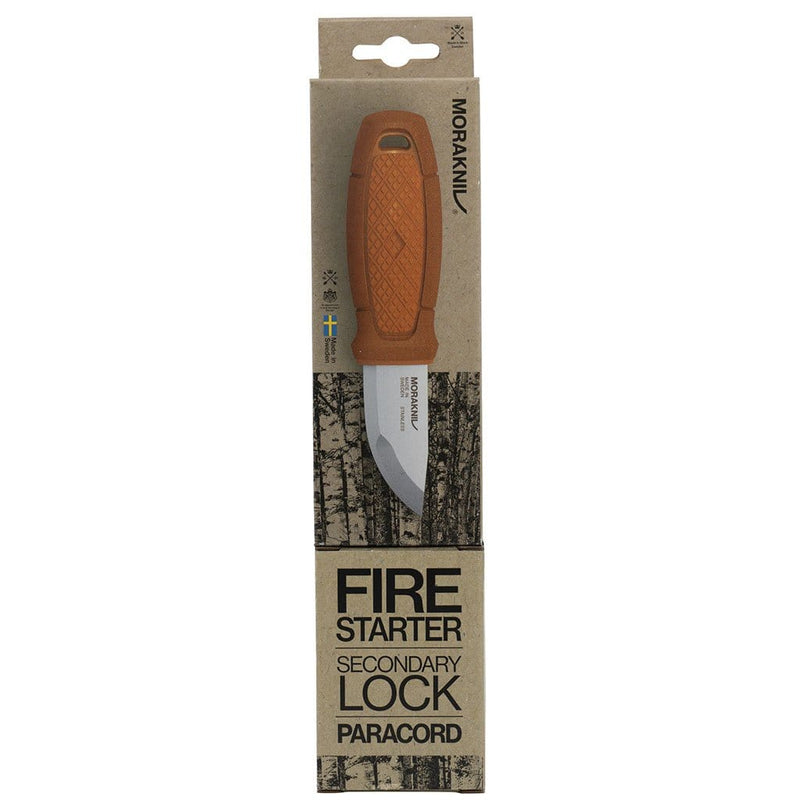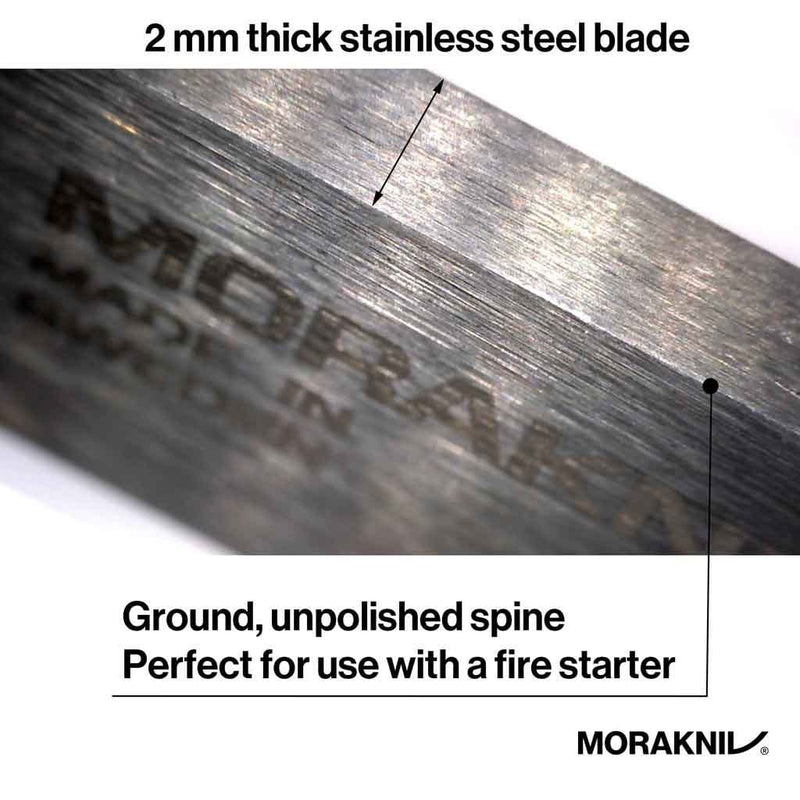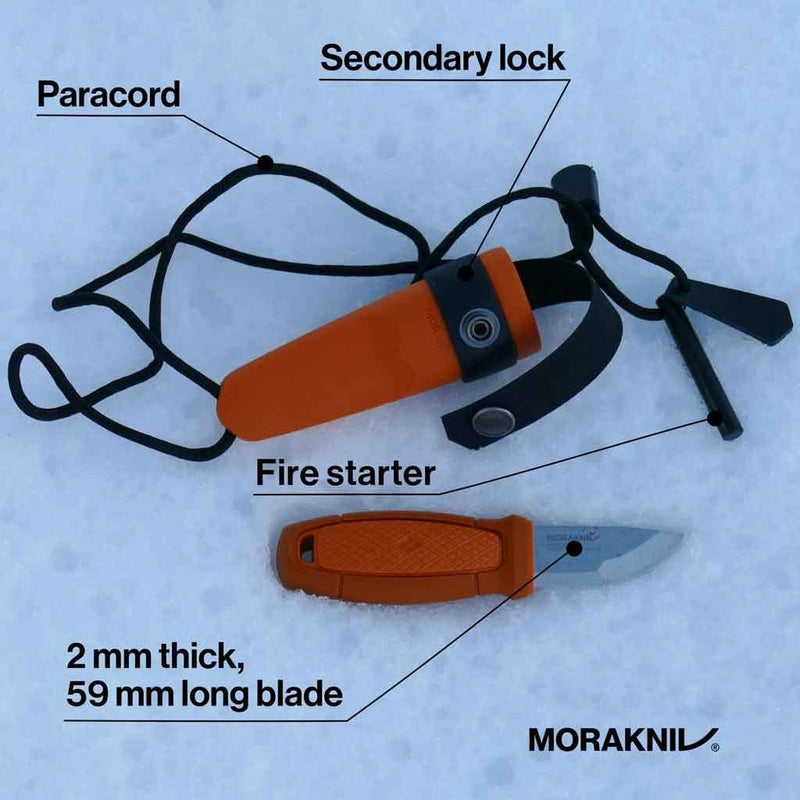 The blade is 2mm thick and 59mm long, or in this case, short. This means that the knife is simple and efficient to keep in your pocket or rucksack, and you still get all the benefits of strength and safety from the fixed blade.
The blade is made of 12C27 Swedish stainless steel that is treated through our unique processes in our factory in Mora. What's more, the handy size of the blade suits the varied situations you can encounter on your hike, camping trip or when hunting. The knife has a secure grip made from two different polymers and a click lock, making the knife safe to handle. Perfect for both new and experienced adventurers.
THE KIT
The neck-knife kit enables you to hang it around your neck with the multi-purpose paracord. There's also a secondary lock to make carry even safer. The minimalist fire starter is perfect for starting a warming fire or lighting a camping stove.
FEATURES
Packaged in hanging box
2 mm thick stainless steel blade stays sharp for a long time; Blade has a semi-matte finish.
The 90° spine of the blade has been ground especially for use with a

 

included

 

fire starter.
Scandi grind makes it easy to keep sharp.
Symmetrical handle keeps the knife steady and comfortable in hand and allows use of the knife upside down.
Handle with built-in click lock between sheath and handle prevents knife from falling out of sheath.
SPECIFICATIONS
TOTAL LENGTH: 5.6" (143 mm)
BLADE LENGTH: 2.3" (59 mm)
BLADE THICKNESS: 0.8" (2mm)
SHEATH: Polymer
WEIGHT: 2.8oz (80g)