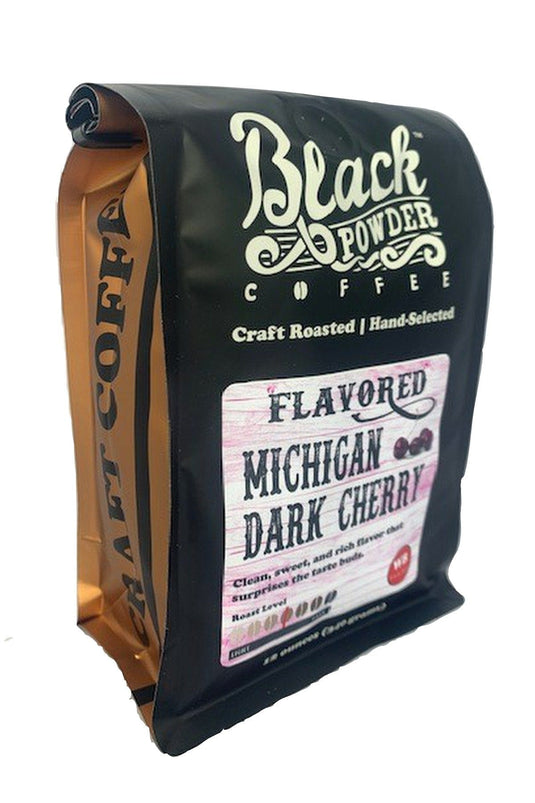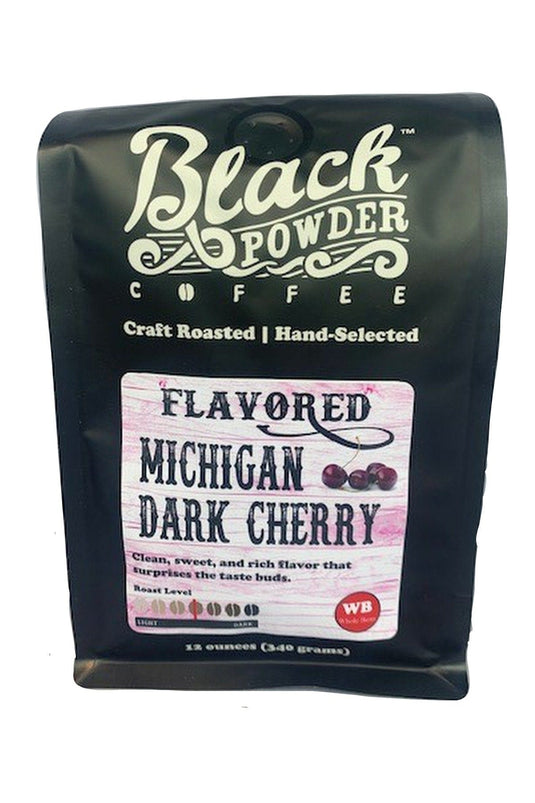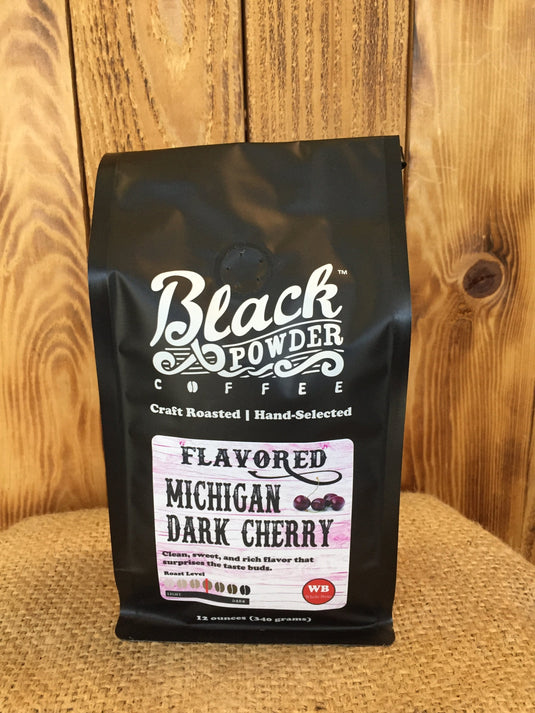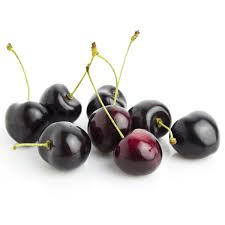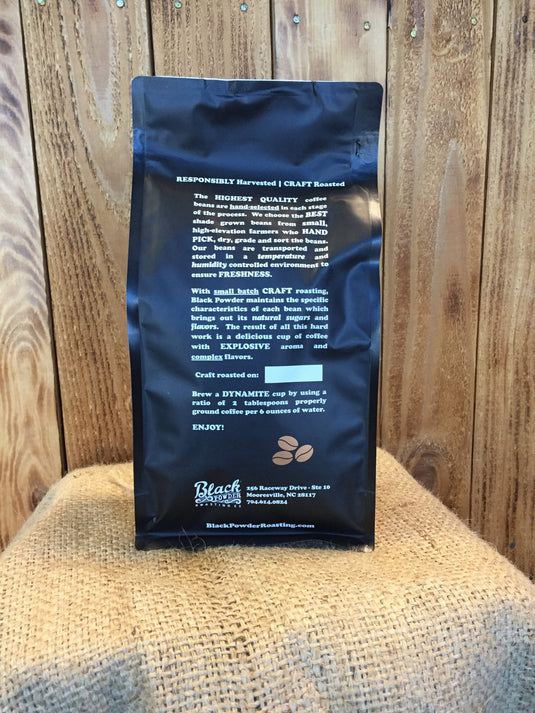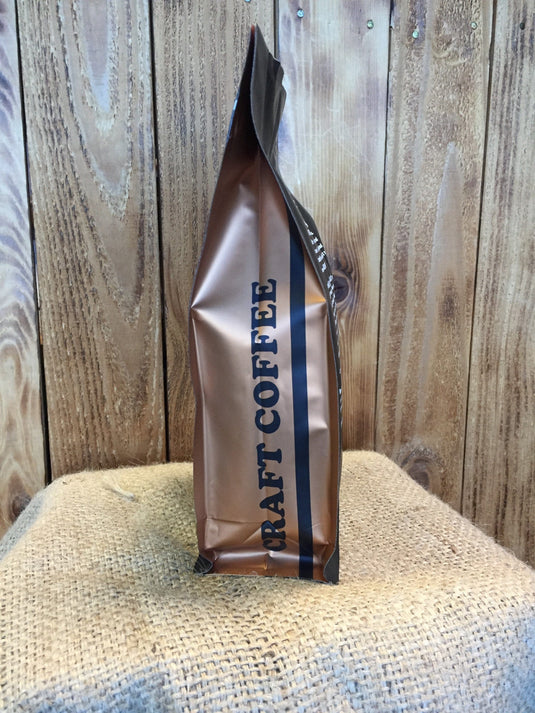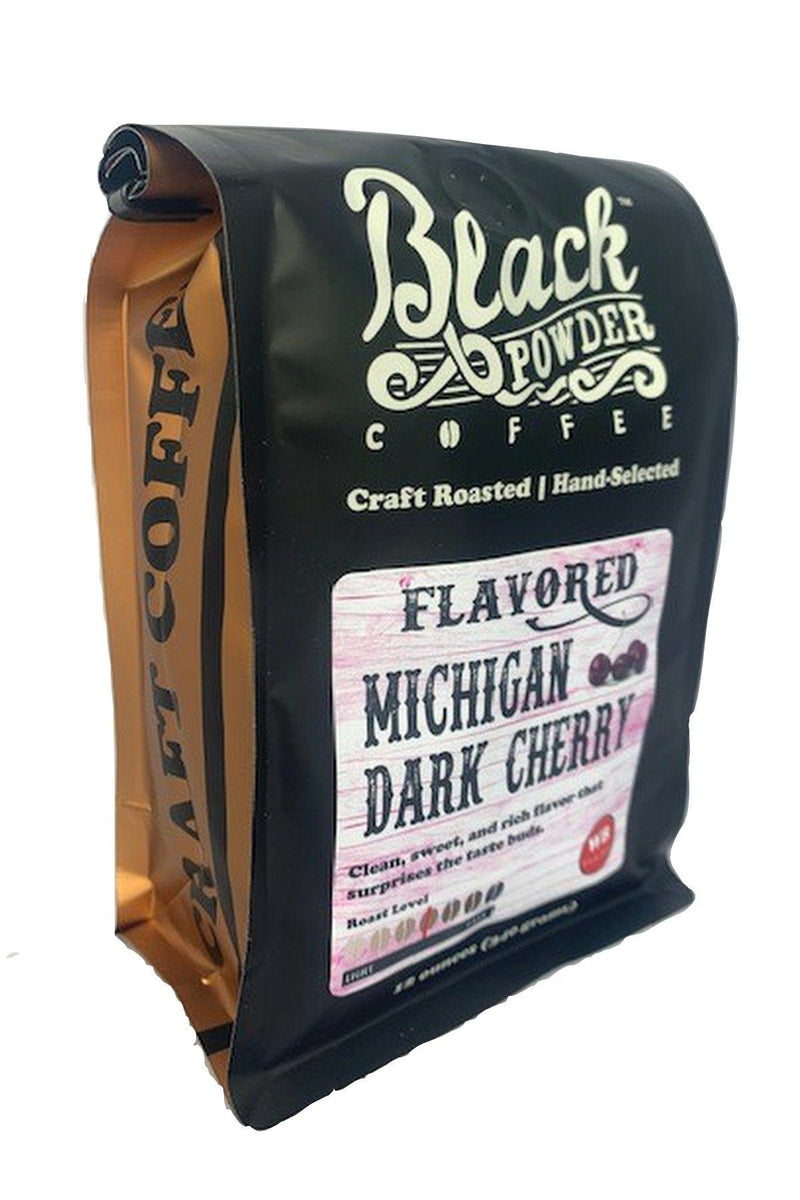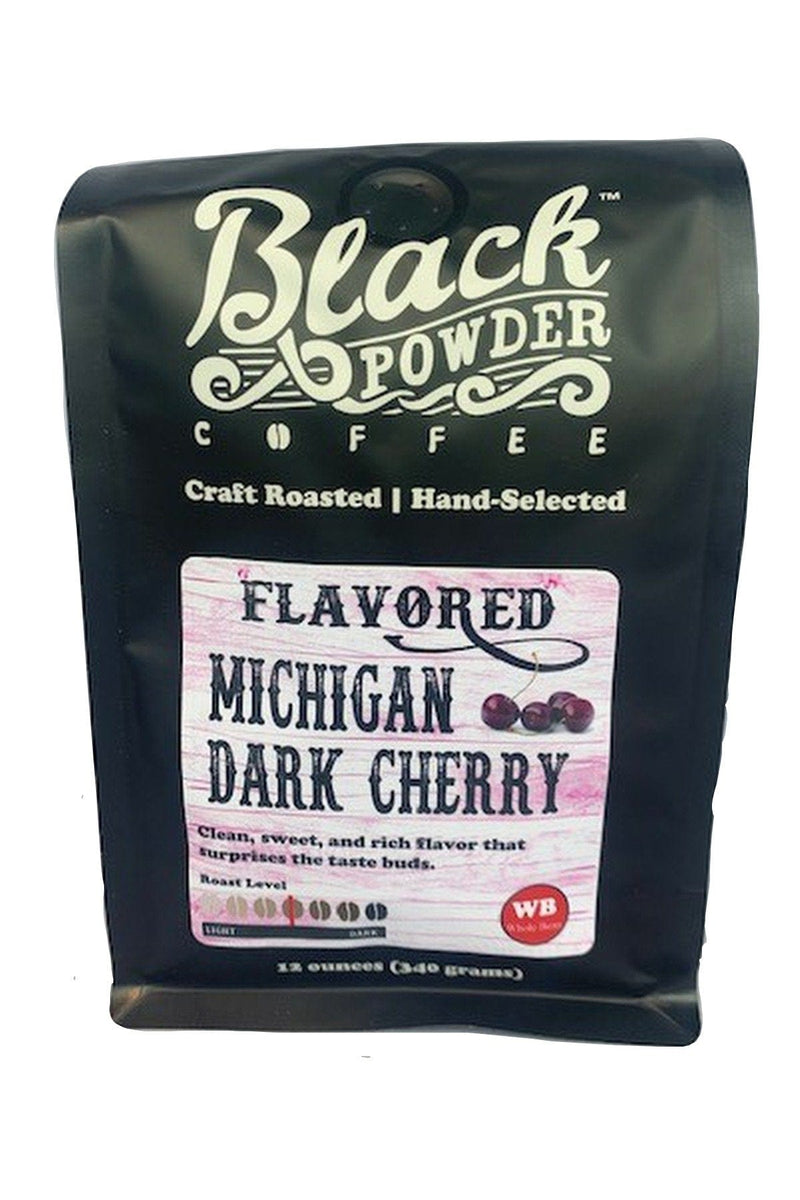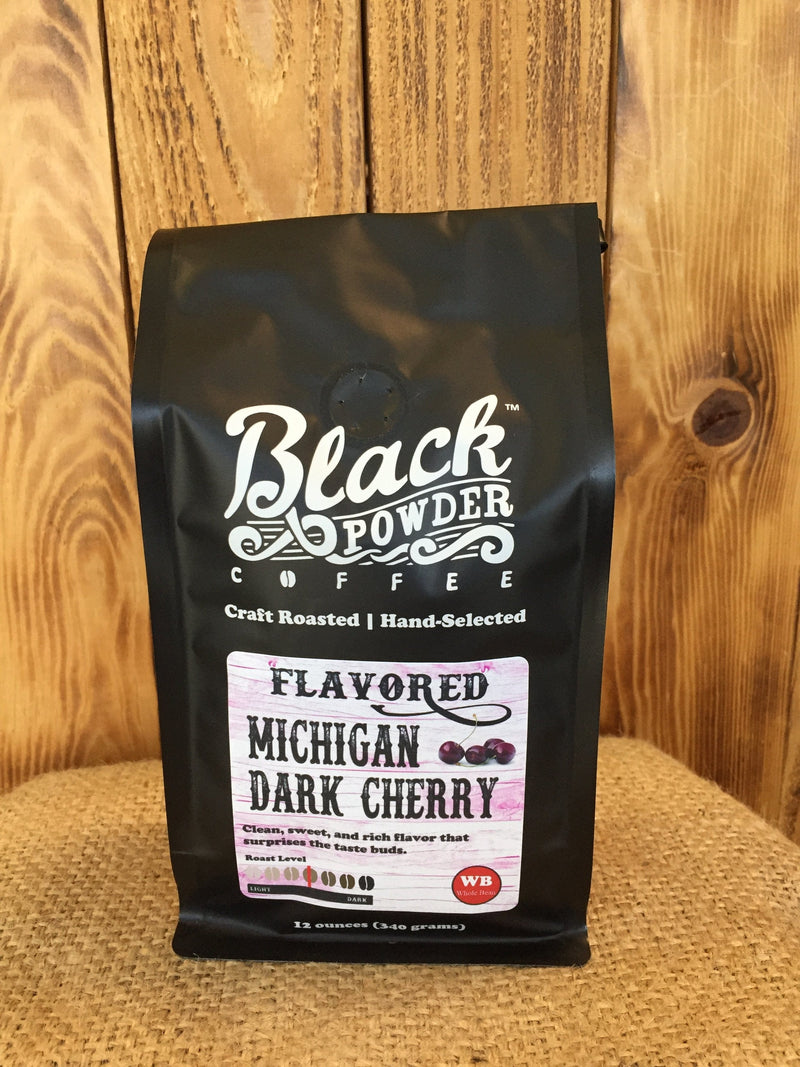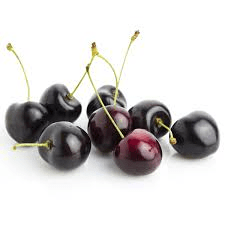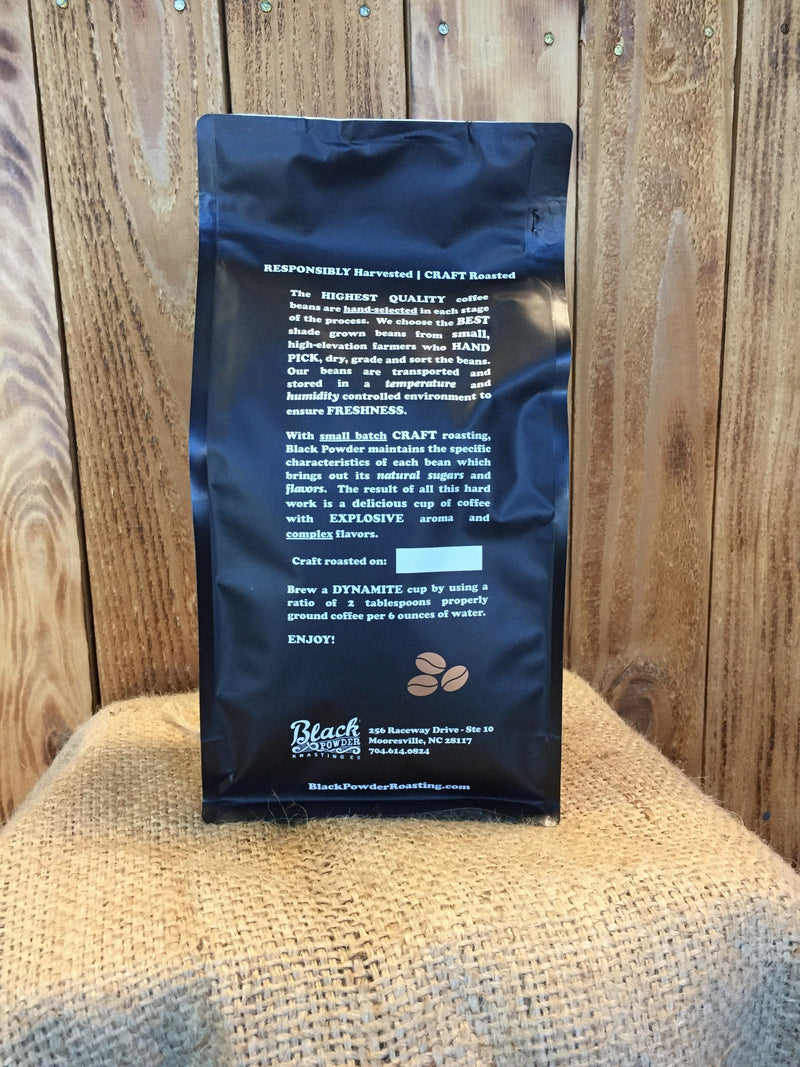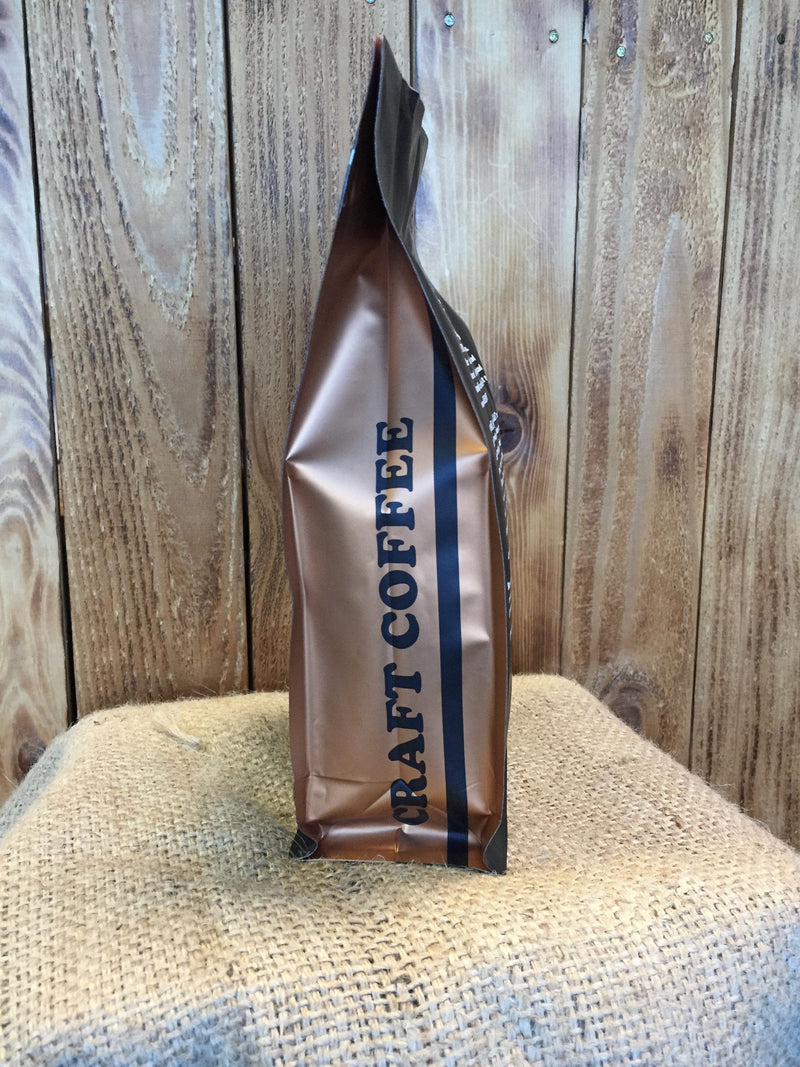 Fulfilled by our friends at Black Powder Coffee
A masterful blend of Columbian Huila and Brazil Peaberry beans roasted separately and combined to drive a clean and crisp base.  Michigan dark cherry flavor is a sweet and delightful addition.
Using prime coffee beans combined with exquisite flavoring allow the coffee to maintain lower acidity than competitive products.  Easier on the digestion while still providing the flavor to savor.