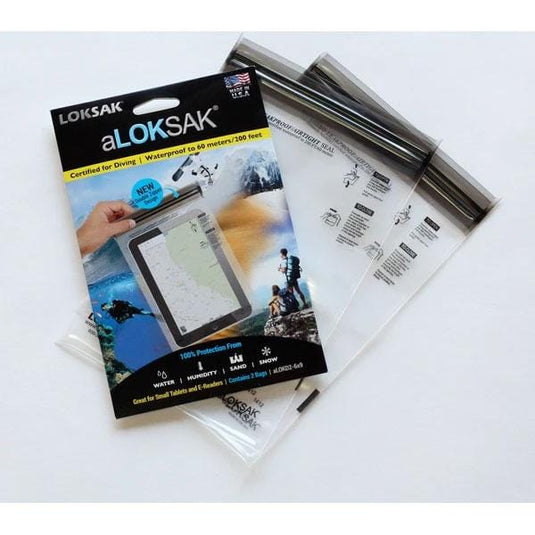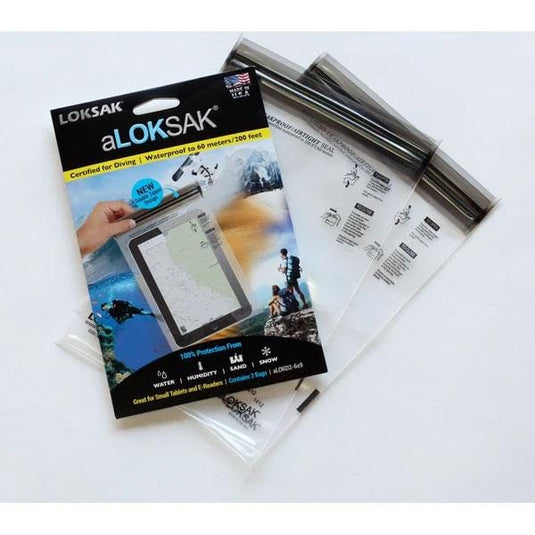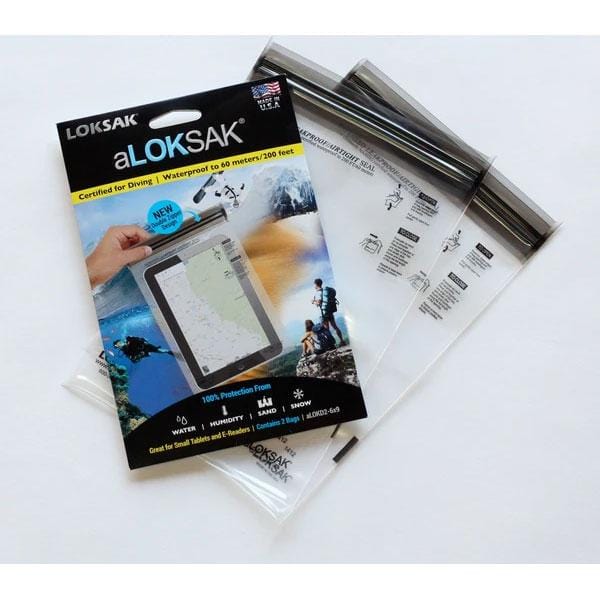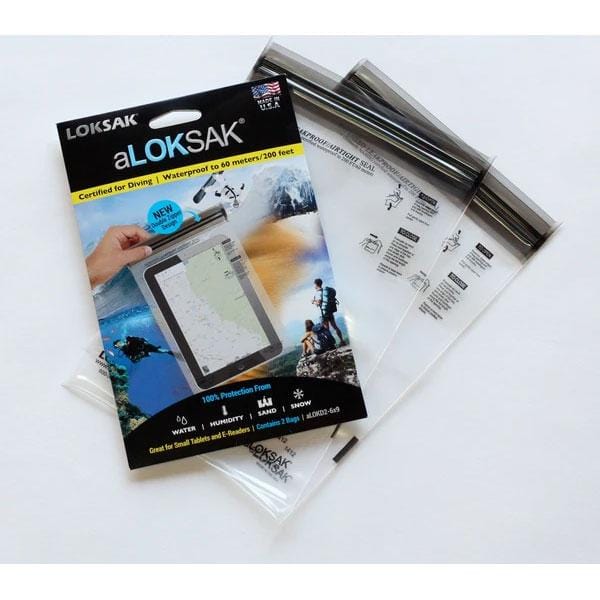 Certified waterproof to 200 feet/ 60 meters
100% protection from water, sand, humidity, and snow
Made in the USA
Reusable and recyclable
FDA and NSA approved medical grade materials for food and biohazard storage
Great for: TSA size for travels.  Unlike other commercial zip closures that leak, the aLOKSAK resealable closure forms a hermetic seal which does not allow any leakage. No more damage from toiletries leaking during your flight. 
Each package contains two bags.
Outer dimensions: 8.75" x 6" (22.2 x 15.2 cm)
Inner dimensions: 8.4" x 5.25" (21.3 x 13.3 cm)