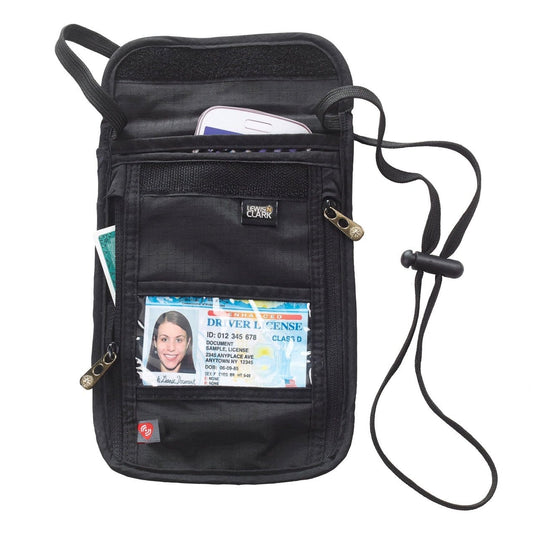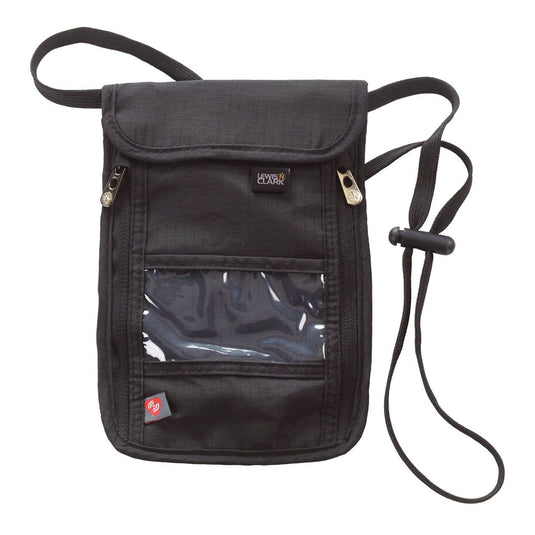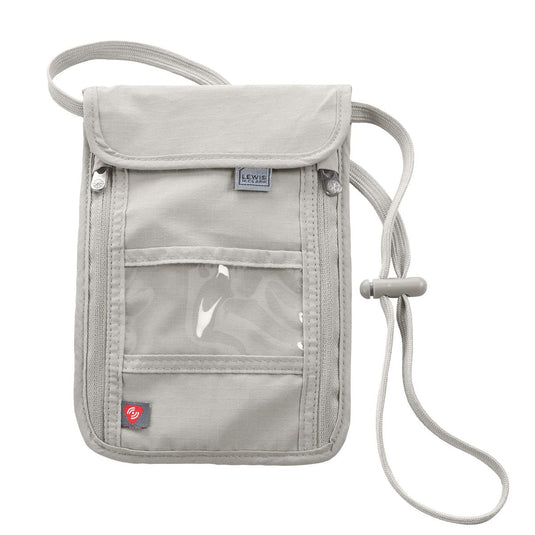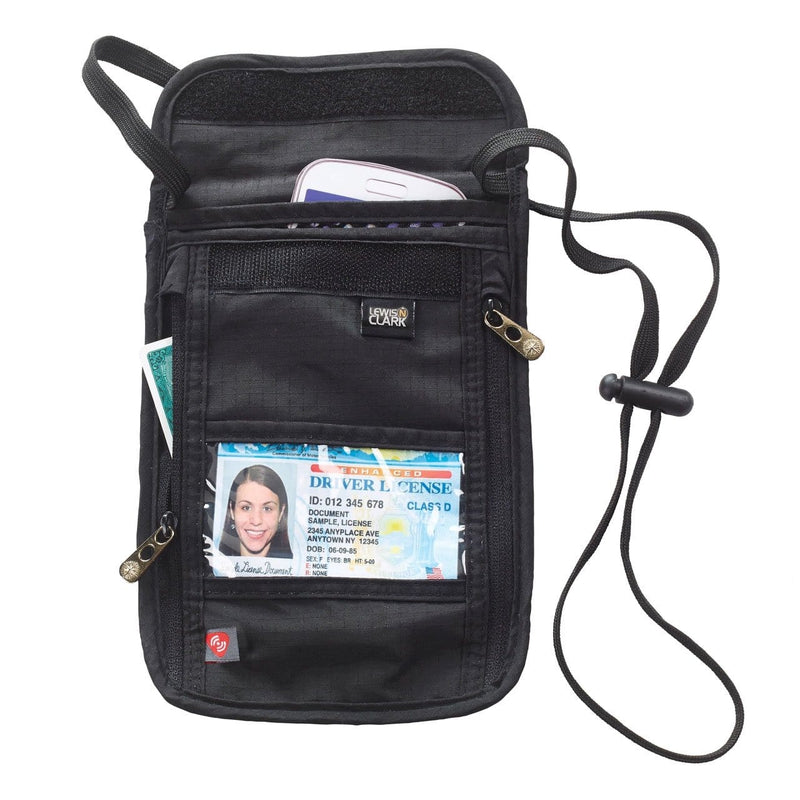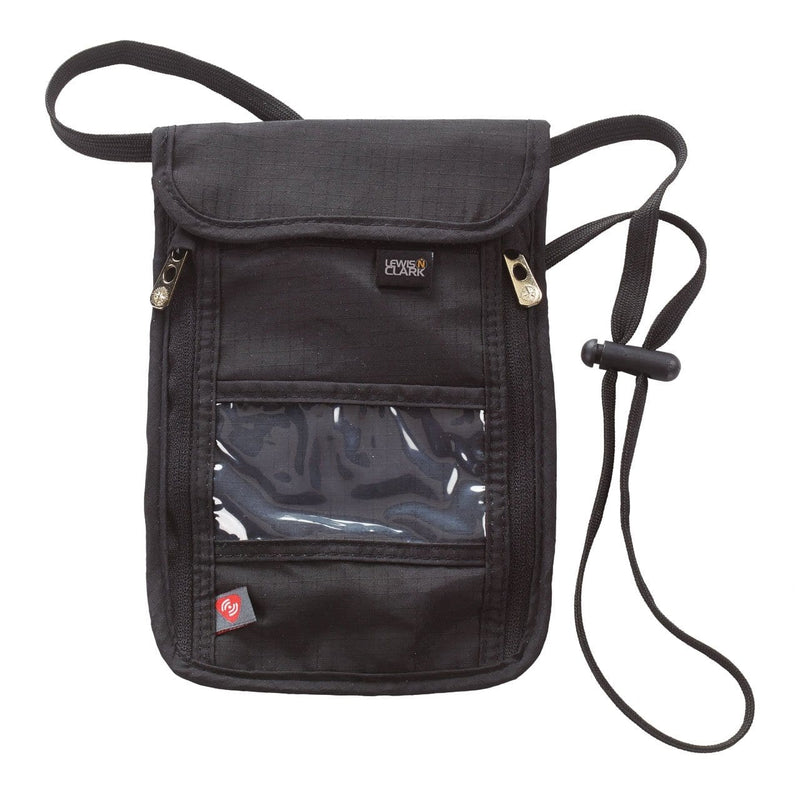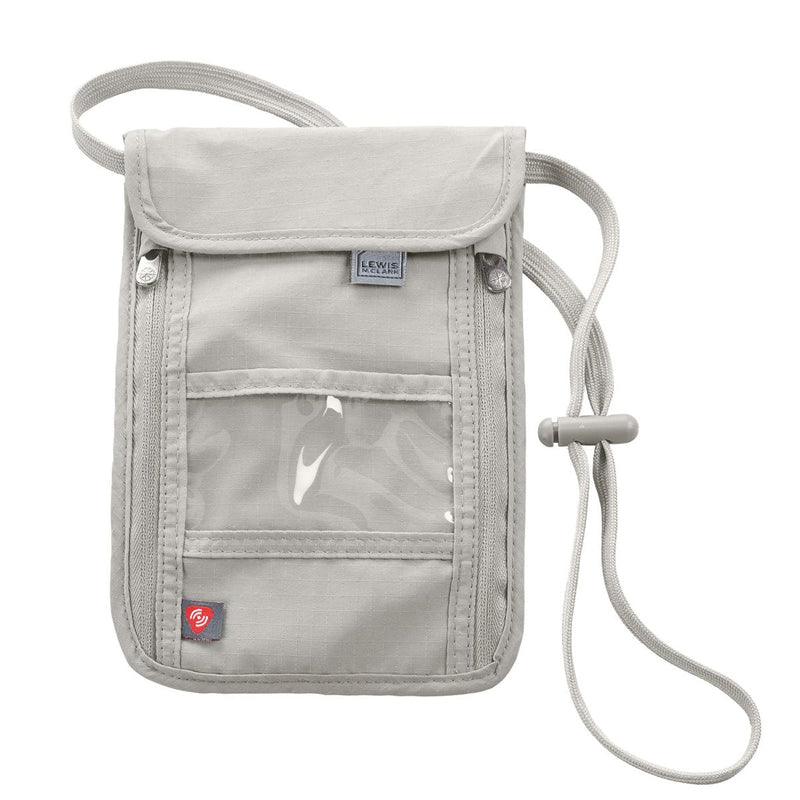 As part of Lewis N. Clark's RFID-blocking collection, this neck wallet takes keeping your information private to a new level. Special lining blocks unauthorized RFID scans, and the ultra-lightweight rip-stop nylon exterior makes for a strong yet low-profile security wallet, ensuring that your valuables stay hidden.
The back is padded with a special TravelDry fabric that quickly moves moisture away from the skin and dries fast, making it resistant to mildew, odors, and shrinking. Whether you're in a hot crowded subway, or spending all day at a summer festival, this hand washable material keeps you and your belongings from getting sweaty and sticky.
Featuring four individual compartments that include a mesh pocket and an ID window, you can store your credit cards, passport, electronics such as smartphones and music players, currency, receipts, and other valuables in this neck stash. It's closed securely with a hook and loop fastener and the fully adjustable lanyard can be customized to fit your specific needs.
This neck wallet will make traveling easier no matter where your trip takes you.
• Four separate compartments
• ID window and adjustable strap
• Hook and loop fastener
• TravelDry® fabric wicks away moisture
• Fabric also resists shrinking, odors, and mildew
• Spot clean only - do not submerge in sink or washing machine
• 7.5in x 5.5in
Traveling with RFID
Even though you may have double-checked the lock on your door, called ahead to let your bank know that you would be traveling, and left emergency phone numbers with family members, you may not have realized that you've still left yourself exposed.
Millions of credit cards, debit cards, and passports issued since 2006 are embedded with a Radio Frequency Identification (RFID) chip that contains personal information. 
The technology was designed to let us bypass the standard requirements of scanning or checking in. However, electronic identity thieves have undermined the security of RFID products by devising scanners that read your personal information without you even realizing it. 
Blocking 13.56MHz frequencies, the standard for most credit cards and passports, items such as the RFID-Blocking Neck Stash have allowed individuals to protect themselves from electronic pickpocketing and identity theft.
Shield yourself today.