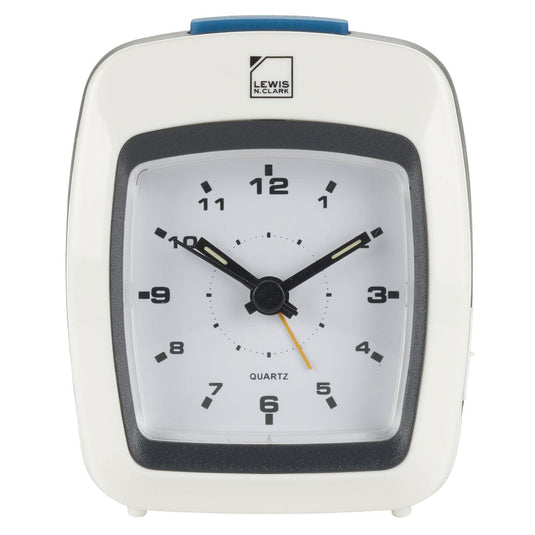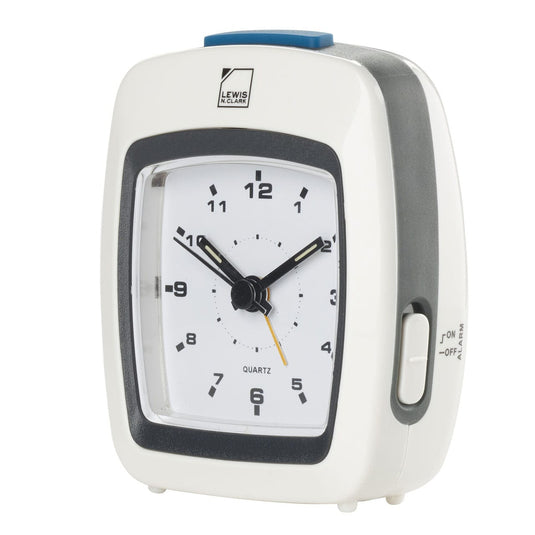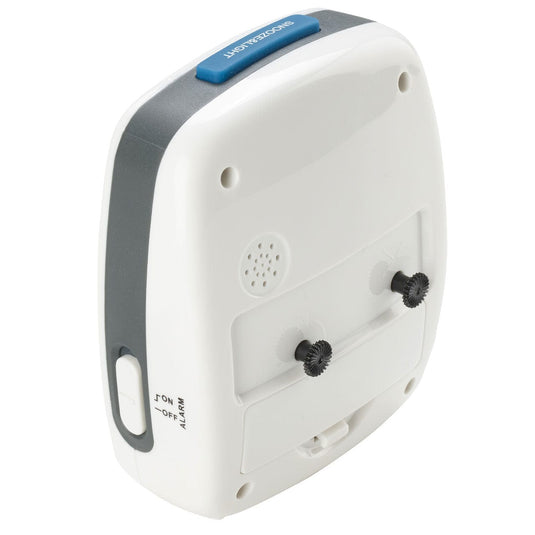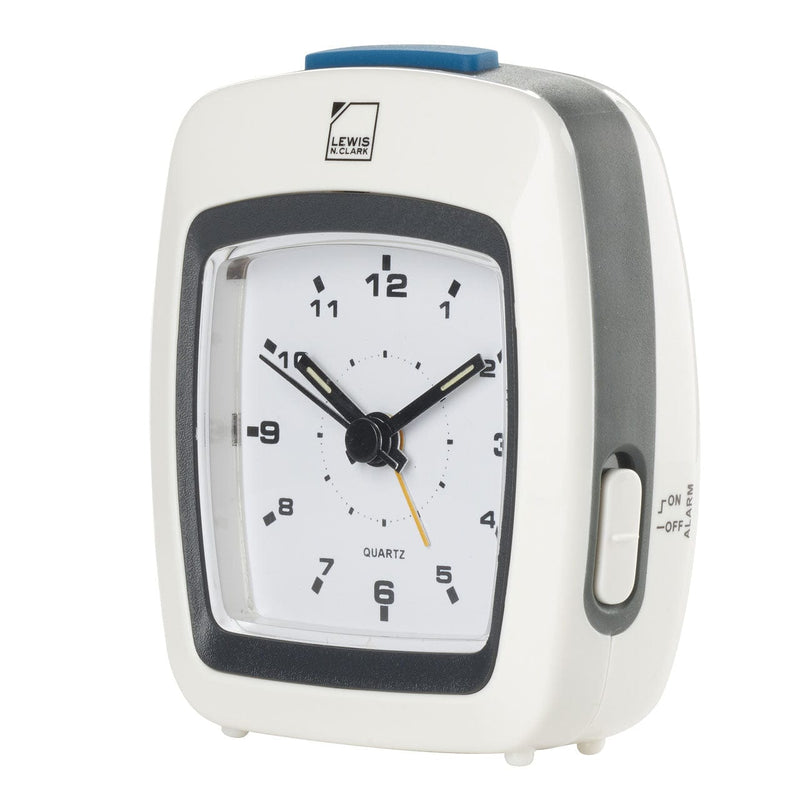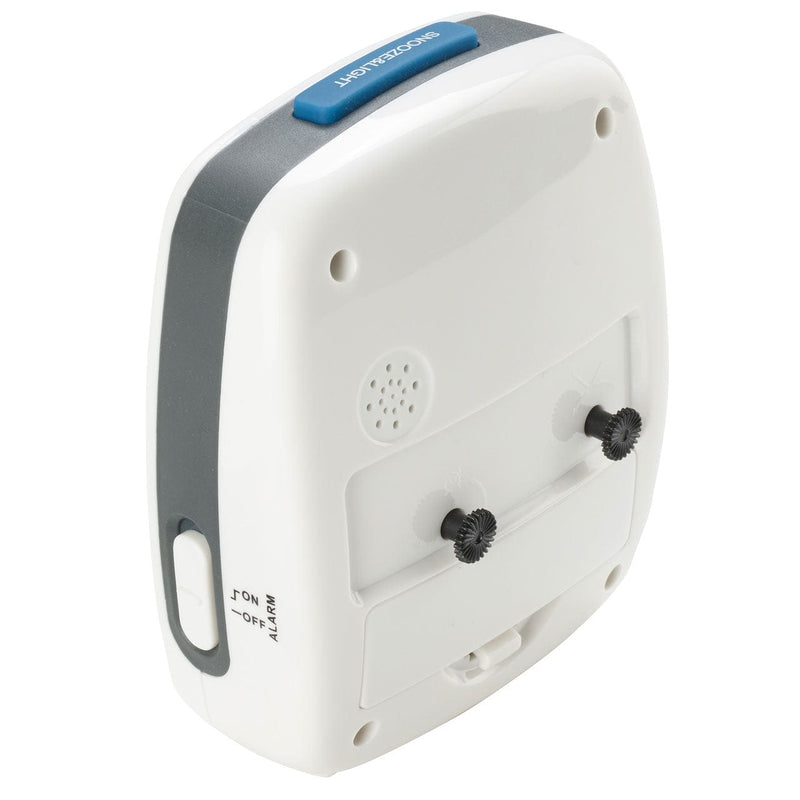 This simple but functional analog alarm clock provides easy access to the time even if you're constantly on the road.
While this clock features a backlight to allow you to see the time in the dark, the hour/minute hands also glow in the dark for further easier viewing.
You'll certainly wake up when you hear the loud 110dB alarm, ensuring that you don't miss an important flight or appointment. However, if you decide you want to sleep in just a little longer, you can do that with the snooze function as well.
Made of durable ABS plastic, it can accommodate being thrown into your trunk or the cargo pit so you don't have to worry about it being easily broken.
With durable construction, a backlight to see the time without turning on the lights, and a loud alarm, this travel clock will make it easier to see and manage your time on your trips. 
• Contemporary design with large face
• Loud 110 dB alarm
• Features glow-in-the-dark hour/minute hands and sweeping second hand
• Five-minute snooze function
• Soft backlight for easy viewing
• Durable ABS plastic construction
• Requires one AA battery
• 3in x 3in x 1.5in