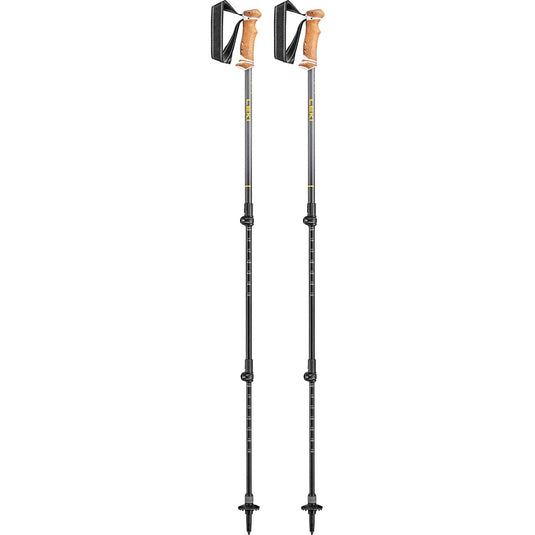 The Lhasa AS (Antishock) is a women's specific version of our unisex model, Legacy.  Featuring Ultralite, high-tensile strength Aluminum shafts and Evocon COR-TEC grips, Lhasa also includes the next generation Speed Lock plus to quickly and securely adjust the pole length between 90 – 125 cm. The Dynamic Suspension System antishock feature reduces peak pole impacts by as much as 40% to protect muscles, joints and ligaments.
• EVOCON: Ergonomic grip with rounded edges for more comfort on descents. Integrated 8° positive angle keeps wrists in a neutral and comfortable position.
• Lock Security Strap Soft: Adjustable security strap made from breathable, lightweight and soft material for maximum comfort.
• Heat treated aluminum, super sturdy, extremely robust and very durable.
• Speed Lock +: Extremely fast and easy adjustment of the pole length even whilst wearing gloves. 27% smaller and 35% lighter than Speed Lock 1. Adjust the tension as needed without using tools.
• Performance Basket: prevents sinking into soft surfaces and protects the lower shaft.
• Interchangeable basket system: makes it easy to screw on/off various LEKI baskets (not included) for different seasons or uses; offset threads help to keep the baskets securely in place.
• DSS Tip: Antishock system built into the tip for a reduction of peak impacts by approx. 40%, protecting muscles, joints and ligamnets. Carbide tip for perfect grip.