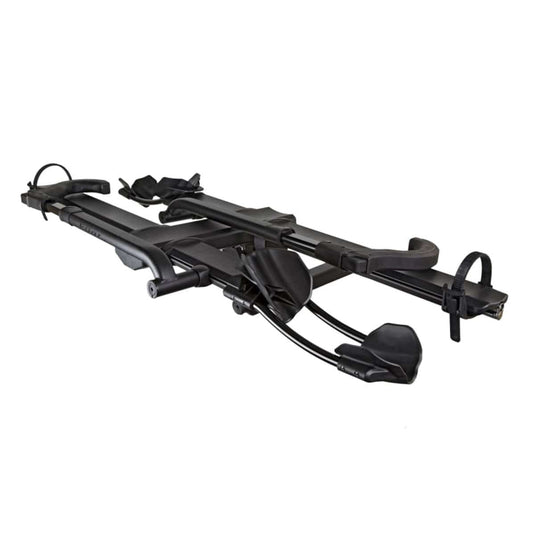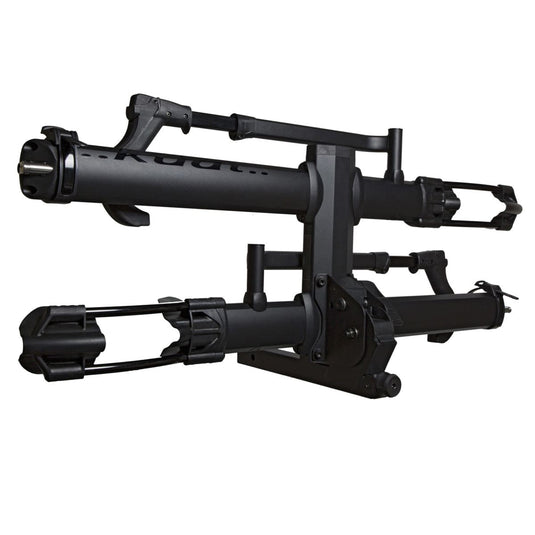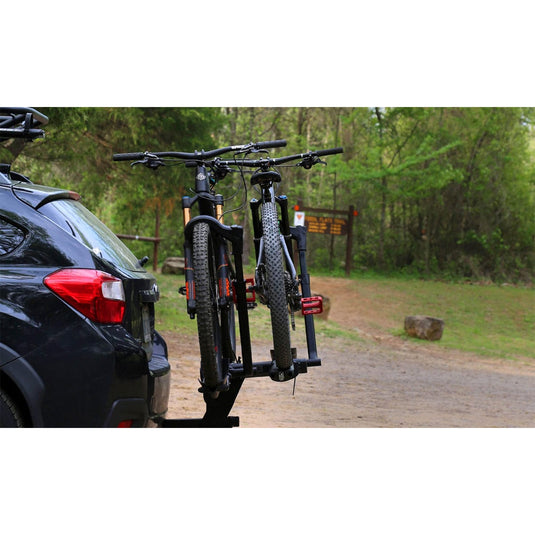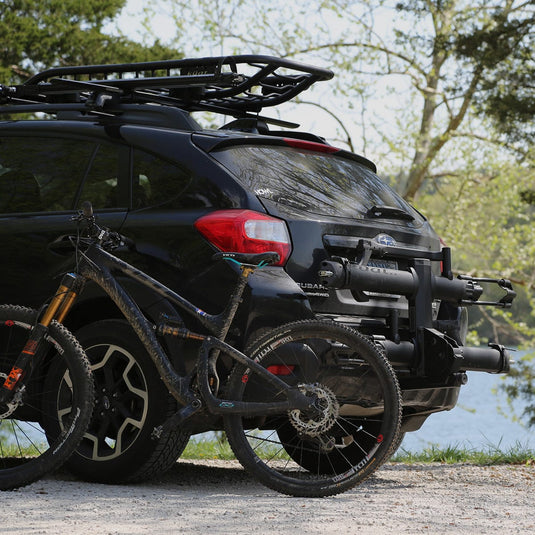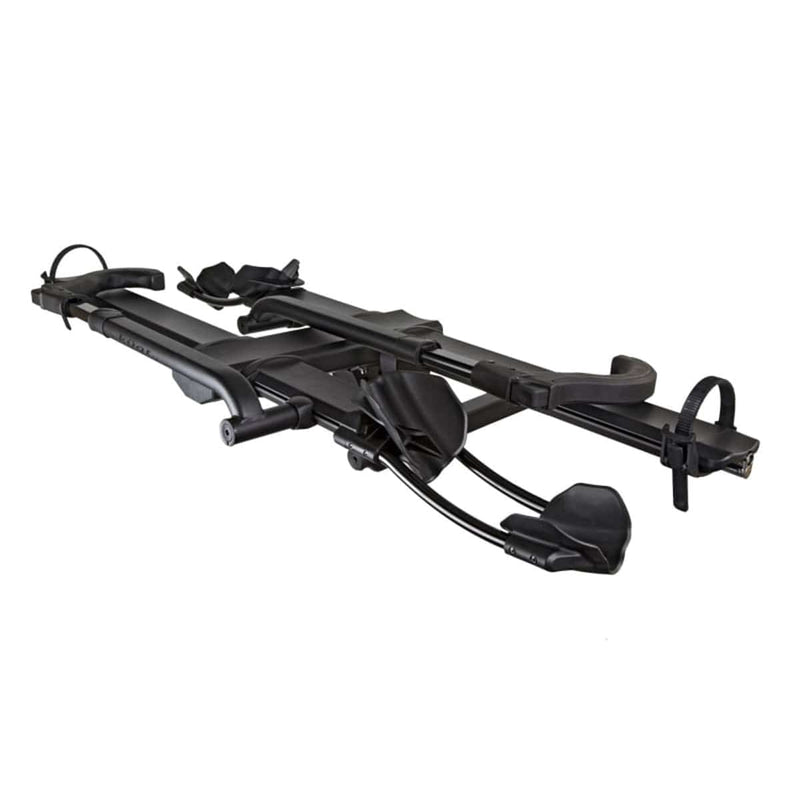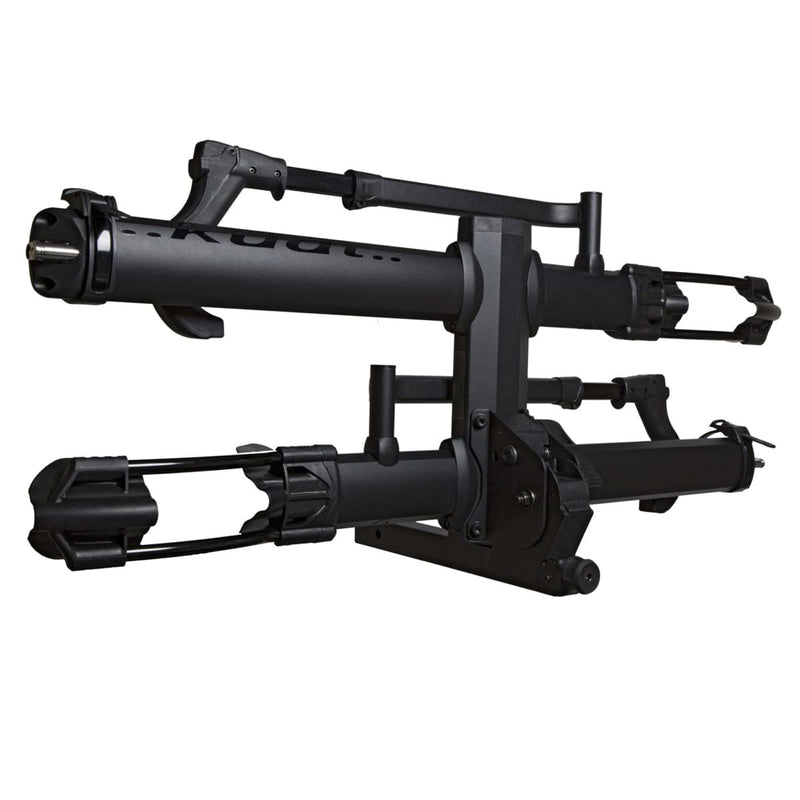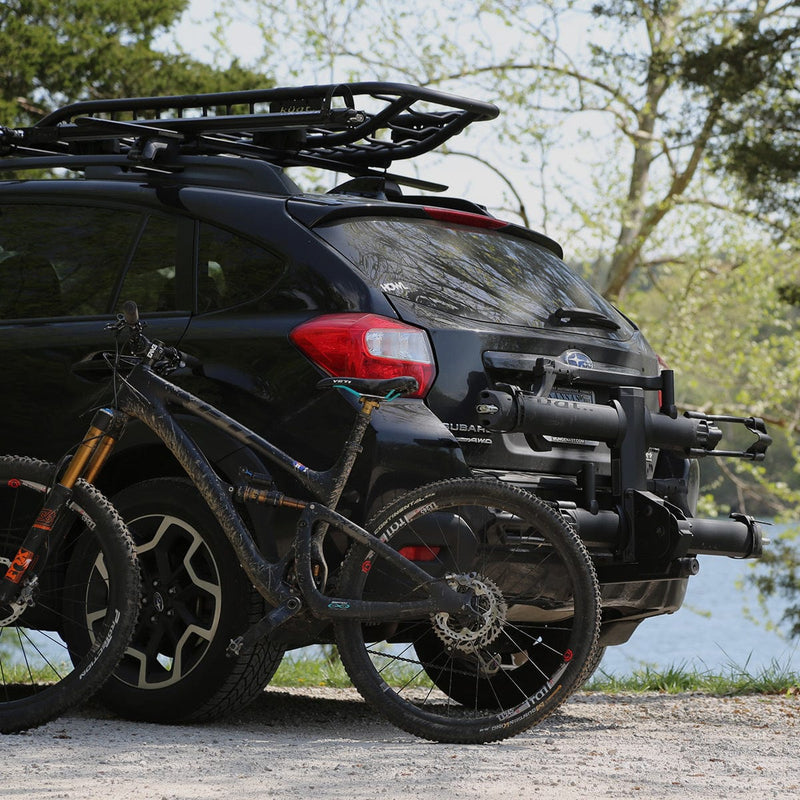 This Product has a flat rate ground shipping rate of $30 per item. Additional oversized or overweight packages might have additional charges. You will be notified, prior to processing, of any additional surcharge and for your approval. The charge will be added at the time of processing your purchase. Your order will not be shipped until we receive your approval. 
This product cannot be shipped to Alaska, Hawaii, Puerto Rico or the Virgin Islands. The shipping rate will be viewed on the checkout page.
 Black on black on badass. Even as a "base" version of the NV 2.0, there's nothing basic about it. This has all the features of the NV 2.0, minus the Trail Doc (which you can add on any time), with all parts and hardware in a matte black finish for a tough and tough-to-beat rack.
FOOT-ASSISTED PIVOT SYSTEM
Hands full? Not a problem. The new pivot allows you to gently drop the rack with a tap of the foot so you can get your ride on the rack without lifting a finger.
HAND-TIGHT CAM
With just a twist of the cam, you'll have a snug-tight fit between hitch and rack. The good news: it's ridiculously quick and easy. The better news: no wobbling even on the roughest roads.
INTEGRATED CABLE LOCKS
Seamlessly integrated locks—long enough to fit any frame—make sure your bike stays off Craigslist while you enjoy that post-ride beer stop. And when you're ready to roll again, they retract right back into the rack.
ADJUSTABLE TIRE CRADLES
Bikes not wanting to share space nicely? Easily dial in the fit with adjustable tire scoops. Three positions to choose from so handlebar and seat post clearance is never an issue.
Adjustable front tire cradle system

Pivot lever with optional foot assist

Fully integrated cable locks and matching hitch lock

Front tire hook ratchet with intuitive release

Rear tire strap features co-molded strap to protect wheels

No-tool install with hand tight hitch cam system

Premium matte powder coat

Available in both 2" & 1.25" hitch sizes