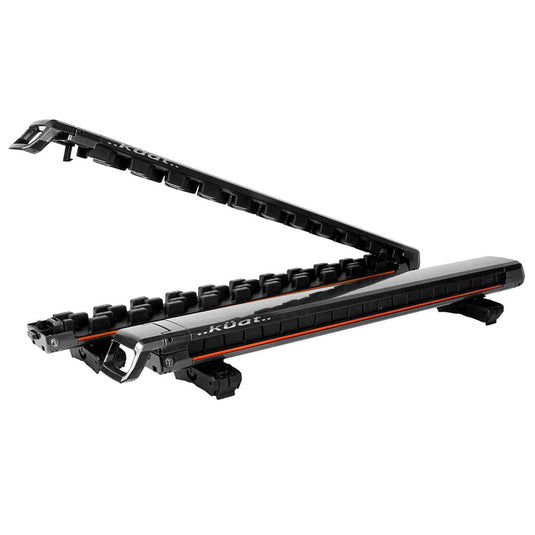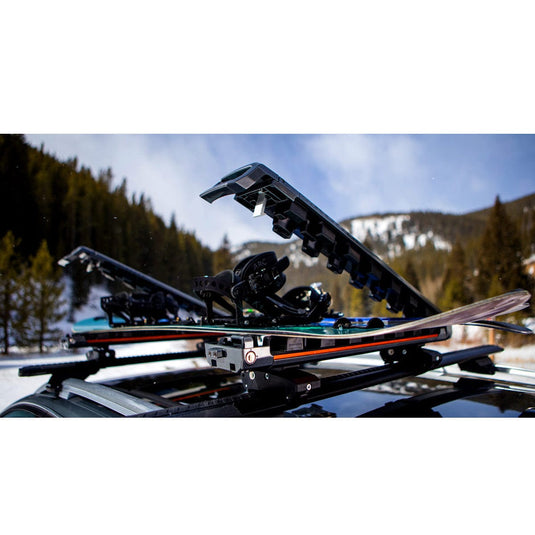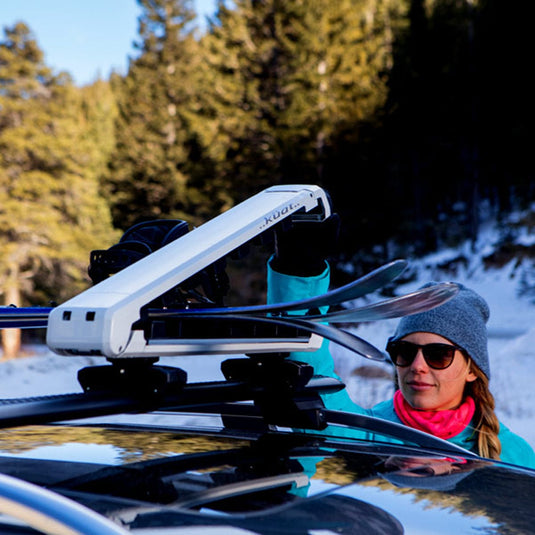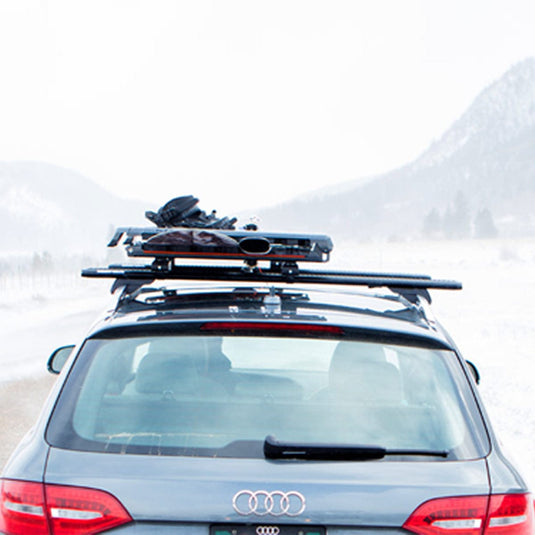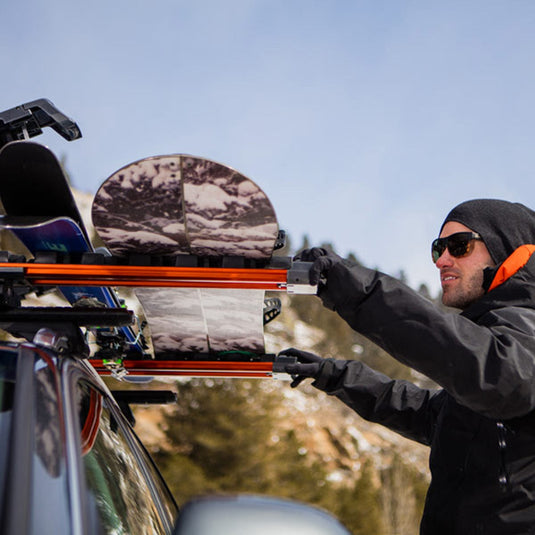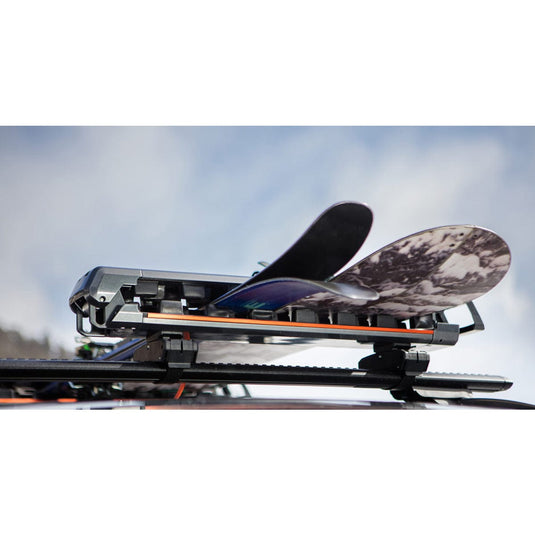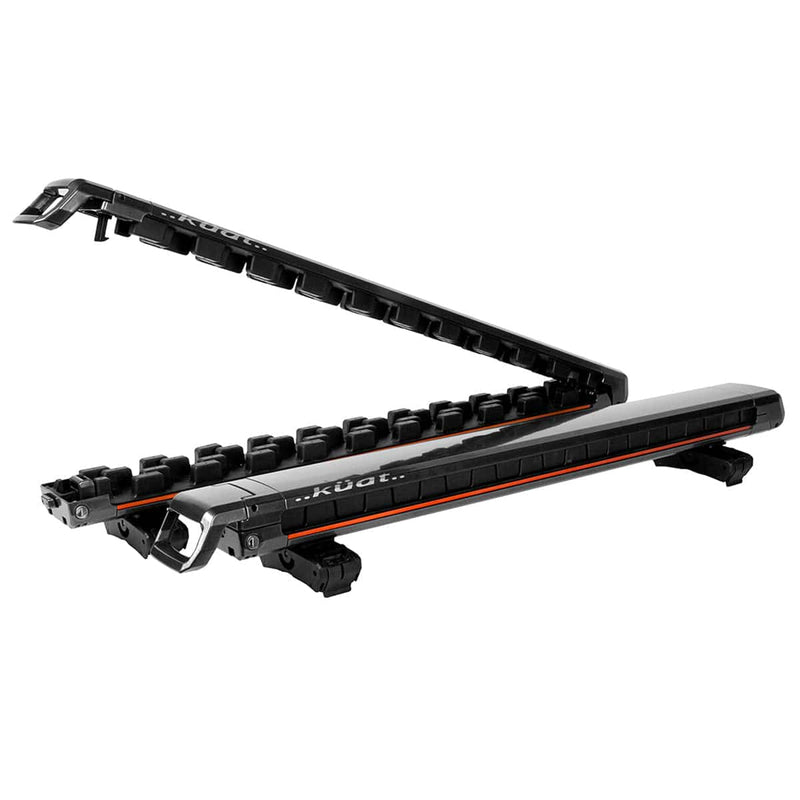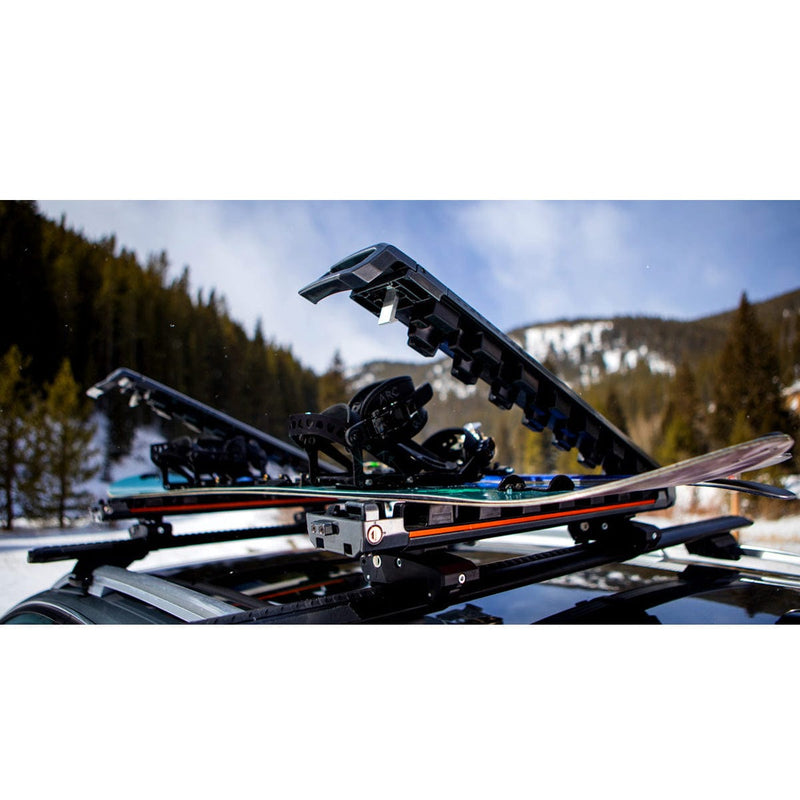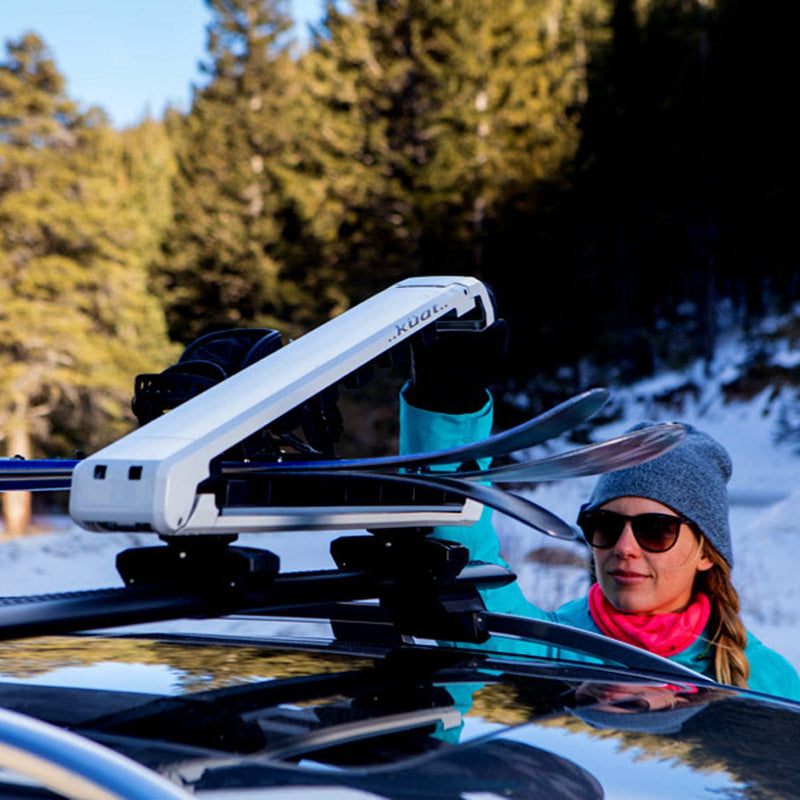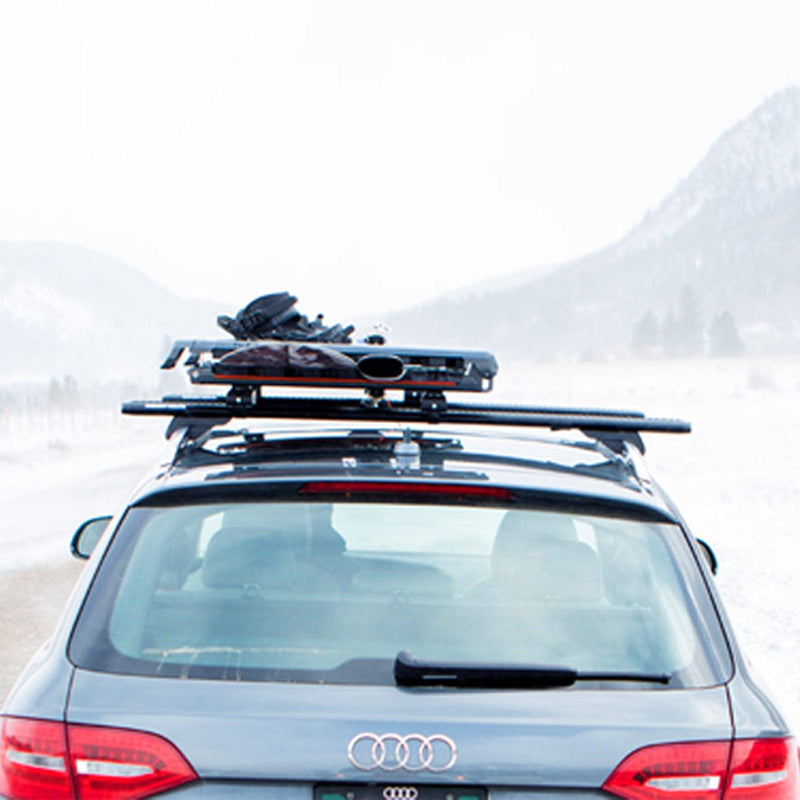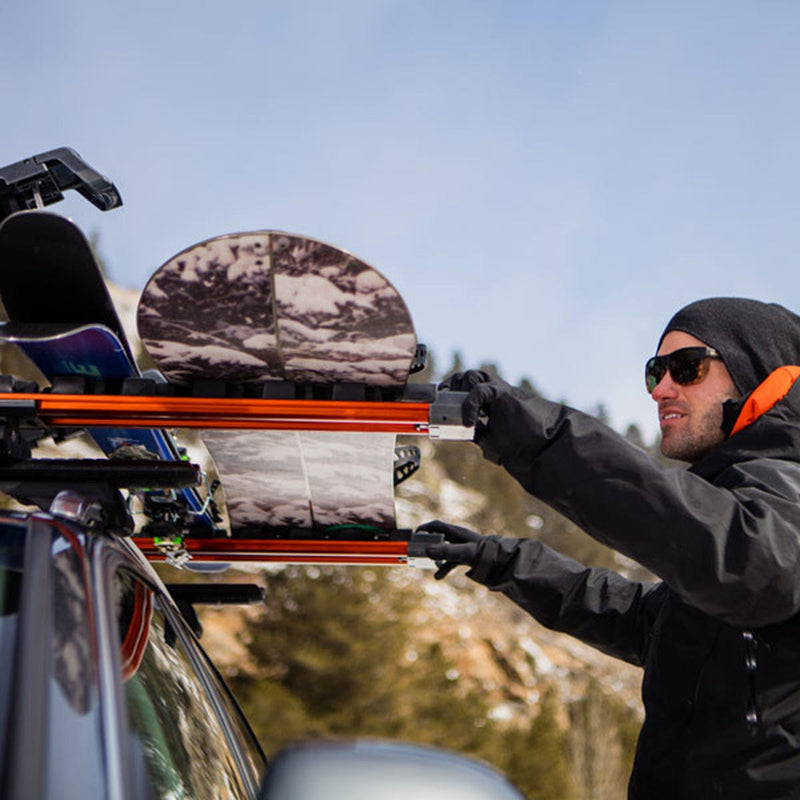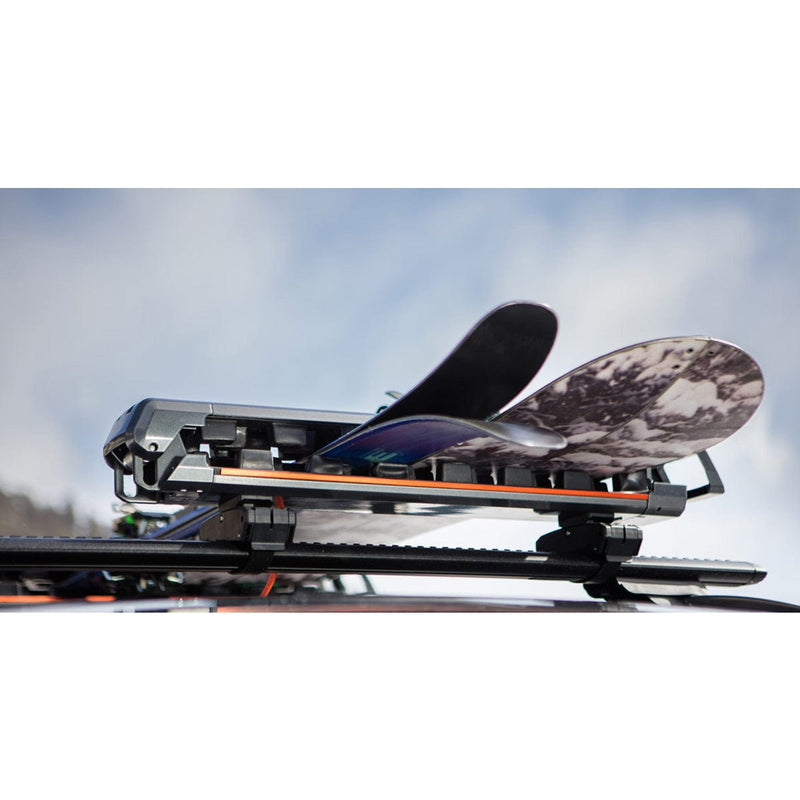 Additional oversized or overweight packages might have additional charges. Additional $20 shipping will be charged at checkout.

You will be notified, prior to processing, of any additional surcharge and for your approval. The charge will be added at the time of processing your purchase. Your order will not be shipped until we receive your approval. 
This product cannot be shipped to Alaska, Hawaii, Puerto Rico or the Virgin Islands. The shipping rate will be viewed on the checkout page.
Ski/snowboard racks need to do one thing well: hold your stuff safely and securely. Ours does a lot more, and awesomely. Easy to install on any roof rails, handy slide-out feature to load and unload without climbing on your vehicle, and a look that says you don't cut corners (but you do like to carve on the slopes).
Metal outer shell and premium gloss metallic powdercoat provide unmatched strength and finish

GripLock rubber securely holds skis or snowboards of varying sizes

FLIP™ MOUNT SYSTEM allows for quick install or removal

Large intuitive handle

Both GRIP and FLIP Mount System are fully locking

Slide out design makes for easy loading and unloading