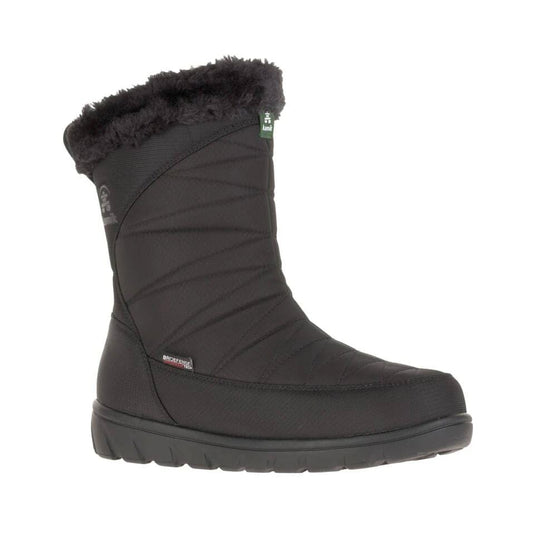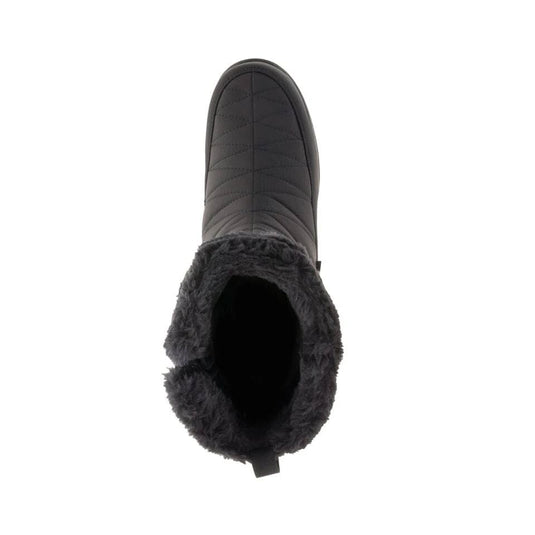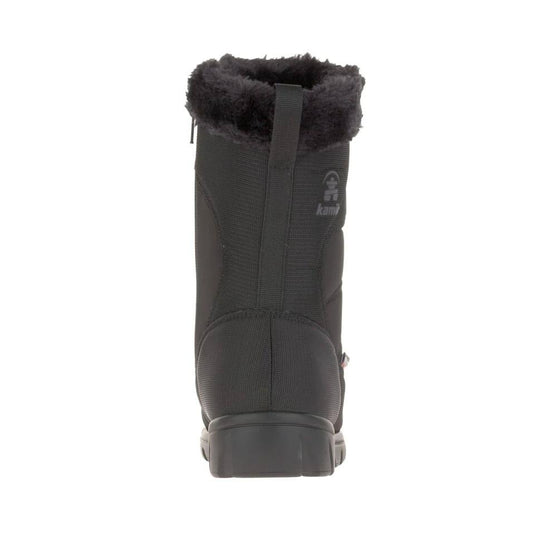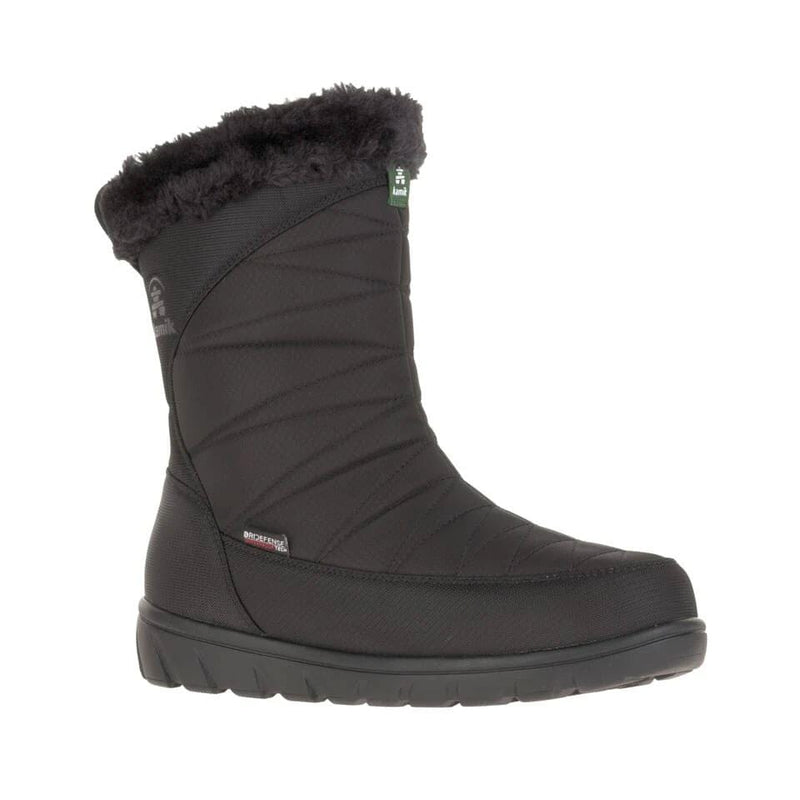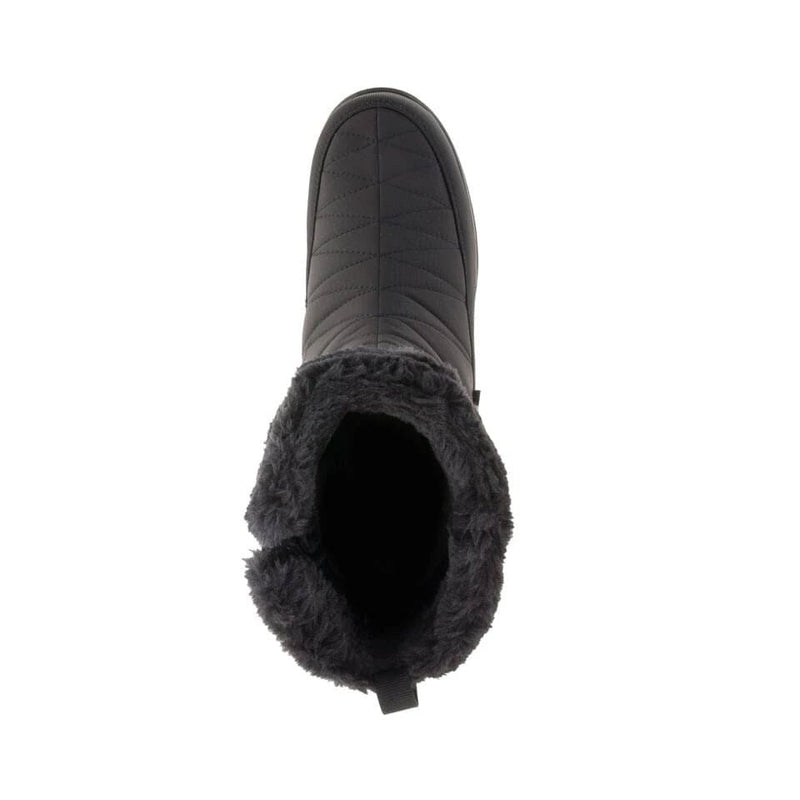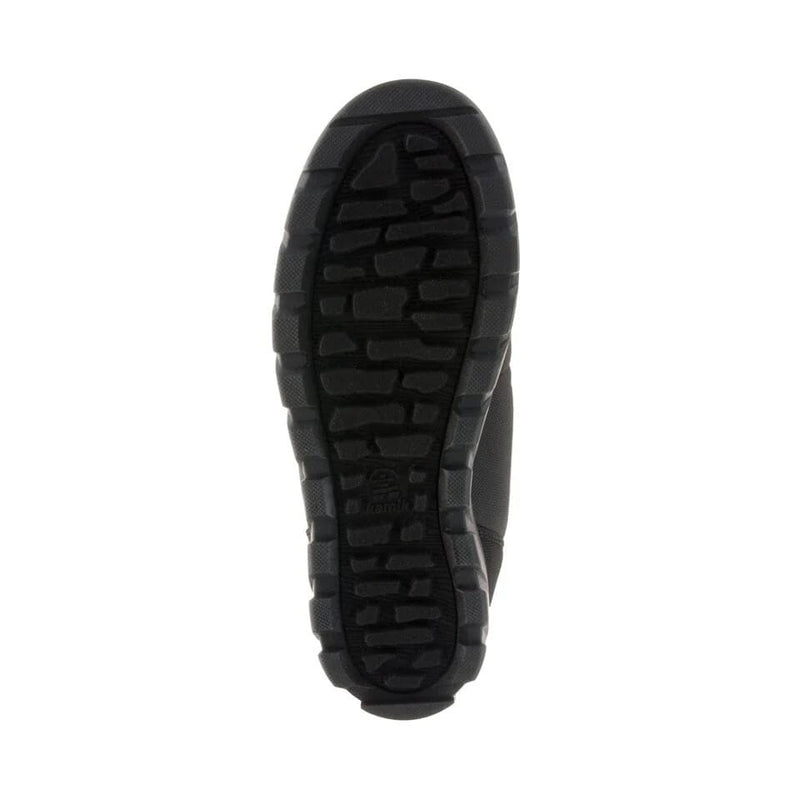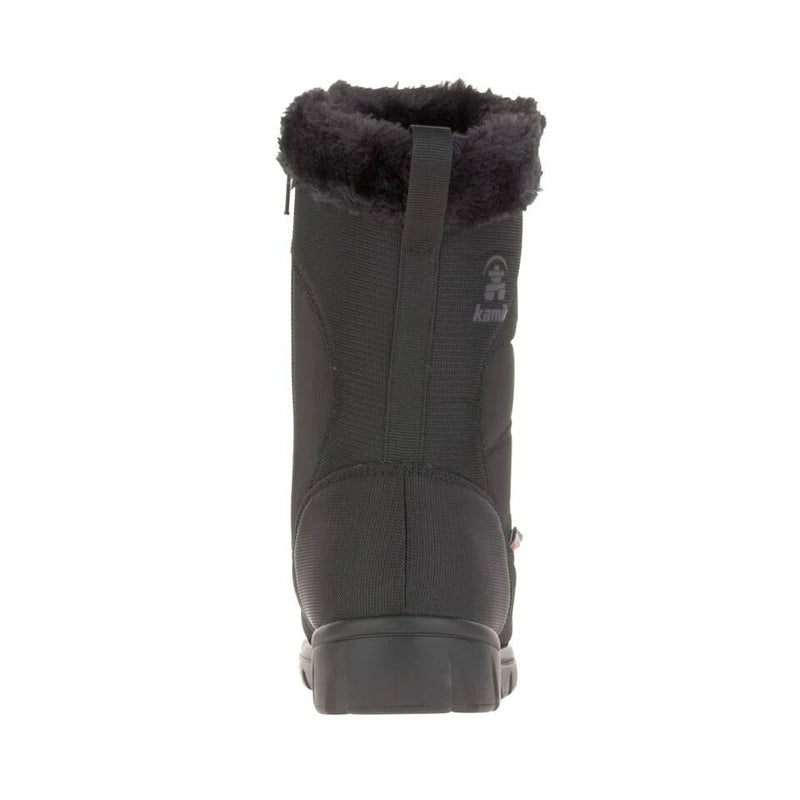 Put on a pair of Hannah Zip and you'll be out the door in a flash. Made of vegan materials with seam-sealed waterproof construction, they're also great for a quick change for the commute home from work. Either way, you'll love the feel of the cushiony footbed.
NET WEIGHT : 718 g per pair
HEIGHT: 24 cm
Comfortable down to -30°C
Vegan-friendly
UPPER
Waterproof nylon upper with faux fur snow collar and inside zipper
150g of fixed foam insulation with brushed nylon lining
INSOLE
Removable comfort EVA insole with odour-eliminating, natural and non-toxic Cleansport NXTTM
OUTSOLE
INGROUND lightweight synthetic rubber outsole with flexible tread design for superior stability in the cold
Vegan
This product is vegan-friendly.
Odour Control Insole
Buhbye, stinky feet.
-30°C
Keeps feet warm, protecting from the cold even in wet conditions.
Dri-Defence
It keeps your feet 100% dry and your socks worry-free all season long.