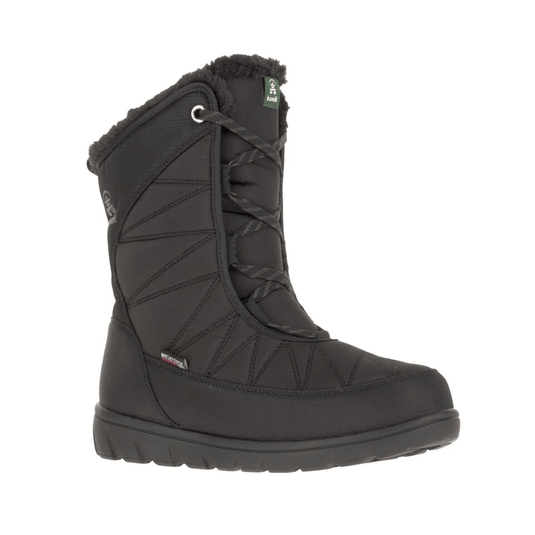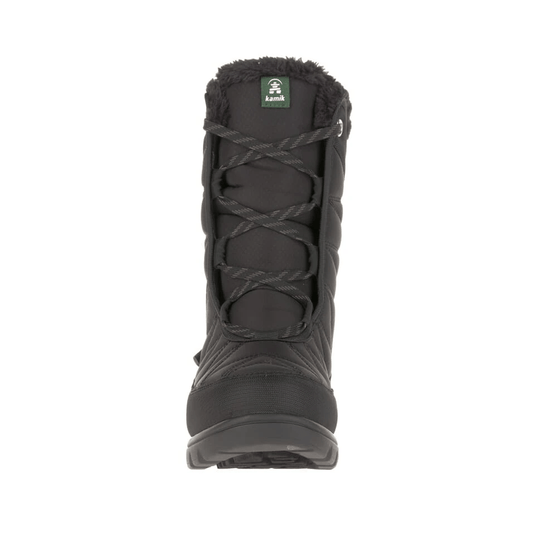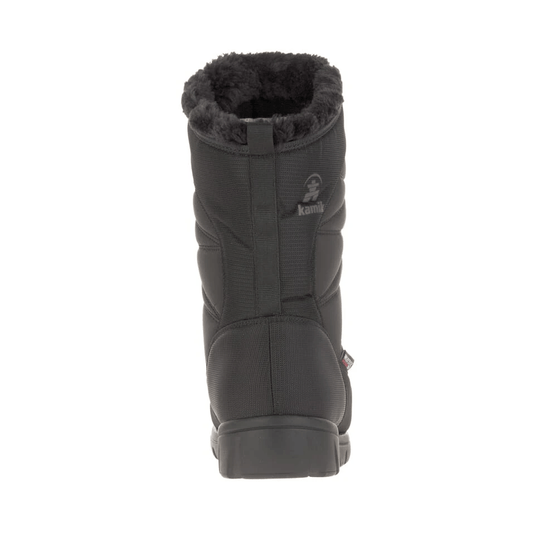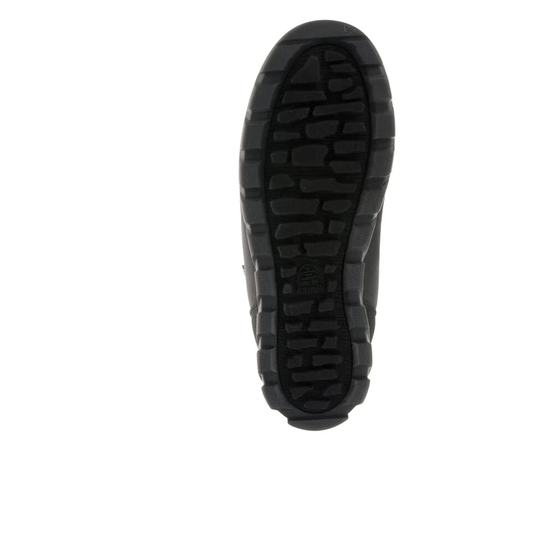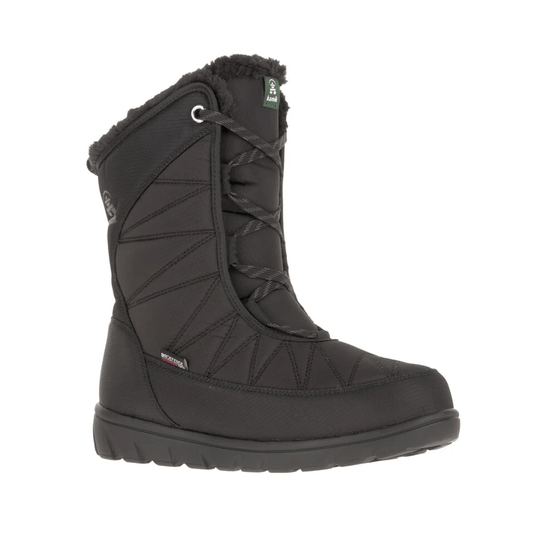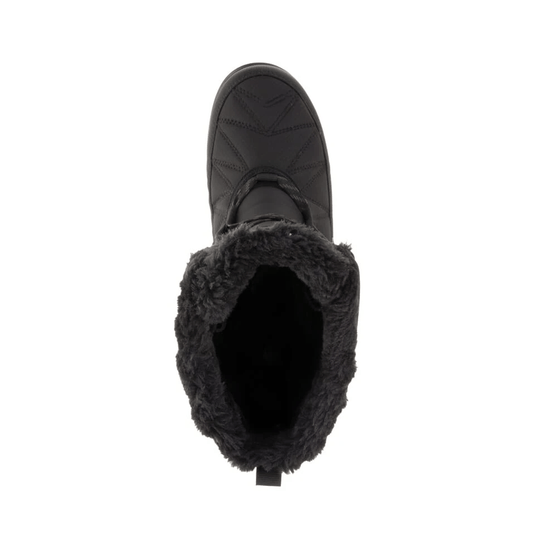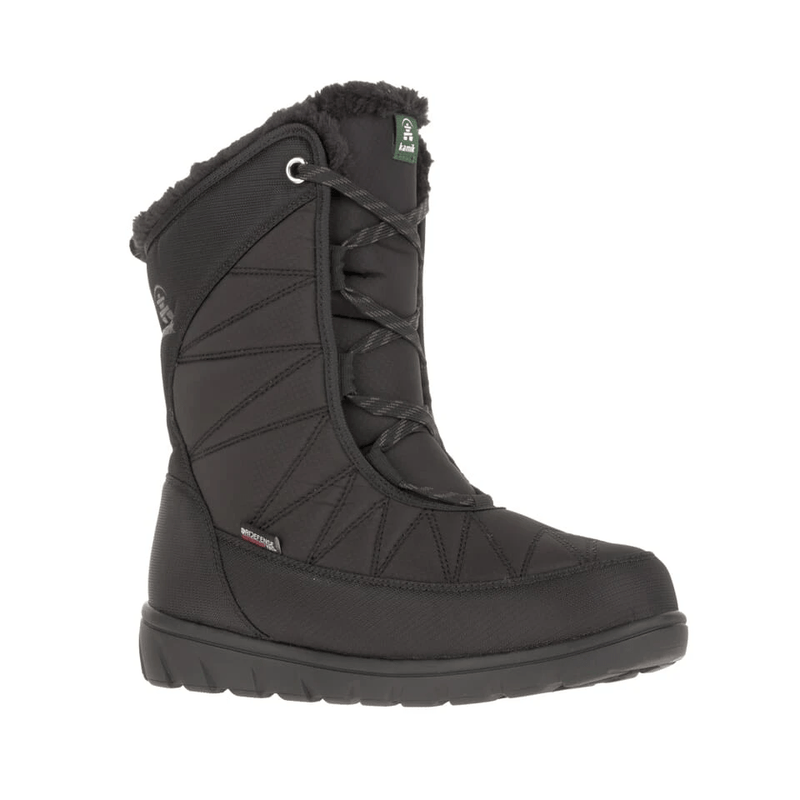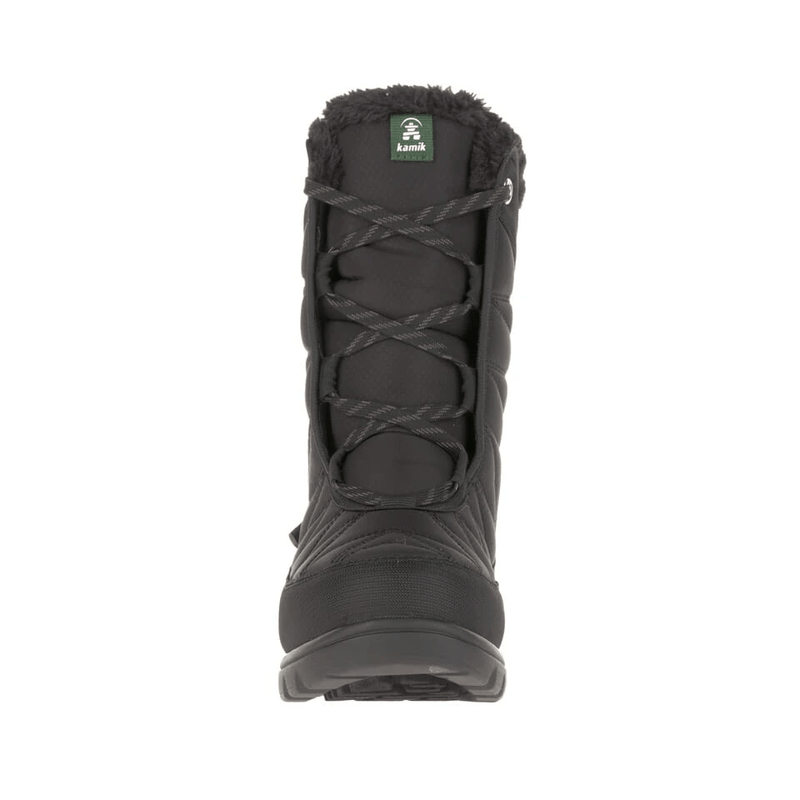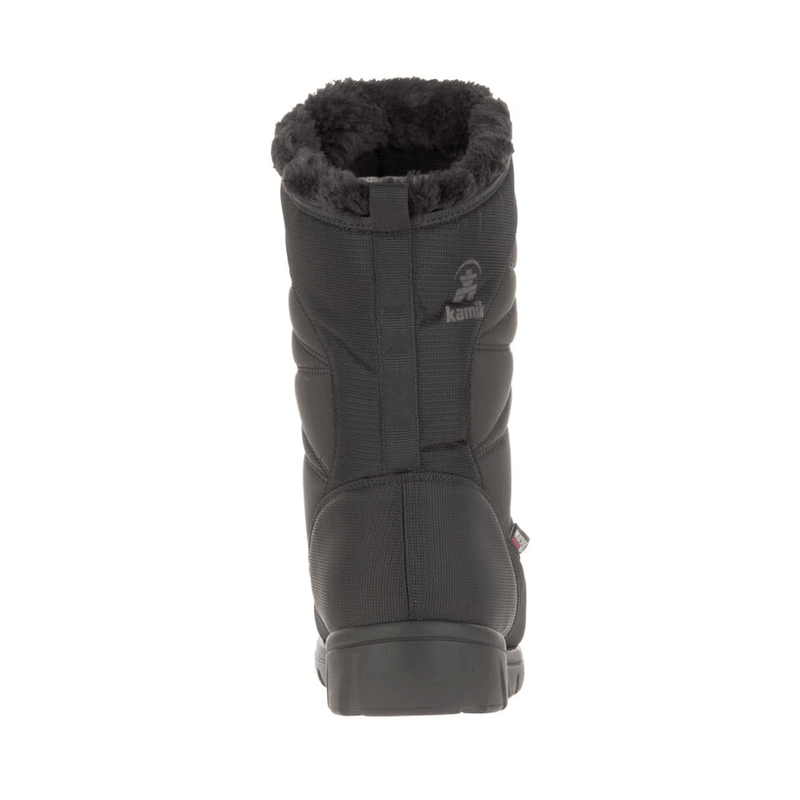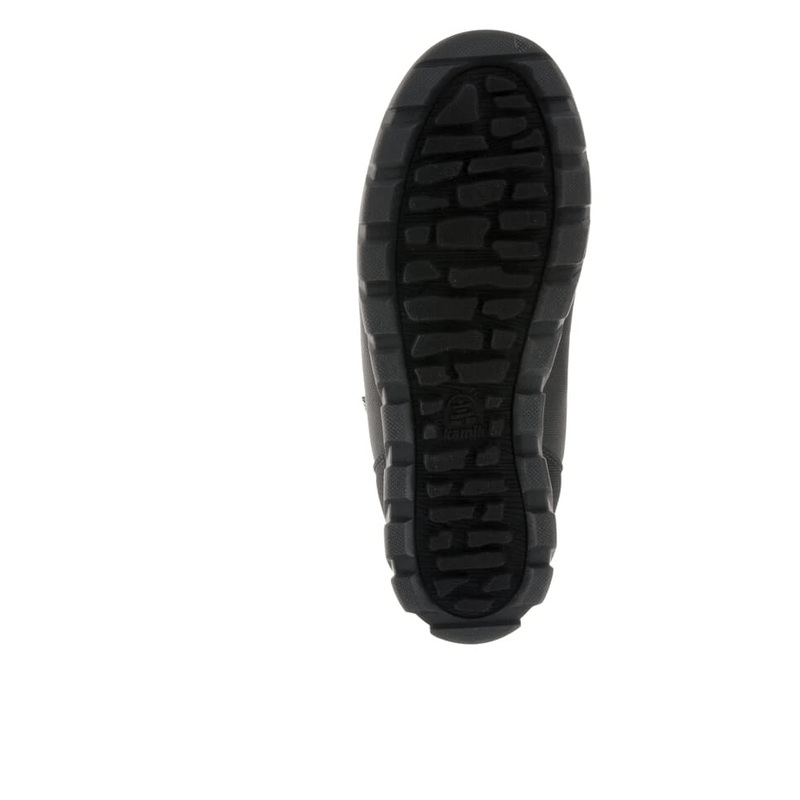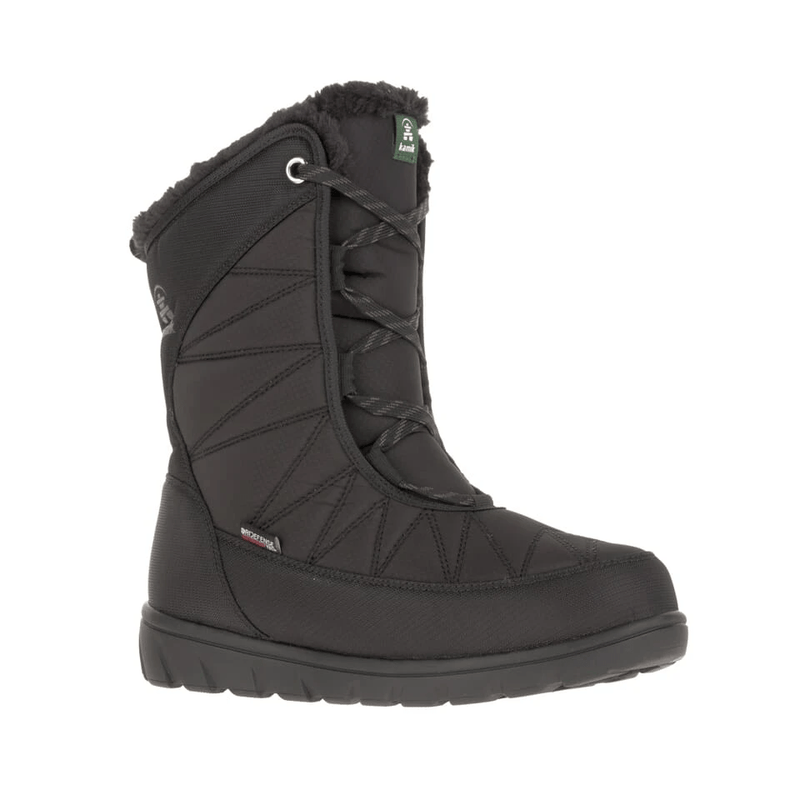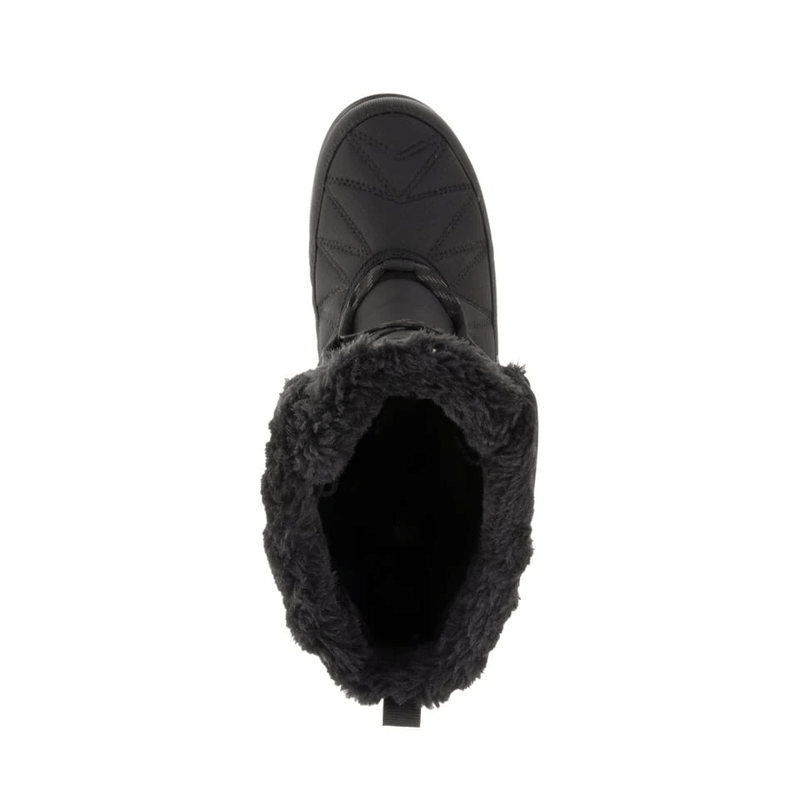 You'll love Hannah Mid, a cozy vegan number from Kamik. The lightweight rubber outsoles will let you prance over snow while the footbeds will cushion each step. Plus, the seam-sealed waterproof construction makes these boots perfect for long walks in the beautiful outdoors.
NET WEIGHT : 774 g per pair
HEIGHT: 24 cm
Comfortable down to -30°C
Vegan-friendly
UPPER
Waterproof DriDefense membrane nylon upper with faux fur snow collar and gusset tongue
150g of fixed foam insulation with brushed nylon lining
INSOLE
Removable comfort EVA insole with odour-eliminating, natural and non-toxic Cleansport NXTTM
OUTSOLE
INGROUND lightweight synthetic rubber outsole with flexible tread design for superior stability in the cold

VEGAN
This product is vegan-friendly.
ODOUR CONTROL INSOLE
Buhbye, stinky feet.
-30°C
Keeps feet warm, protecting from the cold even in wet conditions.
DRI-DEFENCE
It keeps your feet 100% dry and your socks worry-free all season long.