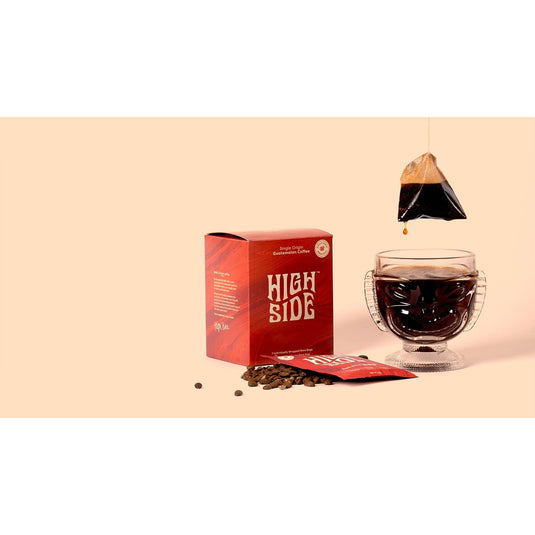 Looking for an easier, better tasting way to make coffee while camping?
Our Single-Serve Brew Bags give you coffee shop quality without having to pack any extra equipment. Just drop the Brew Bag in 8oz. of hot water, let it soak for a few minutes, and enjoy! Fuel your adventures with High Side Coffee™. 
100% Single-Origin Guatemalan Coffee
Specialty Grade Coffee (Rated 84+)
No equipment necessary, just add hot water
Individually sealed for freshness
Compostable Brew Bags
7 bags in a box
Step One: Heat water to just about boiling (205° F)
Step Two: Slowly pour hot water over the Brew Bag
Step Three: Let soak until desired strength is achieved (5–7 min.).
Longer equals stronger™