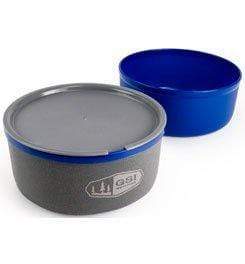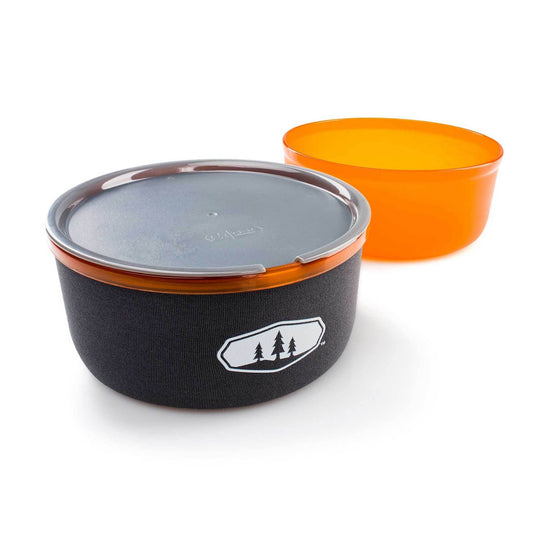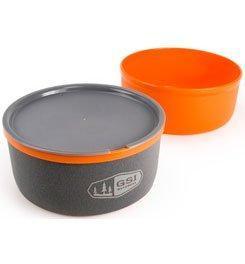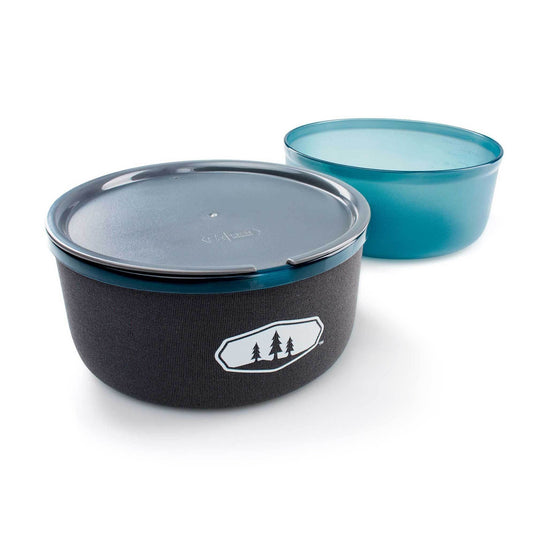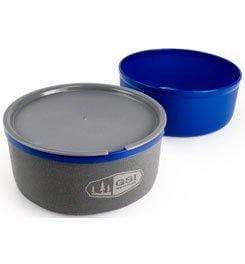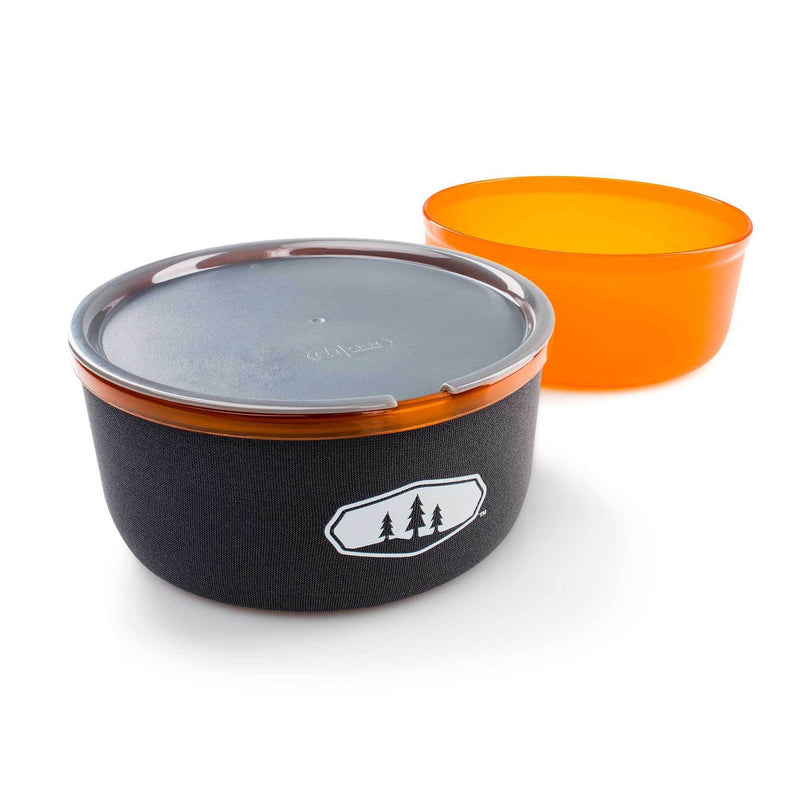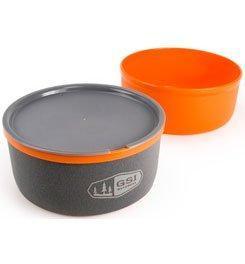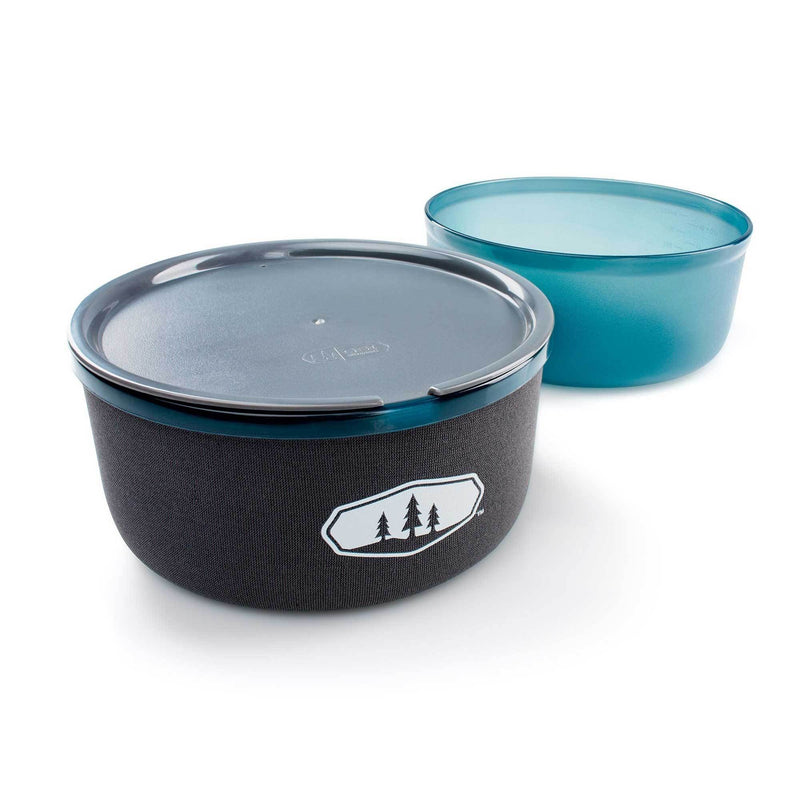 The GSI Outdoors Ultralight Nesting Bowl and Mug are the ultra-stable personal food + drink solution for backpacking. Cascadian lightweight, flexible material is easy to pack, stack and carry. Chemically inert and BPA-free, Cascadian pieces remain resilient in both hot and temperatures and are also extremely durable. They won't absorb food odors like other plastics and are completely recyclable at the end of their service life. Plus, they float!
Use: Backpacking
Wt. 4.3 oz.
Dimensions: 5.1"x5.1"x2.7".
Material: Cascadian polypropylene.
Set includes: 20 fl. oz. cup, 20 fl. oz. bowl , insulated sleeve, Sip-It top.
EVA foam insulated sleeve and Sip-It top keep drinks hot.
Low profile/low center of gravity design and Sip-It top work to virtually eliminate spills.
Unique bowl + mug solution provides integrated nesting for fuel canisters and nests within the nFORM ultralight Dualist Cook System.