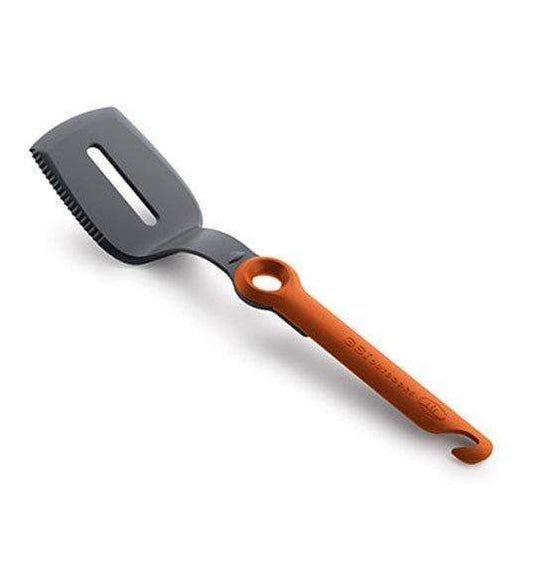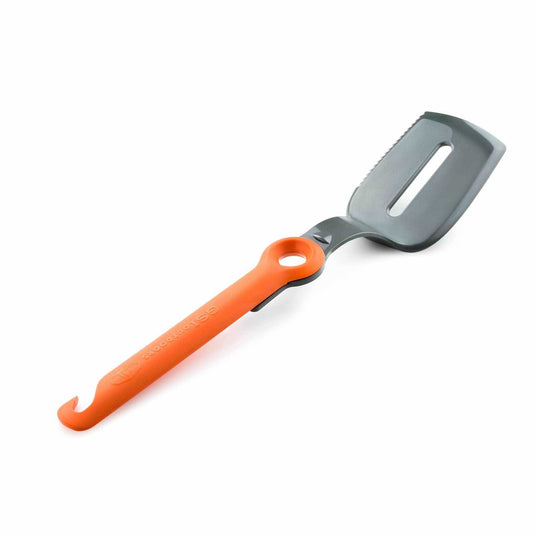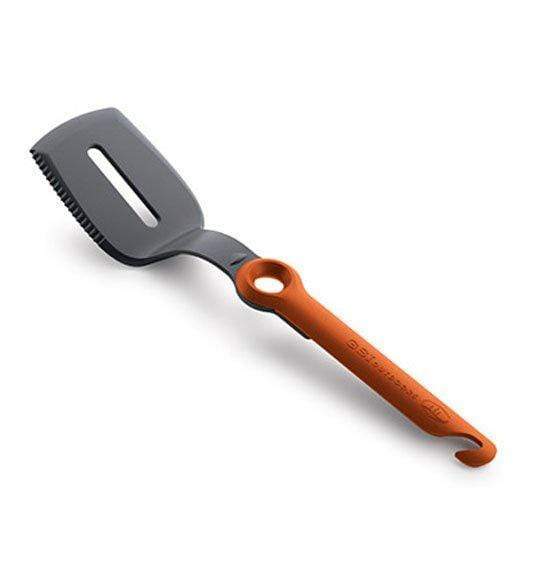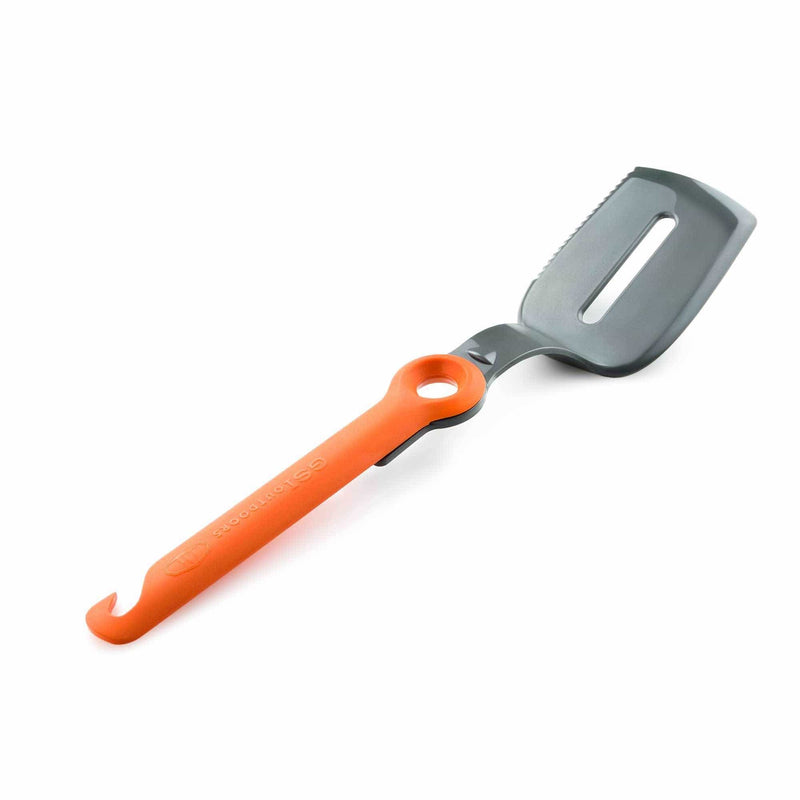 GSI Outdoors Pivot Tools are the ultimate weapons for whipping up gourmet meals on the trail. Their unique pivoting handles deploy quickly and, unlike other compact tools, are extremely easy to clean. The GSI Outdoors Pivot Spatula is perfect for frying eggs or flipping pancakes. You'll never have to fight with floppy collapsible utensils again.
Use: Backpacking
Wt. 1.4 oz
Dimensions: Open: 10.25 in., Closed: 6.5 in.
High-temp nylon 66 construction.
Tapered edges and serrated cutting edge.
Handles pivot from stored to working position.
Reinforced handles.