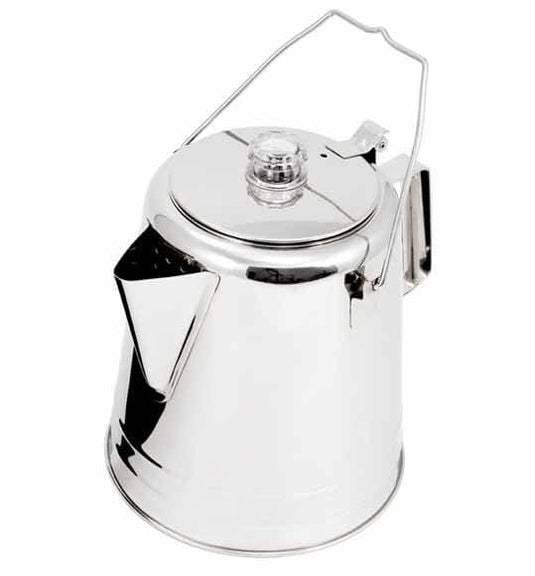 The GSI Outdoors Glacier Stainless Campfire Percolator is an absolute necessity for any camper who needs to make coffee for a crowd. When it comes to durable, lightweight kitchenware, Glacier Stainless®can take a beating and keep on heating. Each piece is made of high-grade 18/8 stainless steel and built to last for years to come.
Use: destination camping!
Weight: 2 lbs. 13.5 oz.
Size: 10.5"x8.1"x9.8".
Stainless Steel
Dishwasher safe.
Ultra-rugged percolator crafted entirely from Glacier Stainless® steel for years of unmatched taste and performance.
Corrosion-resistant, marine-grade stainless steel componentry and welds.
Glass PercView knob.
Convenient hinged lid.
Includes pot and percolator insert.
Capacity 28 cups.