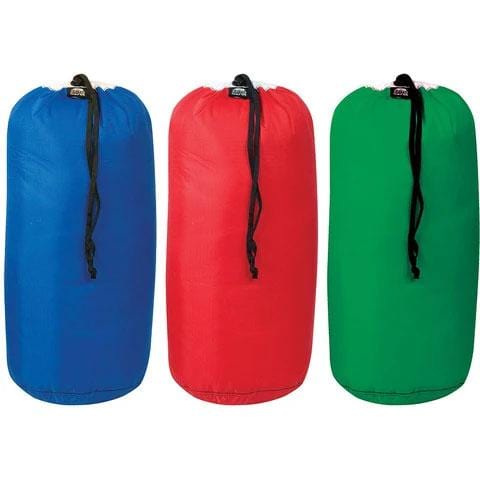 Granite Gear's toughsacks are built with a tough 70 denier rip-stop with a white pigmented coating, so you can see into them more easily (this is the same proven fabric used in our Dry Sacks and Drylite compression sacks). They also feature Hypalon grommets which are lighter and hold up better than brass grommets.
Keep gear organized and color coded
White pigmented coating makes them easier to look into
Designed for years of use and abuse. Accept no substitutes!
Size
Weight
Dimensions
Volume
2 Liters
.7oz
19grams
4x9.5"
10x24cm
130ci
2L
3 Liters
.8oz
23grams
5x11.25"
13x29cm
200ci
3L
5 Liters
1oz
27grams
5.5x13"
14x33cm
300ci
5L