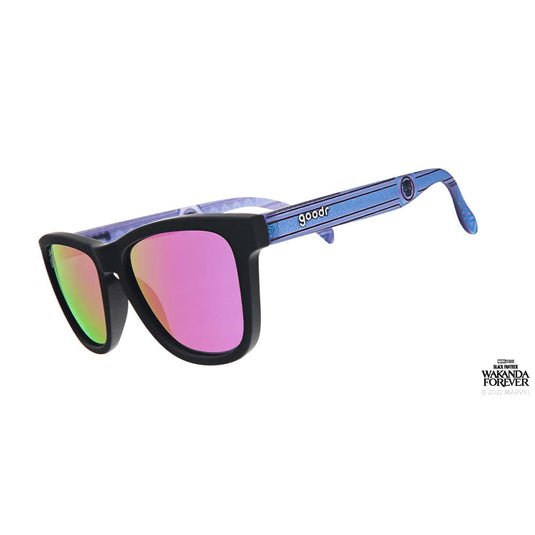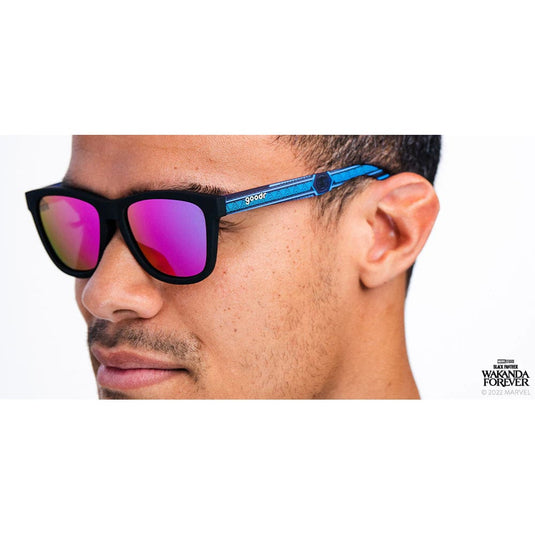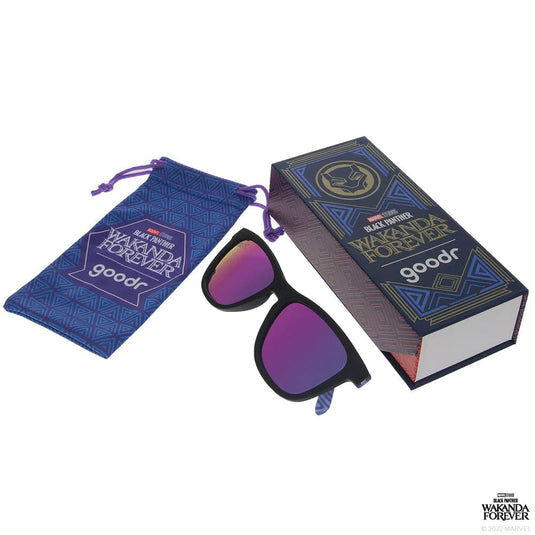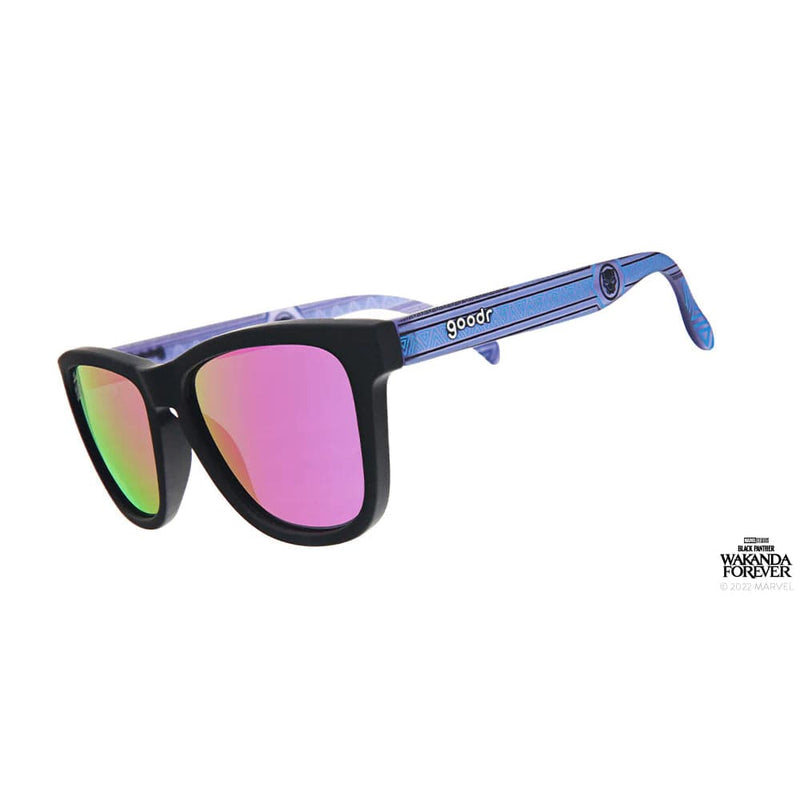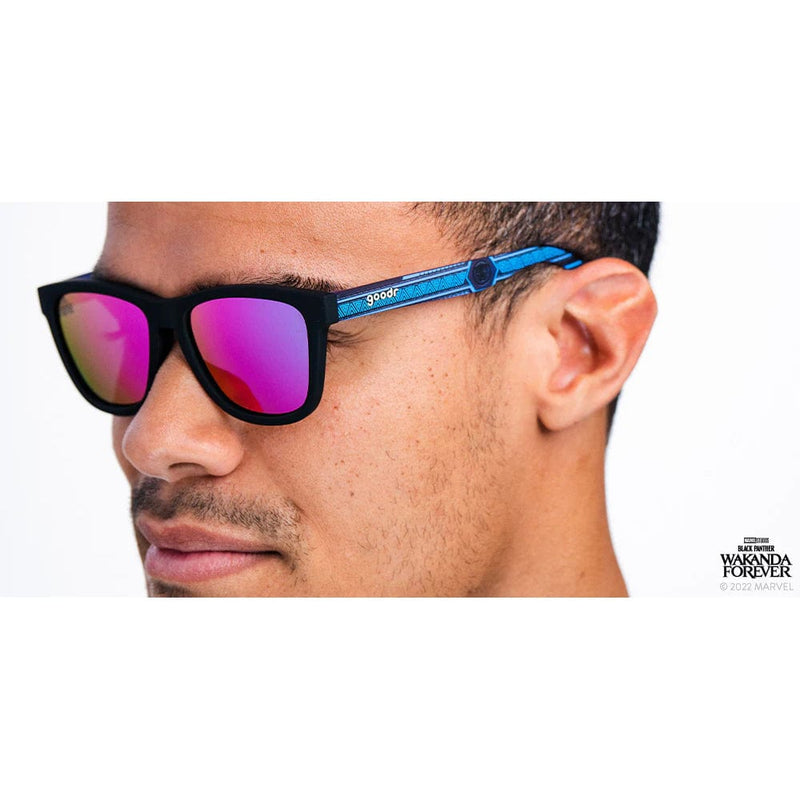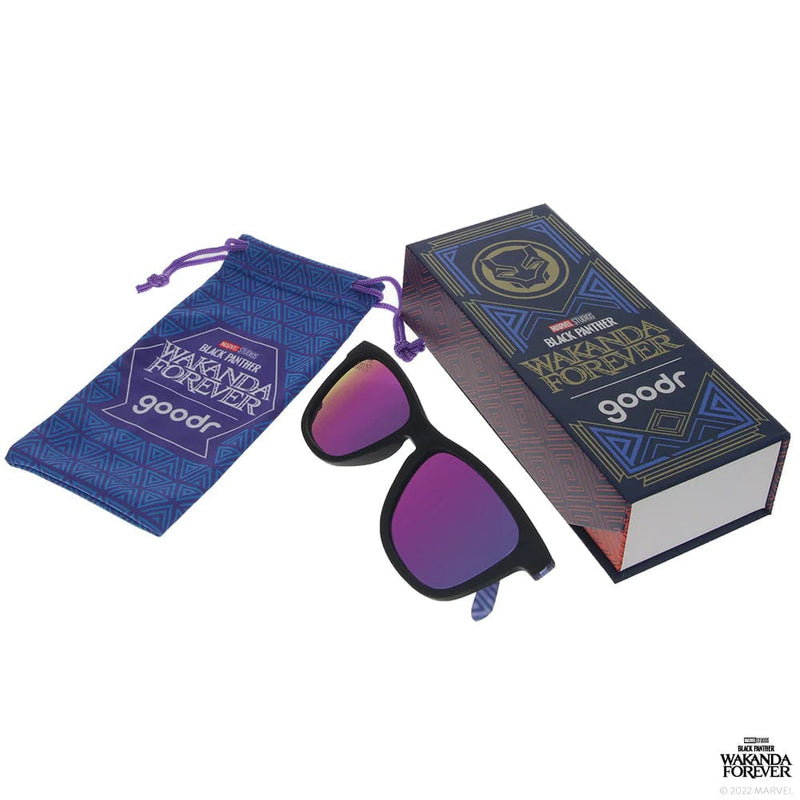 Introducing our latest collab with Marvel, Vibranium Vision.

Our CEO Carl the Flamingo ordered us to make these sunglasses out of vibranium. We said, "Sorry, vibranium doesn't exist, and neither does Wakanda." Carl said, "That sounds like a 'you' problem. Make 'em out of vibranium or you're fired!"

We could've argued with him, but we decided we'd rather be happy than right. So, we wrote "Made out of REAL vibranium!" on a piece of paper, taped it to a pair, and gave it to him. Carl totally bought it. Now, we're releasing these shades to the world, just in time for Marvel Studios' Black Panther: Wakanda Forever.

If you're wearing them and happen to run into Carl the Flamingo, please pretend they're made out of vibranium so we don't get fired. Thank you.